Regional Edward R. Murrow honors awarded to WBHM, Gulf States Newsroom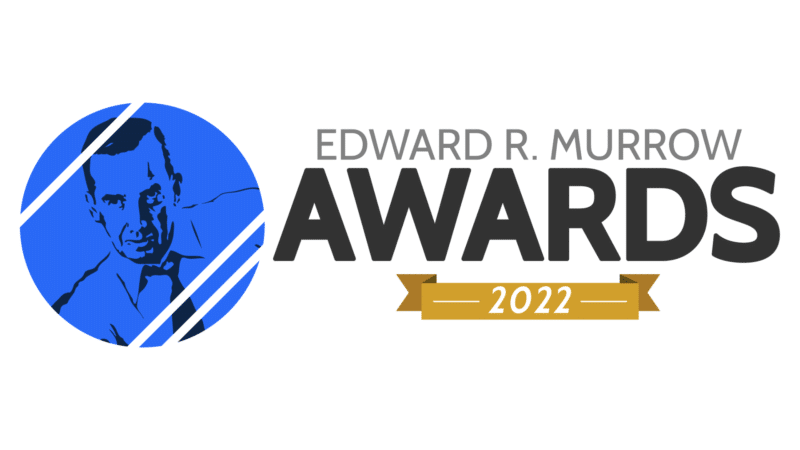 WBHM 90.3 FM and the Gulf States Newsroom won 13 of the 18 regional Edward R. Murrow awards for 2022, including Overall Excellence for WBHM for the second year in a row.
WBHM won seven of the 11 awards for small market radio, while the Gulf States Newsroom won six of seven awards for large market radio and was recognized as a collaborating partner in the seventh award. The awards were announced Friday, May 20. See the full list of award winners. Regional Murrow Award winners will now advance to compete in the national Murrow Awards competition. National winners will be announced this summer.
The Radio Television Digital News Association has honored outstanding achievements in electronic journalism with the Edward R. Murrow Awards since 1971. Award recipients demonstrate the spirit of excellence that Murrow set as a standard for the profession of electronic journalism.
WBHM's awards include:
Awards for the Gulf States Newsroom include:
The Gulf States Newsroom is also recognized in the Continuing Coverage award won by WWNO FM as a partner in Hurricane Ida Coverage.
It was a tremendous joy to see WBHM's news operation recognized, especially for overall excellence, says Andrew Yeager, managing editor at WBHM.
"It is my hope that when anyone hears or reads our reporting, they will get quality news every time," Yeager said. "We have a dedicated, talented news staff and these awards demonstrate that. I am also extra-excited for the Gulf States Newsroom's awards. I'm proud that WBHM has taken the lead developing this critical project for the Gulf South."
WBHM 90.3 FM is "NPR News for the Heart of Alabama" and a listener-supported service of the University of Alabama at Birmingham. More than a radio station, WBHM is an essential public resource that enlightens and enriches its audience and makes strong connections to its communities through journalism that is fair, credible, accurate and honest. The WBHM newsroom makes its decisions independently from WBHM's business and fundraising operations. Free from commercial and political influence, WBHM seeks to make Birmingham and Alabama a better place to live by educating, engaging and entertaining the people of the Birmingham Metro area and the state. WBHM is dedicated to the idea that an informed citizenry is vital to democracy and a thriving economy, and it celebrates diversity, innovation and lifelong learning. WBHM's programming and award-winning regional journalism can be heard on its website or when you tell your smart speaker to "Play NPR" and ask for WBHM. For more news, follow the station @WBHM on Twitter, on Facebook and @WBHM903 on Instagram.
The Gulf States Newsroom is a joint regional news collaboration between NPR and member stations in Alabama, Mississippi and Louisiana: New Orleans' WWNO, Baton Rouge's WRKF and Mississippi Public Broadcasting in Jackson. Through the Gulf States Newsroom, the stations and NPR share resources, plan together and deliver more reporting in areas with widening gaps in local news coverage. Made possible with lead support from the Corporation for Public Broadcasting and Heather and Paul Haaga Jr., the collaboration aims to better serve the existing public media audience while also making a multi-platform push to reach new, diverse groups throughout the Gulf region. Gulf States Newsroom Editor Priska Neely was named 2022 Editor of the Year by the Public Media Journalists Association.
Will Dahlberg, interim executive director at WBHM, says the station's staff is honored to have its local newsroom, the overall excellence of its station, and its commitment to collaborative journalism with the Gulf States Newsroom recognized in this manner.
"These awards demonstrate the incredible strength and talent of our journalists — and our team who helps support them — to serve our community and cover a wide range of often challenging stories," Dahlberg said. "Because WBHM and the Gulf States Newsroom have very high bars for excellence in our journalism and coverage, tremendous efforts and resources went into producing each of these award-winning pieces. I also want to acknowledge that these awards would not be possible without the leadership of Andrew Yeager, WBHM's managing editor, and Priska Neely, managing editor for the Gulf States Newsroom. We are fortunate to have them as leaders and mentors to a very diverse and talented group of journalists."