A Year Like No Other: COVID-19 In The Gulf States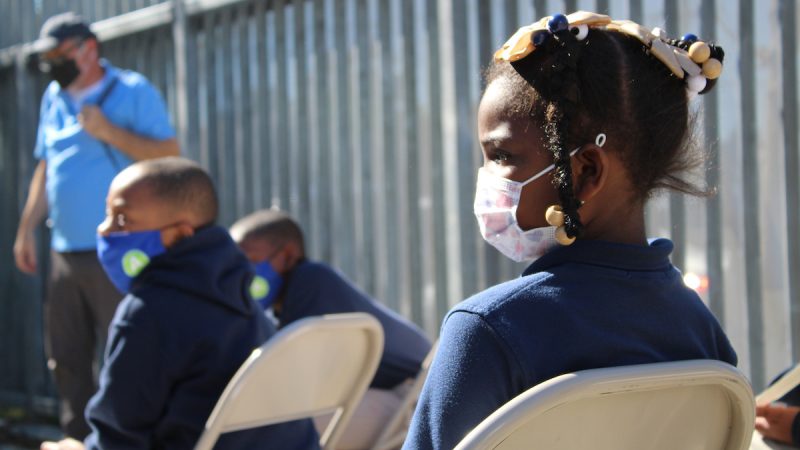 On March 11, 2020, the World Health Organization officially declared COVID-19 a pandemic. The first case in Louisiana was March 9, Mississippi confirmed its first case on March 11, and the first case in Alabama was announced on March 13.
Since then, more than a million people in Mississippi, Alabama and Louisiana have been diagnosed with the coronavirus. Tens of thousands of lives have been lost. So many aspects of life have been transformed.
In a special broadcast, "A Year Like No Other: COVID-19 In The Gulf States," we examine what's changed and what may never be the same.
During a week when many of us are reflecting and marking anniversaries, reporters from WWNO in Louisiana, WBHM in Alabama and Mississippi Public Broadcasting are revisiting big stories they've covered during the pandemic and checking in with people they've met along the way.
These stations are working with NPR in a regional collaboration called the Gulf States Newsroom.
MPB's Desare Frazier checks in on the state of poultry plants and workers who were at the center of outbreaks in the early days of the pandemic.
WWNO education reporter Aubri Juhasz looks at attempts to keep students on track virtually and in the classroom during this time of extreme uncertainty.
WBHM health reporter Mary Scott Hodgin checks in with a nurse at an elder care facility who brought light to the residents by singing over the loudspeaker.
Finally, the new regional reporters who have joined the Gulf States Newsroom share the story threads they'll be following across the states as the pandemic continues.
Shalina Chatlani, health care reporter based at WWNO, will continue to cover issues of equity in the vaccine rollout and how coronavirus intersects with other health issues in the region.

Becca Schimmel, criminal justice reporter based at MPB, will be following as the coronavirus vaccines make their way to prisons and watching how the spread of COVID-19 in overcrowded facilities might change the appetite for criminal justice reform.

Stephan Bisaha, wealth and poverty reporter based at WBHM, will be digging into the economic fallout of the pandemic and how it might widen the wealth gap in a region with some of the highest poverty rates in the country.
Produced by: Priska Neely, Michael Guidry
Edited by: Priska Neely