Birmingham Teachers Welcome Students Back To School Amid COVID Surge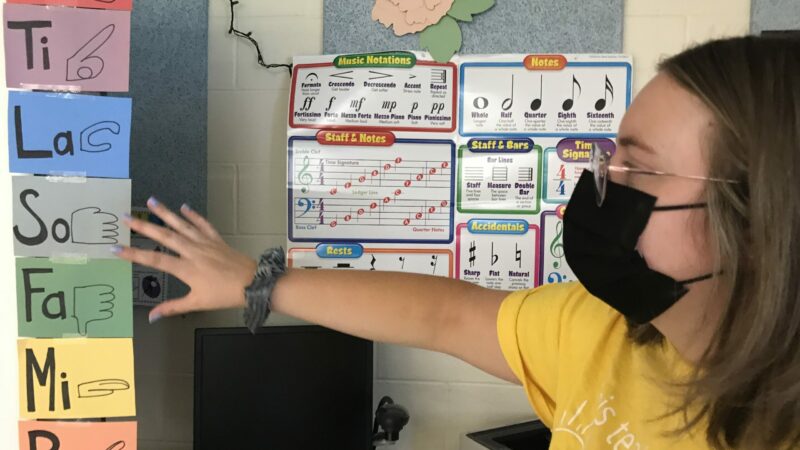 For most students in Birmingham, Monday marks their first time back in a classroom and their first time meeting their teachers in person, after a year of remote learning during the COVID-19 pandemic.
So, for the first day of school at Robinson Elementary, music teacher Anna Warner wanted her students to know that they can still have fun this school year.
Warner chose a rainbow theme for her room with bright, colorful bulletin boards, encouraging music posters and lots of instruments lining the walls.
"I'm so thrilled to see their faces again," Warner said. "They light up the room, and they're just going to be so excited. It's going to be a little hard because I'm going to be like 'Ok, we have to learn the rules because you forgot them all.'"
Warner is one of over 1,000 teachers heading back to school this week, along with over 20,000 students in Birmingham City Schools. The new school year comes in the middle of a surge in coronavirus cases fueled by the highly contagious delta variant. Birmingham City is the first district in Jefferson County to reopen with increased COVID protocols.
This year, all students will have to wear masks and use hand sanitizer before entering and exiting classrooms in Birmingham City Schools.
In Warner's classroom, the row of drums lining the wall have plastic shower caps on top of them for easy cleaning. There will be no rugs because they can spread germs. And students will have to practice their instruments in small, socially distanced groups.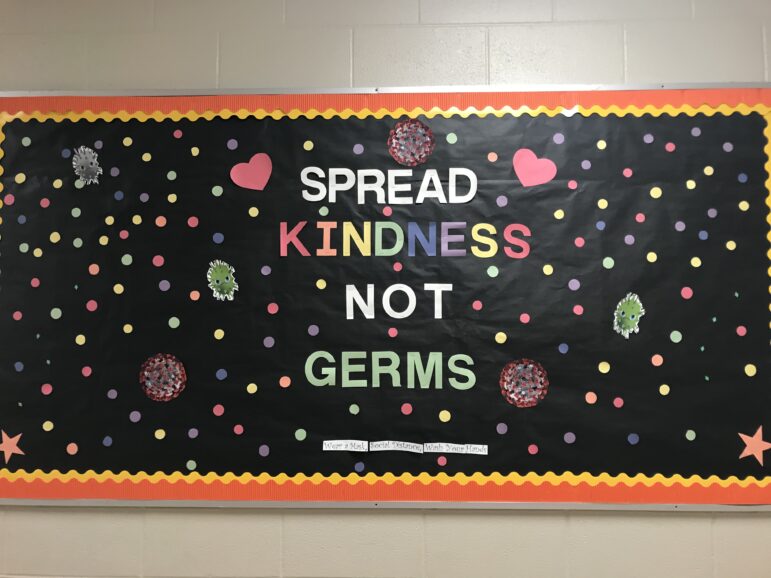 Coronavirus protocols have shaped a lot of school planning this year. Birmingham City Schools is requiring masks for all students, faculty and staff in response to new guidance from the Centers for Disease Control and Prevention. Other school districts across Alabama are having to make quick decisions as the delta variant drives up COVID infections and hospitalizations.
"We are still in a pandemic, so we will strictly follow science-based health and safety protocols in all BCS schools and facilities in order to mitigate the spread of COVID-19," Superintendent Mark Sullivan told families in an update last week.
We are ready Day One at @OliverLions Elementary School as Superintendent Dr. Mark Sullivan greets scholars and parents. #bcsstrong #oliverelementary pic.twitter.com/ylF047tfIH

— Birmingham City Schools🎓 (@BhamCitySchools) August 2, 2021
Still, at Robinson Elementary, Warner said she doesn't want her students to be concerned about COVID in the classroom. She's starting her second year teaching and works with children from kindergarten through fifth grade.
"I think all they think about is COVID sometimes," Warner said. "I know that's how it was, especially in the beginning for me. So honestly, trying to think about something else is my focus, like the happy things that are going on instead of the annoying or dangerous things of COVID."
Teachers will face a lot of pressure this year, including catching students up academically, retaining students and staying healthy.
But Warner doesn't want to forget about the joy of teaching.
"I get to just be silly, make funny sounds, explore freely," Warner said. "So, it's a totally different environment than like any other room in this building. Definitely feeds my inner child and hopefully theirs, too."
Kyra Miles is a Report for America Corps Member reporting on education for WBHM.