As The Clock Runs Out On $300 Unemployment Benefits, A New Orleans Waitress Is Left In Limbo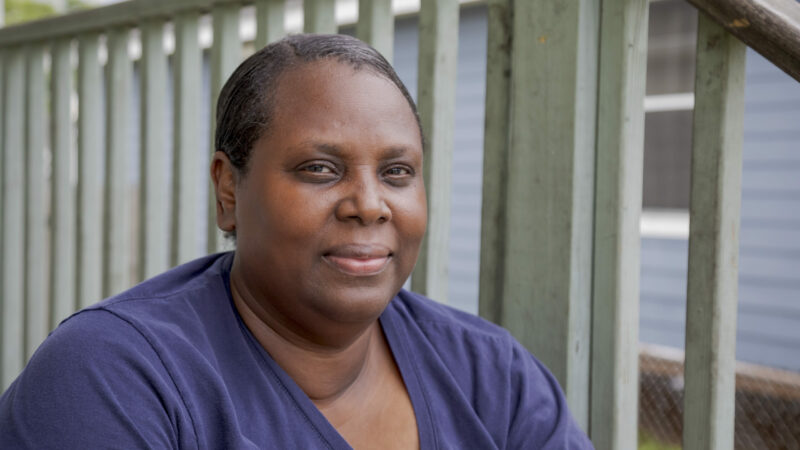 When Dora Whitfield bought her house in 2014, she and her husband were so giddy they invited a caravan of family members over to see the place.
It was a hard-earned present she was able to afford because of her job as a buffet waitress at Harrah's Casino. When Whitfield purchased the three-bedroom home in New Orleans, she broke free from 30 years of living in public housing.
These days, she is praying she does not lose it altogether.
When the pandemic struck, she was laid off and has been getting by on unemployment benefits ever since. Now, the additional federal unemployment benefits that helped her will soon disappear. Louisiana is ending the $300 weekly payments on July 31, following the lead of states like Alabama and Mississippi who cut off the checks in June in hopes of driving up job applications for businesses desperate for workers.
But for Whitfield, returning to work and her pre-pandemic life is not so simple. She is not sure her old job will be restored. If she looks for work elsewhere, she risks not making as much money as she would have earned from her hourly wages and tips at Harrah's.
"Oh Lord, what should I do?" Whitfield said. "Should I get up with these bad knees and walk around Walmart? Or should I wait on the casino to call?"
Read the full story from our partners at New Orleans Public Radio here.
This story was produced by the Gulf States Newsroom, a collaboration between Mississippi Public Broadcasting, WBHM in Birmingham, Ala., WWNO in New Orleans and NPR.