Gov. Ivey signs vaccine exemption bills, new legislative maps into law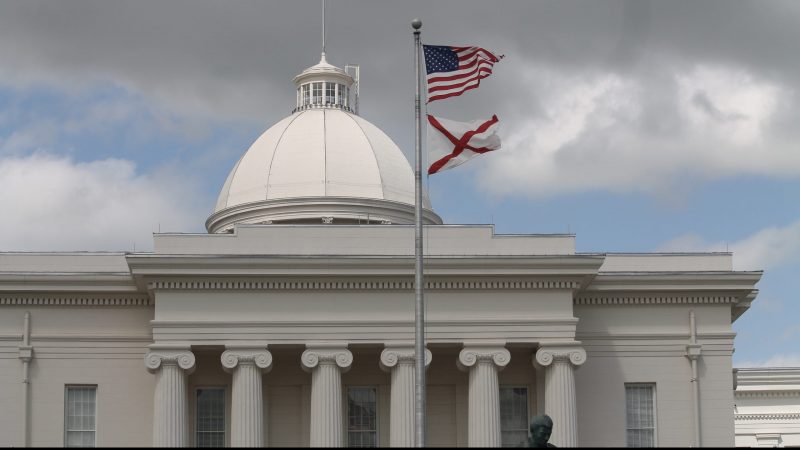 Gov. Kay Ivey signed a pair of bills into law Friday intended to push against President Joe Biden's COVID-19 vaccine mandate for federal contractors and large employers. This comes a day after signing new congressional, legislative and state school board district maps. The governor's actions cap a weeklong special session that ended late Thursday night.
"I, once again, applaud the men and women of the Alabama Legislature for working together to get the job done," Ivey said.
The new congressional maps, drawn to reflect Alabama's numbers from the 2020 census, contained relatively small changes to the boundaries of the state's seven districts. These new district lines are set to be used for the November 2022 election which include congressional and state legislative races. They are expected to maintain Republicans' hold on all but one of the state's congressional districts, along with GOP dominance in the state legislature.
"What came out of the session was pretty much what had been proposed going in," said Don Dailey, host of Alabama Public Television's Capitol Journal.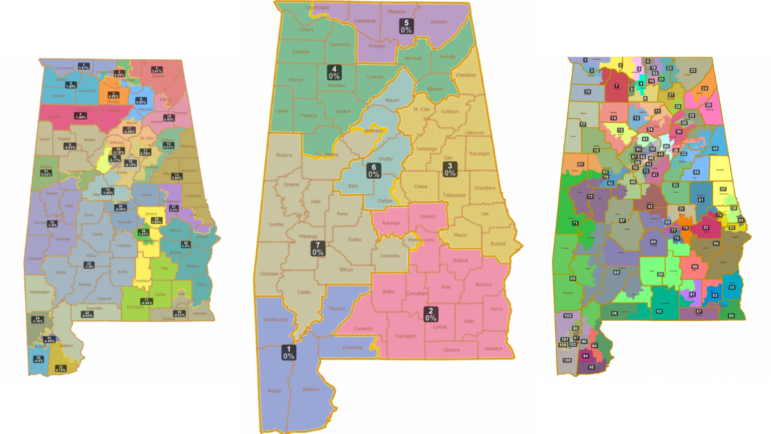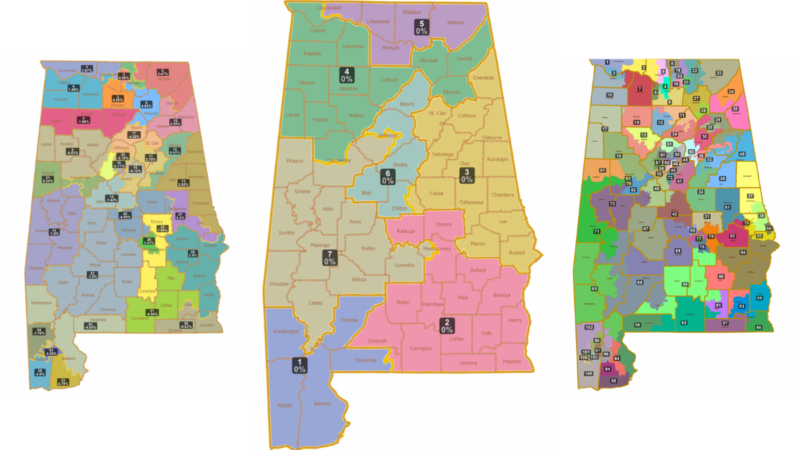 Democrats unsuccessfully pushed for a second congressional district in which they would be competitive. They argued the plan diminishes the influence of minority voters and doesn't reflect Alabama's growing diversity. Roughly 26% of Alabamians are Black.
A few Republicans broke with their party over the newly drawn Alabama House and Senate district maps over concerns they protected incumbents in the face of primary challengers.
A handful of Black lawmakers and others filed a lawsuit before the session began related to minority representation. Virtually everyone involved expect the maps passed during the session to be litigated in court.
"We tried to follow everything to the closest letter of the law that we could so we might have a map that would stand … a court hearing," said Republican House Speaker Mac McCutcheon.
Lawmakers were eager to pass the new legislative maps because under the Alabama Constitution, legislators must live in their districts for at least a year before being elected.
COVID-19 Vaccine Exemptions
Legislators also passed two bills that took aim at President Joe Biden's requirement that many workers must get a COVID-19 vaccine or be tested weekly. The White House announced this week employees under those rules must be vaccinated by January 4.
One bill passed by Alabama lawmakers would prevent employers from firing a worker who refuses a COVID-19 shot. It will require employers who mandate vaccines create a form on which workers can claim a medical or religious exemption. An employer wanting to fire such a worker would have to appeal and get approval to do so from the Alabama Department of Labor. This process would end on May 1, 2023, unless reauthorized by the legislature. The federal government already allows such exemptions but supporters say this would make the process easier for employees.
Republicans said they've heard from constituents who are worried about losing their jobs over the vaccine. Some business groups, including the Business Council of Alabama, opposed the measure saying it put companies in a "no-win" situation between federal and state regulations. Democrats said Republicans were choosing politics over public health.
"After supporting a bill like that, I don't think they can say they are pro-business or pro-growth. Hopefully, the business community will remember that House Democrats support their interests," said House Minority Leader Anthony Daniels.
A second vaccine bill requires parental consent for minors to get a COVID-19 vaccine.
"From the moment the White House rolled out their scare tactic plans to try to force this vaccine on Americans, I called it for what it is: an un-American, outrageous overreach," Ivey said in a statement after signing the pair of vaccine bills. "Alabamians – including those like myself who are pro-vaccine – are adamantly against this weaponization of the federal government, which is why we simply must fight this any way we know how."
This was the second special session of the year, following a special session earlier this fall in which lawmakers passed a prison construction plan. Legislators return in January for the 2022 regular session.
This story contains reporting from the Associated Press.