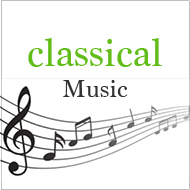 Listen to Classical music overnight every every weekday starting at 8 p.m. You'll hear hosts who are lively, engaging, and knowledgeable as they introduce your old favorites pieces and introduce you to new favorites.
The depth and breadth of the classical music repertoire is vast, and hosts often illuminate the music they present with well-researched insightful information. Every hour is is accessible and stimulating for classical music novices and aficionados alike.
Did you hear something you love? You can find it, learn more about it, and (in most cases) purchase it below.