A Message from WBHM GM Chuck Holmes, 03/09/17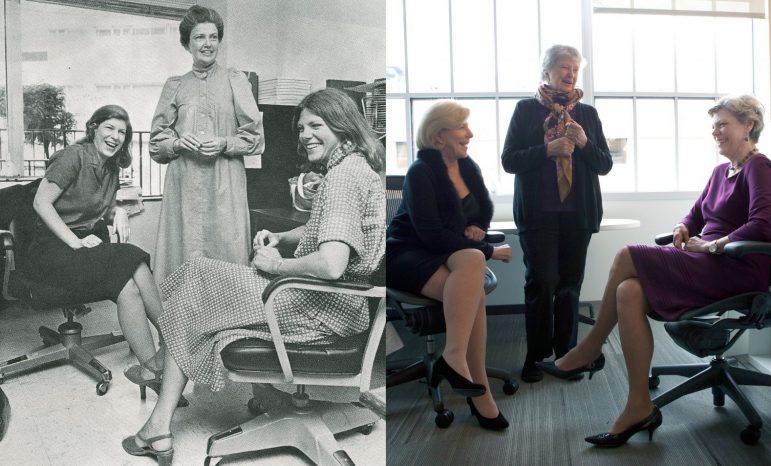 March is Women's History Month. If you're familiar with the history of public radio, you know that four of NPR's earliest voices were women: Susan Stamberg, Cokie Roberts, Linda Wertheimer and Nina Totenberg. They are known affectionately as the Founding Mothers, and they are still on the air.
They started out, along with NPR, in the early 1970s when workplaces in American media (and most everywhere else) were very much dominated by men. They shaped the sound and style and journalistic credibility of NPR. They proved that diversity is important for so many reasons, but none more so than the need to consider different perspectives as we determine what stories we cover and how we serve the audience.
There is a direct line between those women and some of the people who bring you news of Birmingham and Alabama on WBHM. News Director Gigi Douban, host and reporter Esther Ciammachilli, reporter and editor Sherrel Stewart and others carry on the tradition of smart, rich storytelling with integrity and without bias.
Beyond breaking down walls for female journalists, NPR's Founding Mothers changed American broadcast journalism in many other ways, too.
One of the things I love most about public radio (and I know it is true for many of you, too) — it feels like a conversation, not a lecture. People are telling authentic stories with authentic voices.
Susan Stamberg is fond of recalling when she was selected to host All Things Considered in 1972, making her the first woman in the country to anchor a daily national news show. It was an awkward start, as she lowered her voice and sought to emulate the males who dominated the airwaves at the time.  "Because I thought that's what you do," she told me in the NPR newsroom a few years ago. "You speak authoritatively when you anchor the news."
Someone told her to lose the pretense and be herself, which she did.
Good advice in public radio. And in life. Whatever your gender.