Birmingham Mayor Woodfin sworn in for a second term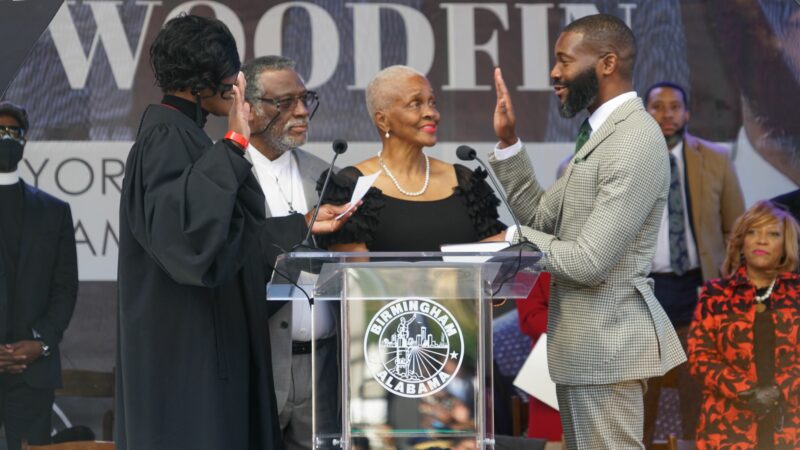 Birmingham Mayor Randall Woodfin began his second term in office Tuesday, continuing his tenure as the city's 30th mayor. The inauguration took place at Linn Park on a stage in front of city hall with the American flag and the mayor's image as a backdrop.  
Jefferson County Judge Ruby Davis swore in Woodfin, who was accompanied by his mother, Cynthia Woodfin-Kellum. In a 20 minute speech, he spoke about his administration's accomplishments over the last four years such as investing in infrastructure and creating the Birmingham Promise college scholarship and apprenticeship program. He talked about continuing to reimagine public safety in the next four years, wanting to create opportunities for citizens to live their best lives and making Birmingham the best city it can be. 
"A community whose greatest strength is its diversity. A community where the commitment to equality and inclusion that is embedded in our civic DNA, flourishes into transformative changes that make Birmingham a leader in defining what a successful American city looks like in the second quarter of the 21st century," said Woodfin.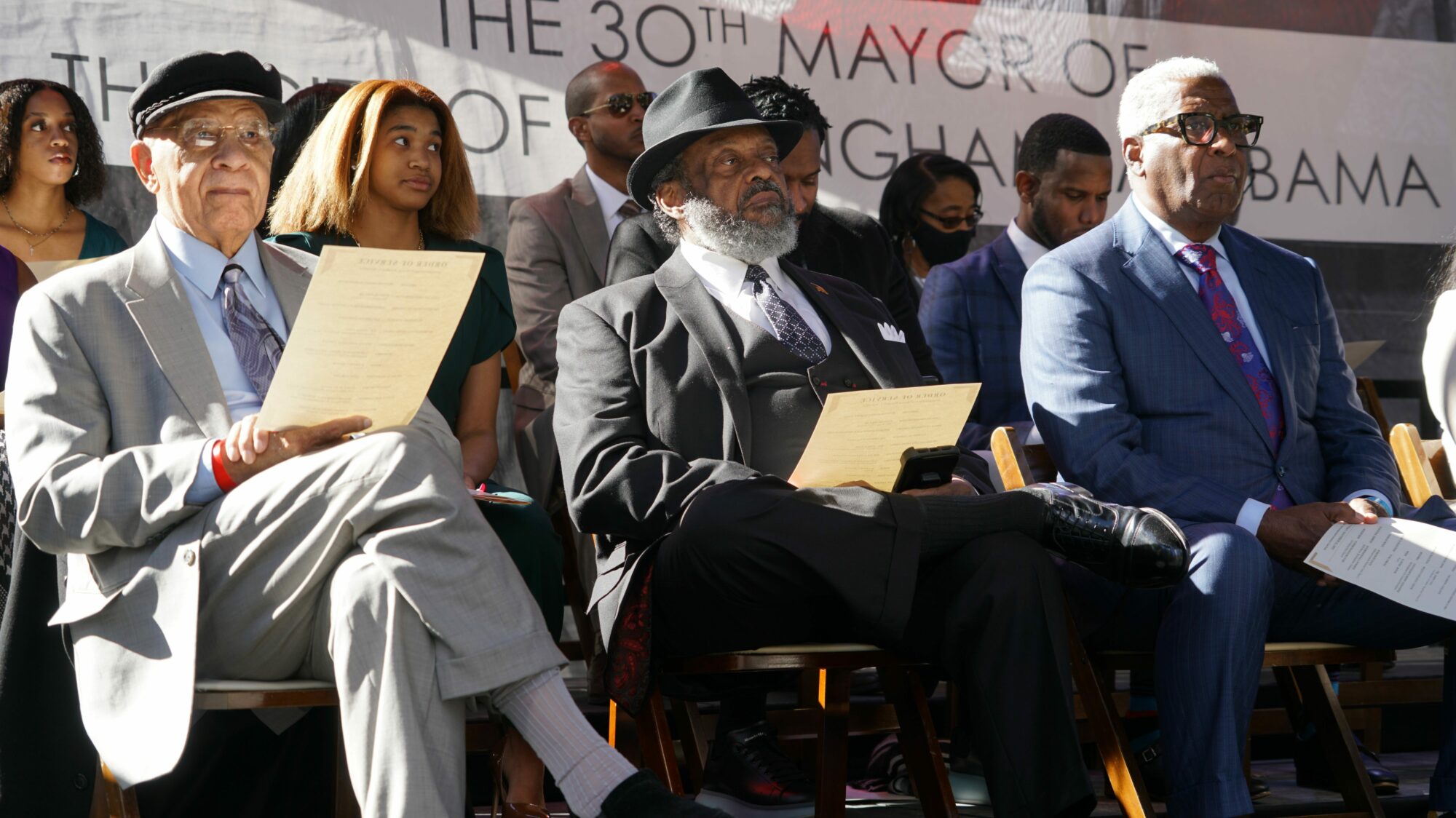 Former Mayors Richard Arrington, Bernard Kincaid and William Bell attended along with Congresswoman Terri Sewell, former Senator Doug Jones, and many other elected officials. 
The celebration included performances by the Miles College Choir and singer Yung Vokalz.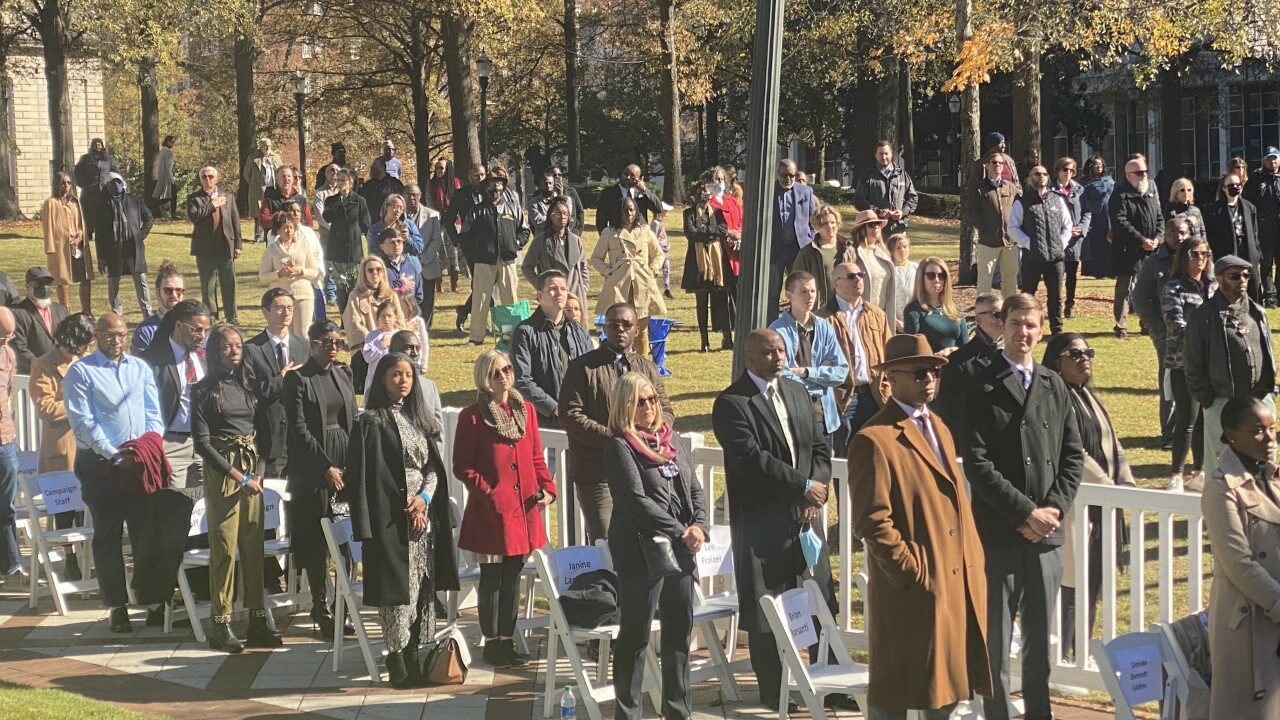 Many of the people in attendance were supporters of Woodfin, who helped the mayor overcome seven challengers in August's city election.
"I would love to see the mayor continue to do the things that he's done over the last four years," said Raquel Durr, a Woodfin support "I think he's done an amazing job and continues to do the great work that he's done."