What Is Going On With Tarrant's City Leaders?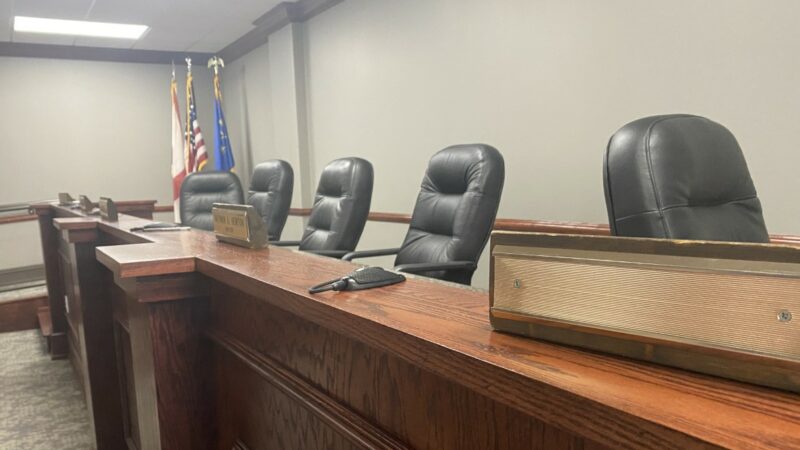 There's been an overwhelming amount of drama in Tarrant over the last year, a small town with less than 7,000 people. Many believe the tensions are rooted in racism and Tarrant's changing demographics.
In less than a year, the city of Tarrant has seen its fire chief get fired, its police chief resign, a councilmember blurt out a racial slur and its first Black mayor arrested twice.
It's an overwhelming amount of drama for a small town with less than 7,000 people.
"We're trying to bring about change to a 100-year-old city. People are used to doing things a certain way and it's resistance," said Mayor Wayman Newton, 41.
Newton was elected Tarrant's first Black mayor at the end of 2020 and said he immediately got pushback. Between Newton's election and today, there have been a number of clashes between what some call the "old guard" and the "new Tarrant."
Here's a recap of some of those events:

In December 2020, there was a recorded altercation between Newton and the former police chief that resulted in a lawsuit and the mayor getting arrested.
In April 2021, Tarrant's fire chief was fired by the mayor for allegedly assaulting a Black Atlanta realtor.
In July 2021, Councilmember Tommy Bryant, who is 77 and white, used a racial slur during a public meeting towards another councilmember, Veronica Freeman. Bryant has claimed the mayor stated the slur first in a closed executive meeting.
In July 2021, Lt. Governor Will Ainsworth called for Bryant's resignation.
In August 2021, Bryant filed a lawsuit against Mayor Newton for allegedly making harassing comments. Newton said that he believes all charges will be thrown out.
"Absolutely no credibility to any of those charges," the mayor told WBHM in an interview. "I fully expect for the charges to be dismissed once a court of law actually has the chance to vet everything out."
Demographic Changes
Just northeast of Birmingham, Tarrant is known as an industrial town and for its racist history, like many places in Alabama.
"I can recall one time when I was a very young man, 18 or 19, The Klan made a spectacle of itself and marched in this city, which that's not foreign to anything," said Chuck Winborn, a longtime resident.
For decades, Tarrant was a predominantly white community. In 2010, the demographics flipped. The black population surpassed 50% for the first time. In 2000, the white population was almost 80% but dropped 40 points by 2010.
"We have watched our community in transition for 20 years," said Winborn, who's a friend of Councilor Bryant. "So, it's not like we're living in a vacuum and that we didn't know that this day was coming."
A lot of Black residents feel that racism still exists in Tarrant and that Tommy Bryant represents that portion of citizens.
"There is a power struggle between the older white constituents and the younger Black people that are part of the city council now," said Waynette Bonham, a resident. "And I do think that it is racially motivated because they are beginning to lose power on the city council by having a Black man in office. Things just don't go their way."
Bryant declined to give an interview to WBHM.
But Councilmember Tracie Threadford has watched a lot of the drama firsthand.
"They want to keep that same good ole boy hold that they've had forever, and they're losing their grip," Threadford said. "And that's, basically, they don't want to see us prosper under the hand of an African-American man."
Missing Council Name Plates
However, some people, like Councilmember Veronica Freeman, believe that Mayor Newton is being petty himself. Freeman accused him of removing her nameplate from the dais in the council chambers. Newton has denied it but said he's not going to do anything about it.
"So my thing is, I actually have to prioritize the things that I actually have to do. And unfortunately, given all of the other stuff that those two councilmembers are actually making me and my administration and this city have to go through, that's low on my priority list," Newton said.
In interviews with WBHM, the mayor and the city councilors all expressed the same goal: "Doing what's best for the city of Tarrant."
But what's best for Tarrant is different for each of them.