Scott Thurmond named Birmingham Police Chief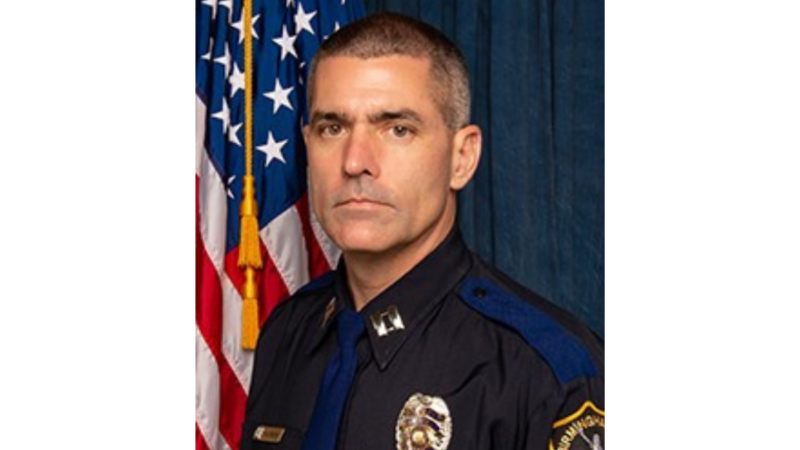 Scott Thurmond, who served as Birmingham's interim police chief for the last four months, will take on the role permanently. Birmingham Mayor Randall Woodfin announced Thurmond's appointment as police chief Thursday.
Thurmond is a 23-year veteran of the department. He has previously led several precincts, including the West Precinct where he helped reduce crime by 25% in 2020, according to the city. Thurmond also served in various leadership roles as a sergeant, commander, and lieutenant. Most recently, before becoming the acting police chief, Thurmond was executive assistant to the deputy chief of the Investigative Bureau.
"I am honored that Mayor Woodfin has put his trust in me. This was not something that I sought out. I have simply just wanted to serve and protect the great people of Birmingham with excellence and compassion. This platform will allow me to partner with our brave officers in helping to create a safe Birmingham for all. I look forward to serving," Thurmond said in a statement.
Thurmond said the department is focused on three things right now: continuing to work with federal law enforcement to combat gun violence, recruitment and retention within the department, and security around the upcoming World Games.
The new chief will be able to utilize more funds, an increase of $18 million, in the upcoming fiscal year to fight these issues, if the Birmingham City Council approves the budget this month.
"I'm looking forward to fighting crime in our city," Thurmond said."I look forward to bringing the Birmingham Police Department to the forefront of law enforcement and just making the City of Birmingham a better place for all of our residents who currently live here,"
His appointment is effective June 24th. Thurmond succeeds Patrick Smith who announced his resignation as police chief in January citing personal matters.