The World Games will mean closed roads around Birmingham. Here's your list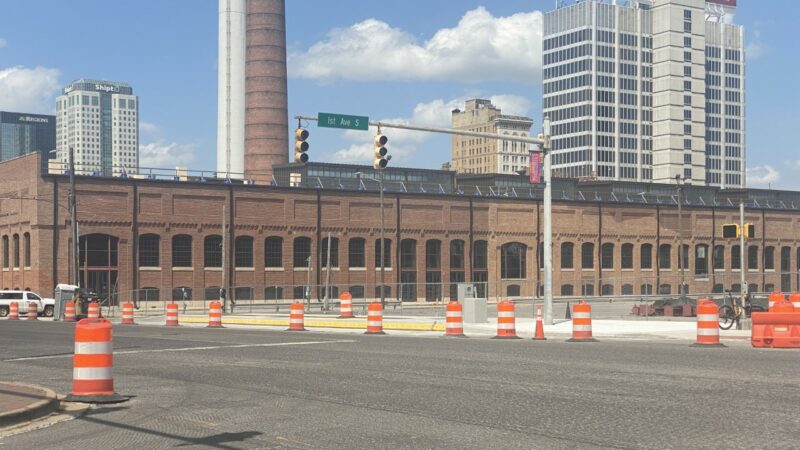 This summer's World Games in Birmingham will start July 7, and organizers expect hundreds of thousands of people will visit the Magic City for the games. Officials say that will require security boundaries and road closures at several venues. Those boundaries and perimeters will be in place from late June and early July.
"This is the largest international sporting event in the history of Birmingham and the state of Alabama. With big events, come big responsibilities," said Jay Kasten, Chief Operating Officer of the World Games. "Making sure the safety of all the 3,600 athletes from over a hundred countries is of the utmost importance."
The Department of Homeland Security put the World Games in its highest category when assessing risks, called a Sear One event. That means extensive federal support will be needed to provide security in addition to local authorities.
The Birmingham Police Department will be actively working the events, along with federal agencies and contracted security. Additionally, officials will soon release more details on a World Games Transit Line and parking venues that will allow the public to access events.
Security perimeters will restrict non-official, non-credentialed vehicular access to some areas through July 17, 2022.
Downtown
Downtown World Games venues include the BJCC, Protective Stadium, the World Games Plaza at Bham City Walk. Those, along with a nearby transit line, will have a secure perimeter, which will be set up in late June. Road closures include
· 12th Avenue North from 16th Street North to 25th Street North
· Rev. Abraham Woods Boulevard from 17th Street North to 25th Street North
· 6th Avenue North from 18th Street North to Richard Arrington Jr. Boulevard
Avondale Park
The perimeter around Avondale Park will be set up in early July. Road closures include:
· 5th Avenue South from 40th Street to 42nd Street
· 40th Street South will not be accessed by 39th Street and 7th Avenue South
· 42nd Street South will not be accessed by 5th Alley, 6th Avenue South, 6th Alley and 7th Avenue South
1st Avenue South at Railroad Park
With events around 1st Avenue South and Railroad Park, a secure boundary will be in effect from July 12 to July 17, 2022. Short-term road closures may be required for certain events. Already announced road closures include:
· 1st Avenue South will be closed from 14th Street South to 18th Street South
· 1st Avenue South will not be accessed by 16th Street South and 17th Street South
Bessie Estell Park
The perimeter around will be set up in early July. Road closures include:
· 8th Street South just South of University Boulevard and just north of 9th Court Street South
· 8th Street South will not be accessed from 9th Avenue South
Legion Field
Road closures around Legion Field will affect 8th Avenue West. These will begin in early July. Specific closures include:
· 8th Avenue West from Center Street to 6th Street West
· 8th Avenue West will not be accessed by 6th Street West, 5th Place West, 5th Street West, 4th Street West, Jasper Road, 3rd Street West, 2nd Street West, and 1st Street West
For more information and downloadable maps, go to birminghamal.gov/bhamready