Local, Federal Officials Launch Partnership To Reduce Gun Violence In Birmingham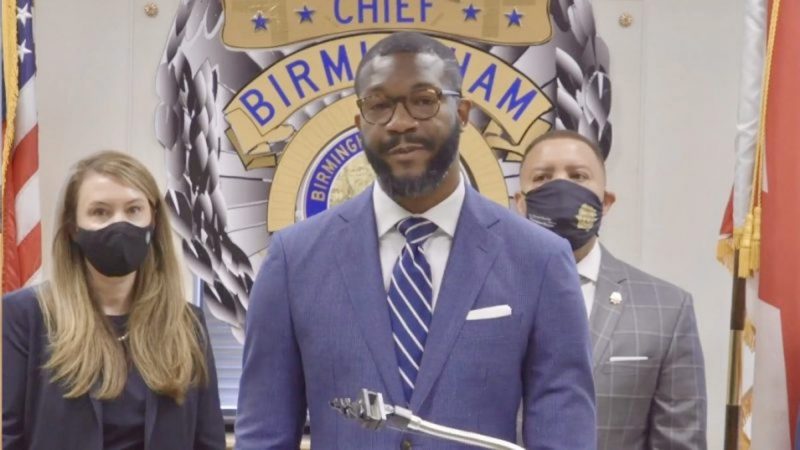 Birmingham Mayor Randall Woodfin launched a collaborative effort with federal and local law enforcement agencies to put an end to the city's growing gun violence problem. The partnership, announced Friday, imposes stiff penalties for people who have unauthorized guns. Officials called on the community to help make the city safer by providing information on people who may be involved in criminal activity. 
"Even as we've made progress in lowering other forms of crime, gun violence in our community still hovers at a rate that is unacceptable," Woodfin said.  
The partnership involves the city, Jefferson County, and federal officials. Woodfin called it an "all hands on deck effort" to reduce gun violence. Woodfin was joined by Jefferson County District Attorney Danny Carr, Birmingham Police Chief Patrick Smith, Birmingham City Councilman Hunter Williams, and U.S. Attorney Prim Escalona. The group plans to work together toward information sharing, identifying trends, and gun trafficking within Birmingham neighborhoods in conjunction with Birmingham police. 
"If you carry a gun in Birmingham, intend to do harm, or have already committed a violent crime, we'll find you, and you're going to sit down," Woodfin said. "Either work with us to get the help you need to put the gun down, or you're going to sit down, too." 
Officials will also implement a safety plan for the city's 14  housing authority properties. Woodfin pointed out that the team will work with city and gun courts so that the district attorney and federal prosecutors can swiftly prosecute all gun crimes in Birmingham to the maximum level. 
Carr said there will be strong consequences for people illegally carrying guns in Jefferson County.
"Not only will you be punished in state court by the office of the district attorney, but after that sentence is served, we will seek to have you punished in federal court as well. That means you will be serving two sentences for one crime," Carr said.
Woodfin said one major hurdle is the "no snitching" culture that exists in Birmingham. He's hoping to get assistance from the federal government with a witness protection program. The Birmingham mayor mentioned that there is a direct correlation between witnesses who can provide information and a decrease in crimes.