Exhaustion and nervousness after 2 years of COVID in Alabama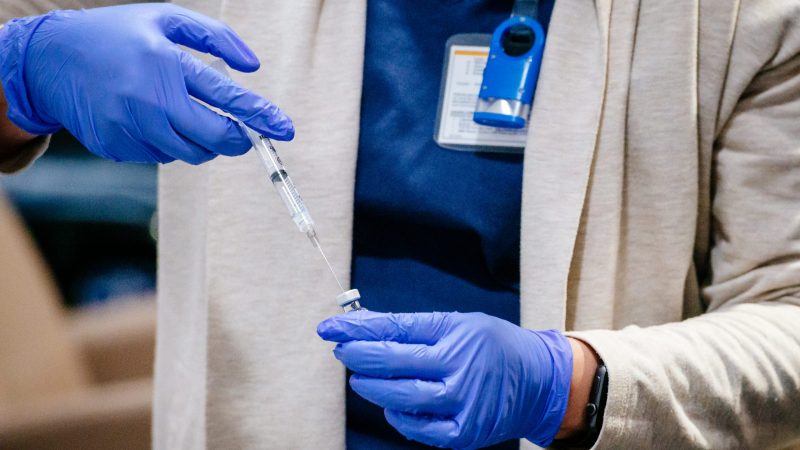 Two years ago Sunday, COVID-19 came to Alabama.
March 13 marked the anniversary of the first confirmed case in the state. Since then almost 19,000 people in Alabama have died from the virus. The pandemic brought on a shutdown, masking and vaccines.
As we enter a third year of this pandemic, WBHM's Andrew Yeager spoke with Jefferson County Health Officer Dr. Mark Wilson.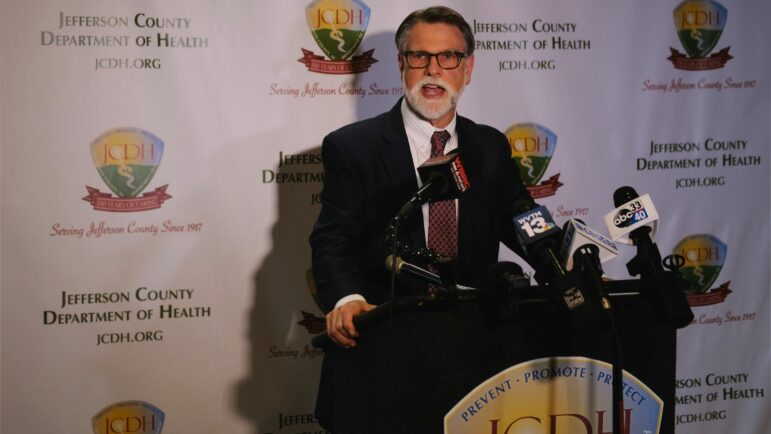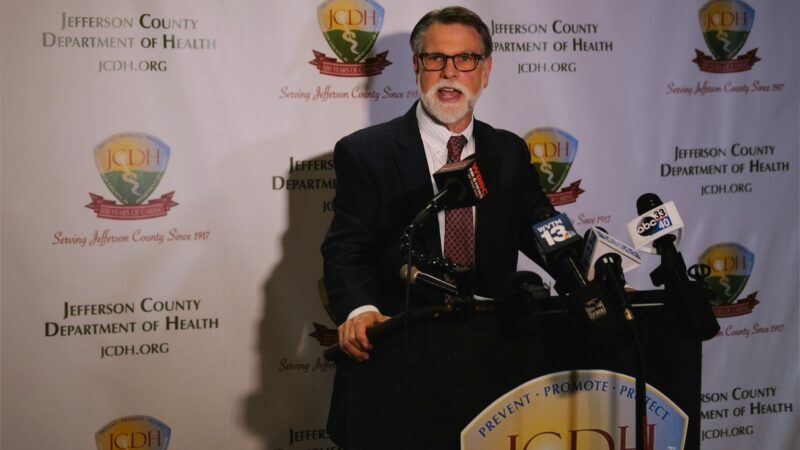 How do you think about where we are with this disease right now?
We're in a really good place right now. The omicron surge came down nicely. We can start taking our masks off in a lot of situations. I know a lot of people have done that anyway, but that's the official recommendation. And of course, we have lots of hospital capacity now and lots of treatments available that are quite effective. So I think we just all nervously look to the future not knowing what the future might hold, whether there will be another variant and whether that will be responsive to treatments or vaccines, whether we'll have another surge. We just don't know.
Tell me more about that nervousness. How do you plan? How do you think about that? What do you do with that nervousness?
For one thing, we just know that we can't predict the future. We have thought on a few other occasions that perhaps we're mostly finished with this and that turned out not to be correct. We maintain a position of continuing to encourage people to get vaccinated even if they've had the disease before or get vaccinated to boost their immunity. People that have not been vaccinated at all [should] get started on that. The people that haven't gotten their booster yet, please do that. Let's try to be as prepared as possible for other variants coming along or a resurgence as our immunity starts to wear off. We do maintain a certain level of preparedness in case we need to step up testing again.
What's your take on where the public health community, the health care sector, sits after the last two years of what it's been through?
It's been exhausting. It's been very difficult emotionally for a lot of people. Unfortunately, the divisiveness over COVID-related issues, I think, has really taken a toll. Some of us are traumatized. Some of us are in recovery mode, trying to get back to normal.
So much has happened over the last two years, and people joke about time not really having any meaning. Everything blurs together. But what moments do stick out to you?
I can definitely relate to that. I've lost all sense of time. It seems pre-pandemic, post-pandemic — it's rather disorienting.
Some things stand out. The good part of it was we had an amazing degree of unanimity and cooperation and coming together as a community to address this as it was approaching and as we started seeing our first cases. Our political leaders all came together and supported our efforts. Our hospitals and health care system certainly stepped up and has continued to do that in just heroic ways. We were celebrating our health care workers as heroes. And we need to remember they still are heroes. We've had a great deal of goodwill in our community and people stepping up to help out however they could.
Did anything surprise you about the last two years?
I was really surprised at the divisiveness that eventually did set in over certain issues, especially the masking. In my mind, wearing a mask was a small inconvenience for us to protect each other. I guess I should never be surprised that people are going to be divisive over certain things or certainly disagree over certain things. There's room for disagreement. But I was just really disappointed that we didn't have a little bit more of a spirit of let's just help each other out. Let's bear with one another through this, even when we do disagree.
One thing that really surprised me was the lack of uptake on vaccinations. It was a miracle and a great scientific achievement that we got these vaccines that are extremely effective. And yet we had a large segment of our population that said "no thanks." That really surprised me. And that was very disappointing. Unfortunately, that cost a lot of lives. A lot of people died that could have been saved if had we had better uptake of vaccines. And that was in spite of a huge amount of effort on our part to get information out and make vaccines available.
What have you learned over the last two years?
I've learned that there are a lot of challenges in terms of how we communicate with our public. I don't necessarily know exactly how to do better with that, but I think we did learn that we don't know how to do that as well as we need to and to try to help people get on board with public health measures. I just think that's something we're going to have to look back on as a society and as a public health community and say what can we do better in terms of communication, communicating risk sharing information, trying to help people make the right decisions. I honestly don't know how we overcome all the misinformation that's out there and efforts to undermine the facts. I don't know that we'll ever be able to completely control that in a free society.
I learned that we need to have better preparedness. We've had the pandemic preparedness exercises. We have an emergency response system. We have a national stockpile of ventilators and N95 masks and other things that are needed. But those turned out not to be quite adequate for something on a scale this great. I think that we are going to be better prepared in the future. We will have to have resources to maintain preparedness, to keep all of those things up to date. So again, I think there's going to be a lot of looking back and recalibrating how we do pandemic preparedness going forward.
As I think about the way we talked about this pandemic, we started talking about defeating COVID or victory over COVID. That's given way to living with COVID, basically passing from a pandemic to an endemic disease. As I understand it, there's no agreed upon moment when this happens. But for you, what are the signs that we're just trying to manage this disease like we would any other?
I think influenza is maybe a good reference point for all of us. We've had some major influenza outbreaks from time to time and every year we have some cases. We have a vaccine for influenza that's helpful. It's not perfect. And yet we don't typically take really drastic social measures to prevent the spread of influenza. Occasionally a school will shut down because they've had an outbreak. But I think that's probably one of the most relatable and fairly good comparisons.
We may see COVID come back periodically, maybe twice a year. It looks like that's the pattern we've had so far. We'll just have to kind of be on the lookout for it. Different people will have to take their own precautions based on their own level of risk or perceived risk. People, I think, will have the option to take a vaccine. Some will choose to, and some won't. I think it will be very similar to influenza.
Editor's note: This interview was edited for length and clarity.