Fearing Coronavirus Spread, Many Area Schools Close Immediately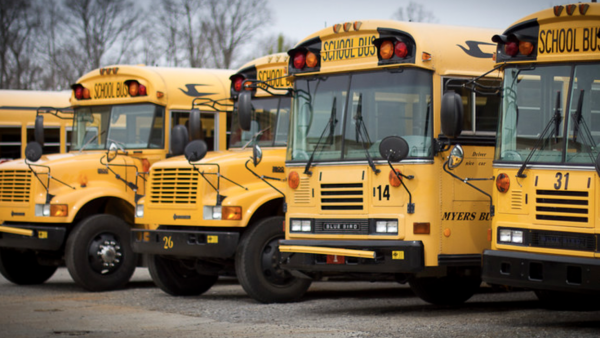 Updated — Sunday, March 15, 1:40 p.m.
---
Several metro area school systems will not wait for the official statewide school closure date this Thursday, but instead will close immediately amid concerns around the spread of coronavirus. Some of those include schools in Birmingham, Jefferson County, Bessemer, Homewood, and Vestavia Hills. Mountain Brook and Trussville schools also will close immediately.
As of Sunday, the state had 12 confirmed cases of the disease.
"Out of an abundance of caution relative to the coronavirus (COVID-19), Birmingham City Schools (BCS) will close for students and employees effective immediately," a message on the school district's website says. "While there are no confirmed cases within the district, BCS remains proactive in promoting the safety of students, families, employees and stakeholders."
Jefferson County schools and all school-related activities will also close effective immediately.
"We have prepared some resources for our students and parents," Jefferson County officials said in an announcement Saturday evening. "We will communicate this information on Monday, March 16th. These resources include academic engagement information, child nutrition information for student meals while we are closed, and the preparation of our facilities for students and staff to return to campus."
Bessemer City schools will close for students effective immediately. According to a statement from the schools' superintendent Autumm M. Jeter, certain employees are still required to report to work Monday, March 16, 2020. Officials will provide information about "possible feeding locations" on Monday.
Homewood will also close its schools starting Monday, which includes cancelations of all school-related activities. Officials will provide information on Monday regarding breakfast and lunch services for students in need.
Birmingham has developed meal plans for students while schools are closed.
"The district will offer meal services weekdays at 10:30 a.m. until 1 p.m. for students during the closure. Grab-and-go meal options will be provided at all schools Monday, March 16, 2020 through Wednesday, March 18, 2020. The district will offer expanded meal services beginning Thursday, March 19, 2020 through Friday, April 3, 2020 at select locations set to be announced Monday. An extended meal service plan will be provided as needed following April 5, 2020."
Shelby County schools will excuse absences for students who stay at home Monday through Wednesday ahead of the statewide school shutdown, which begins Thursday.
That's in accordance with guidance from the Alabama Department of Education issued to superintendents statewide Saturday.
As Gov. Kay Ivey declared a state of emergency Friday, officials announced that at the close of business March 18, all public k-12 schools will be closed for two-and-a-half weeks. State Superintendent Eric Mackey said they plan to reopen on Monday, April 6. He will reassess the situation the last week of March. He said students won't need to make up the work missed while schools are closed. Officials said giving a three-day buffer would allow more parents to make alternate child care arrangements.
Albertville City schools will also close ahead of the statewide shutdown, effective Monday, March 16, 2020.