Birmingham will host USFL's inaugural season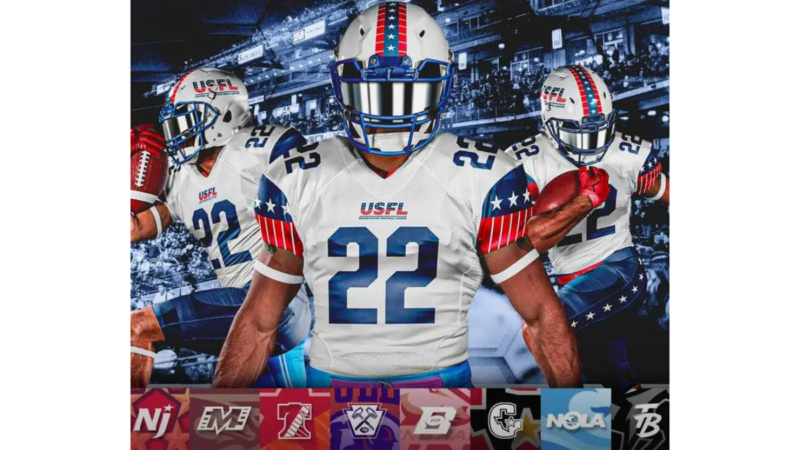 It's official. Birmingham will host the inaugural season of the United States Football League, a spring football league set to begin to play in April. Tuesday's announcement at the BJCC confirms what had been an open secret since late last year as officials in Birmingham negotiated with the new league.
"Hey y'all, this feels like a touchdown," said Wardine Alexander, president of the Birmingham City Council.
The 8-team league will play all its games in Birmingham at Protective Stadium and Legion Field. The season will kick off on April 16 between the Birmingham Stallions and the New Jersey Generals. The season will run through mid-June followed by a playoff. FOX owns the new league with broadcasts of the games split between networks owned by FOX and NBC.
Former college coach Skip Holtz, son of legendary football coach Lou Holtz, will be the Stallion's head coach. The team name harkens back to a team that played in Birmingham for three seasons in the 1980s in an earlier iteration of the league.
Bringing the USFL to Birmingham took months of maneuvering. Roughly $3 million has been committed from the City of Birmingham, Jefferson County Commission, and the Greater Birmingham Convention and Visitors Bureau to support the USFL's first season in Birmingham. FOX said it will put up $150 million to fund the league for three seasons. Players, coaches, and other team personnel will stay in local hotels. The CVB estimates that will translate to an economic impact of $15 million.
At the announcement, state and local political leaders praised the effort to land the USFL as an example of regional cooperation that has often alluded the Birmingham area. Speakers also noted the draw of the new Protective Stadium which opened in October.
"You know the saying from the movie," said Jimmie Stephens, president of the Jefferson County Commission. "If you build it, they will come. Well, we built it, and here you are."