Fans of Legion Field are concerned about its future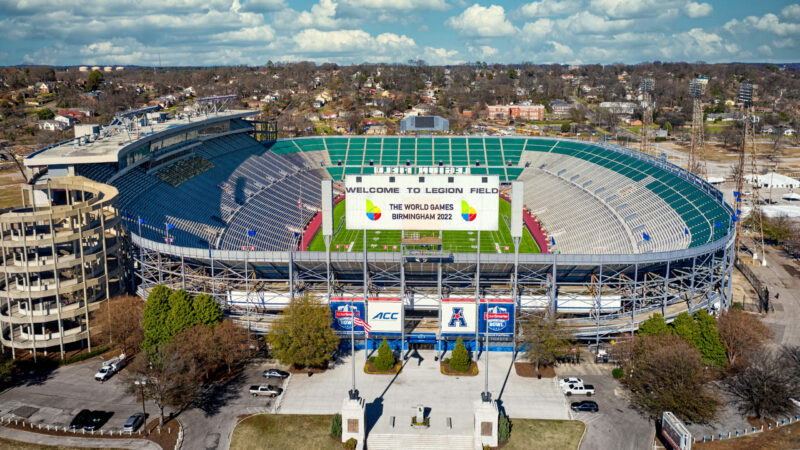 This weekend Birmingham hosts the 80th Magic City Classic, the football game between Alabama State and Alabama A&M universities. Since 1946, it's taken place at Legion Field, the nearly 100-year-old stadium that stands tall in the Graymont neighborhood.
Once revered as the "Football Capital of the South," Legion Field has lost some of its luster in the last 15 years. Many of the games that once took place at the stadium have left. Now with the $200 million Protective Stadium downtown, some people aren't sure what's going to happen with Legion Field.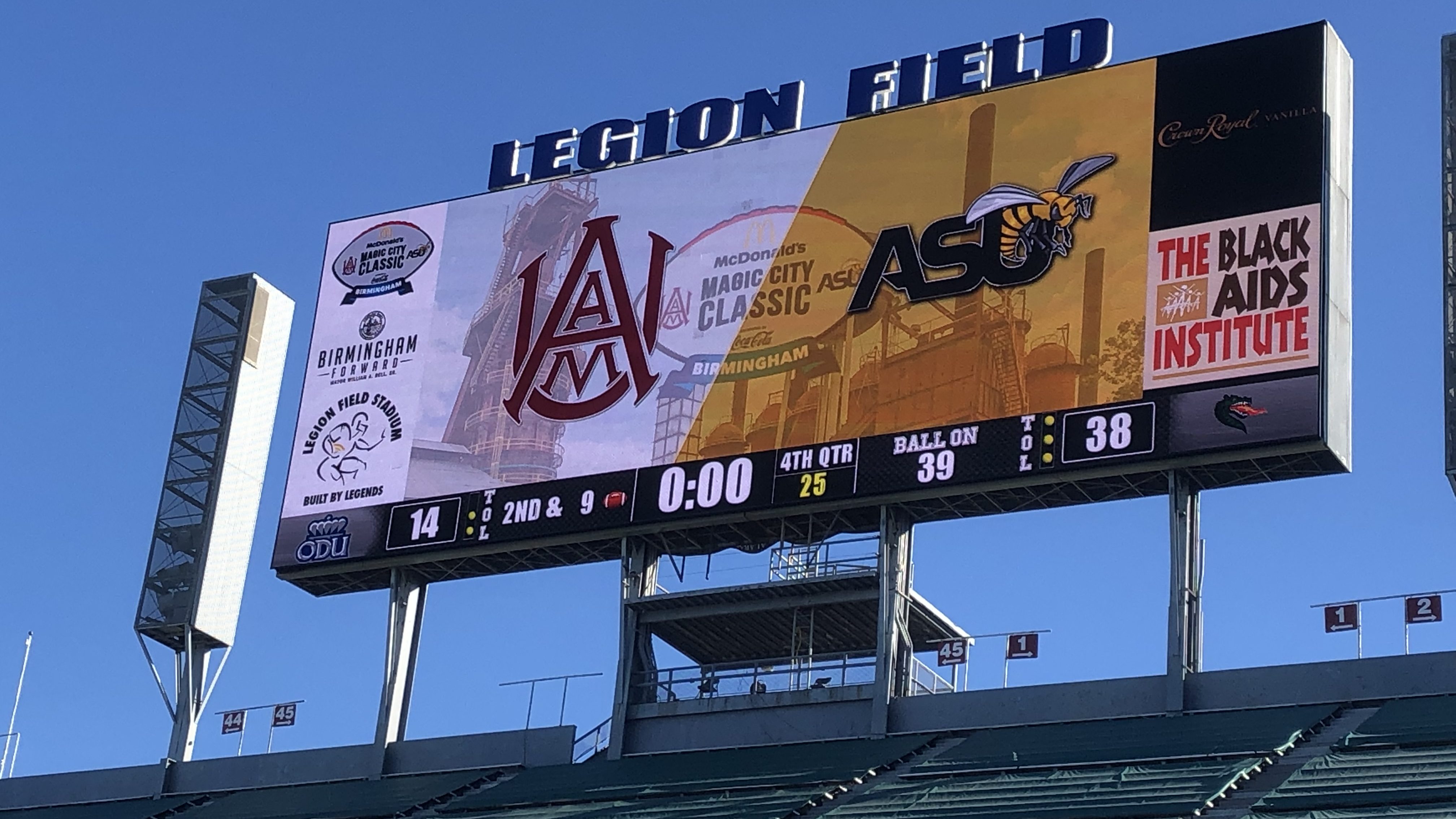 Jill Rogers, who has a lot of connections to the Smithfield area, said that Legion Field should remain in its place.
"I don't think we should get rid of the Legion field completely, either build a new stadium or gut it out and do whatever's cost-effective," she said.
Right now, the City of Birmingham has budgeted over $2 million to make capital improvements to Legion Field this year.
"We're doing yearly maintenance. So if you call that upgrade, yes," said Montal Morton, president of the Park and Recreation Board. "So if it's in our budget that we can do upgrades and preventive maintenance, we would definitely do that."
City officials have also been working hard to recruit more events to the stadium. Most recently, the Morehouse Tuskegee Classic has been booked at Legion Field until 2023. City leaders are also talking with the United States Football League to bring their upcoming season to both Protective Stadium and Legion Field.
But some people feel that Legion Field has become the designated HBCU game spot. Which isn't a problem for most HBCU fans, but Jill Rogers says that the facility needs major updates to be equitable to Protective Stadium.
"What I've noticed being a HBCU grad myself and just observing that we often get subpar facilities, and I just don't think that's right," she said. "We can invest in Legion Field and then those schools can also have a feel that's of equal standard because Miles or Alabama State or Alabama A&M — they're not subpar to UAB."
Legion Field was once home to the UAB Blazers and the Iron Bowl.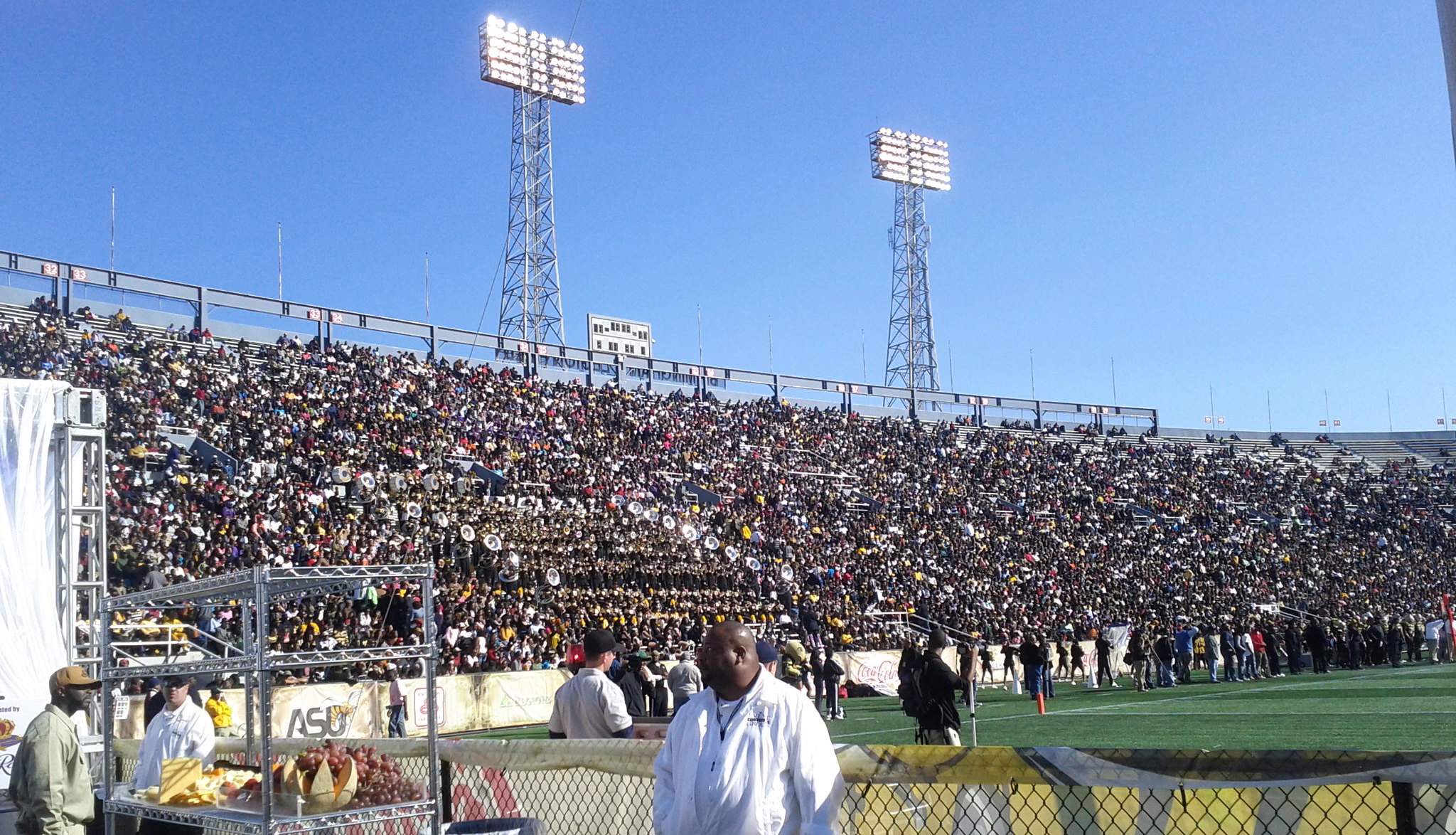 Birmingham City Councilor Crystal Smitherman, who also sits on the Parks and Recreation committee, said that Legion Field will continue to be used for games and events, including high school sports. She also said there are plans to expand the stadium.
"There have been talks about possibly putting a dome to it. I know the lights at Legion Field were just improved. So that's the most immediate change that was done. They're still in talks of what to do next about Legion Field, as far as improving it," Smitherman said.
However, some are concerned that Legion Field isn't worth the millions of dollars needed to update it. The stadium was already downsized by over 10,000 seats in 2004 when its upper deck was removed. And some fear that in a few years Legion Field will be demolished, and Protective Stadium will be the only place to go.
That fear worries people who celebrate the Magic City Classic every year. The annual football event draws in over 125,000 people to the stadium, the largest event for the City of Birmingham. Legion Field seats over 70,000 people, and there's plenty of room to tailgate. But Protective Stadium sits 45,000, and there doesn't seem to be a lot of space for parking and tailgating close by.
That tailgating is a huge part of the Classic. Thousands of fans pull up in their cars and RVs outside Legion Field, blocking off roads for several blocks. So much of what the Classic entails is the camaraderie outside the stadium: watching the game on flat screens, large buffets of chicken, ribs and fish plus non-stop music.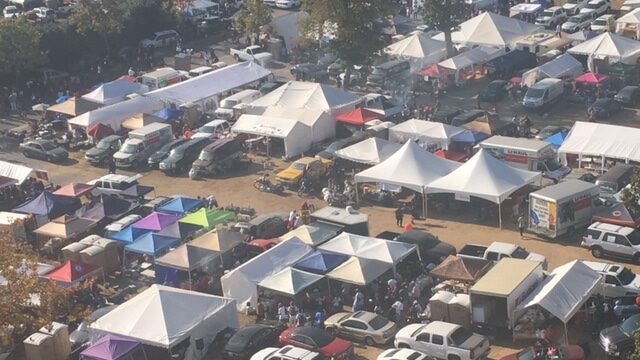 That's why Alabama State alum and Classic attendee Darryl Johnson is totally against tearing down Legion Field.
"I think that would be the end of the classic as we know it, because when you think about how the stadium downtown is pretty much landlocked, you know, it's hard to find parking. The tailgating experience is the biggest thing about the Magic City Classic, as we all know," Johnson said. "So I think if that were to happen, then the classic wouldn't be the same wouldn't be the classic as we know it now."
In 2019, Think Rubix, a social innovation consultant, conducted a study, called Westside Rising Report, to determine how the community feels about Legion Field. It found that business owners in the area rely on the stadium to make money.
In reporting this story, it seems as if many don't want to discuss what may be inevitable for Legion Field. Ultimately, the report concluded that people don't want to tear down the historic stadium and fear that if it was torn down that nothing would replace it.