Birmingham targets motels over illegal activity and blight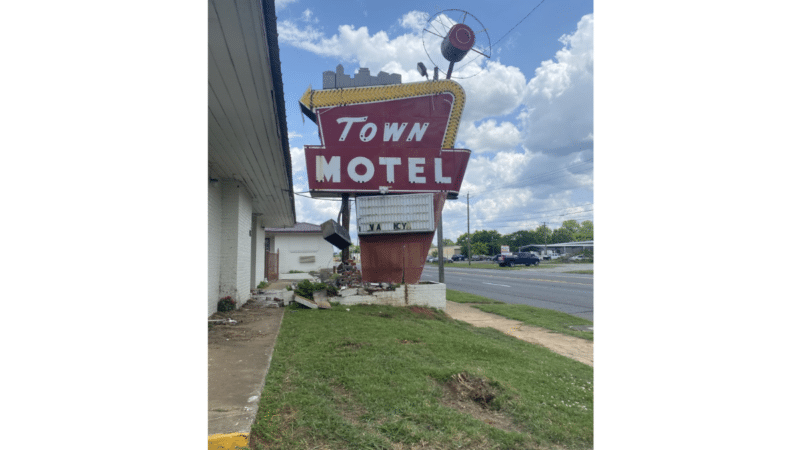 Jordan Davis grew up in Birmingham's Eastwood neighborhood and since returning home from college in 2020, there's been a problem: the nearby USA Economy Lodge.
"We actually experienced a violent incident in our neighborhood due to someone who was a resident at the Economy Lodge. And they're not even supposed to have residents there past 30 days," Davis said. "We found out that a number of them have been living there for years."
As a community leader, Davis made several calls to the Birmingham Police Department about the increase in violence and negligence around the motel. In fact, the department reported more than 150 calls about the motel during a six month period in 2021.
Since last fall, Birmingham city officials have gone after several motels, including the USA Economy Lodge, in an effort to reduce crime and blight. Leaders have sued or taken other measures to shut down the businesses.
In 1996, Alabama lawmakers passed the Drug Nuisance Abatement Act to fight crime, safety violations and falling property values related to illegal drug use. But it wasn't until 2020 that the City of Birmingham took it a step further by creating the Drug and Nuisance Abatement Team in the city attorney's office. The task force includes city, county and state officials including Jefferson County District Attorney Danny Carr.
They work with civil courts to hold landlords or property owners accountable for crime, nuisances, and blight. Violators can be fined up to $50,000. Any fines collected go to the city's Neighborhood Revitalization Fund. 
The Birmingham City Council voted to revoke the business license of the USA Economy Lodge in November. The city also sued two motels less than half a mile apart on Third Avenue West – Town Motel in September and Southern Comfort Motel in January. All three properties were accused of illegal drug activity and becoming a nuisance. But officials don't want to be harsh.
"We're not in the business of shutting down businesses," said Nicole King, The City's lead attorney. "If you look at our track record, we have become partners with a lot of the entities that we seek."
King said her team understands some business owners live out of town, which can make it difficult to keep up with their tenants. So they try to negotiate with them before suing. 
"They get what's called a 21-day letter. So by law our team cannot bring a lawsuit unless and until these property owners receive notice that criminal activity and drug activity is taking place on their premises," King said. "It's not like we're just filing lawsuits without them having notices." 
Motels aren't the only properties that have been sued. The city also sued an apartment complex last summer. Eventually they negotiated a settlement to make improvements like using a security system that is compatible with the Birmingham Police Department's Real Time Crime Center.
In the case of the USA Economy Lodge in Eastwood, Jordan Davis said since the city council revoked the motel's business license and it shut down, he's noticed a difference.
"The activity has diminished greatly. There's not a lot of activity there if at all, any activity there that we've seen. So we're just very pleased with the outcome," Davis said.
According to King, the city reached a settlement with Town Motel resulting in increased security measures by connecting it with the crime center. The owners also agreed to make a contribution to the city's Neighborhood Revitalization Fund. Additionally, the Jefferson County Circuit Court will monitor the settlement for several months to ensure compliance.
Litigation is still ongoing with the Southern Comfort Motel.