With 'dollar stores in every direction,' some communities are saying enough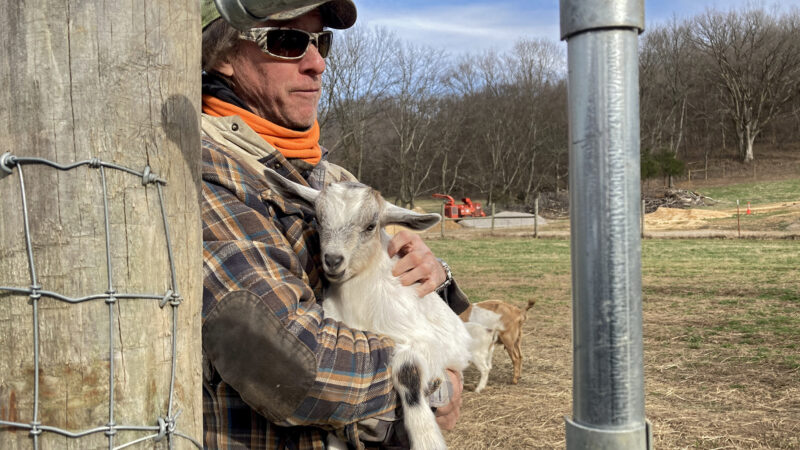 Editor's Note: This is Part 3 of a three-part series examining the rapid expansion of dollar stores in the Gulf South region and the consequences of it. You can read other entries in the series here:
Chris Gramling loves his plot of land in the small, unincorporated town of Culleoka, Tennessee. As he sits on a bale of hay, two of his neighbors' dogs sleep at his feet. He can see his own goats in the distance. At night, the stars far outshine what he saw at his former home in New York City.
But Gramling considered giving it all up when he heard of plans to bring a Dollar General to town in 2021.
"I was prepared to gear up to leave," Gramling said. "If that opened I just felt like that was the death knell for the area."
Before giving up, Gramling, and his neighbors, decided to fight back. And despite their opponent being a multi-billion dollar corporation, the anti-dollar store crowd won.
The dollar store expansion continues like an inevitability. Dollar General alone opens about 1,000 stores a year across the United States. But at least 75 communities have blocked plans for dollar stores in recent years, according to a report from the Institute for Local Self-Reliance, which advocates for local businesses over corporate growth. More than 50 cities have also passed laws to limit new stores.
The anti-dollar store movement's driven by worries that discount chains suffocate local businesses, worsen poverty in low-income neighborhoods and forever change country life.
"It's unbridled growth for growth's sake," Gramling said. "To me, it's just unethical."
Why say no to a bargain?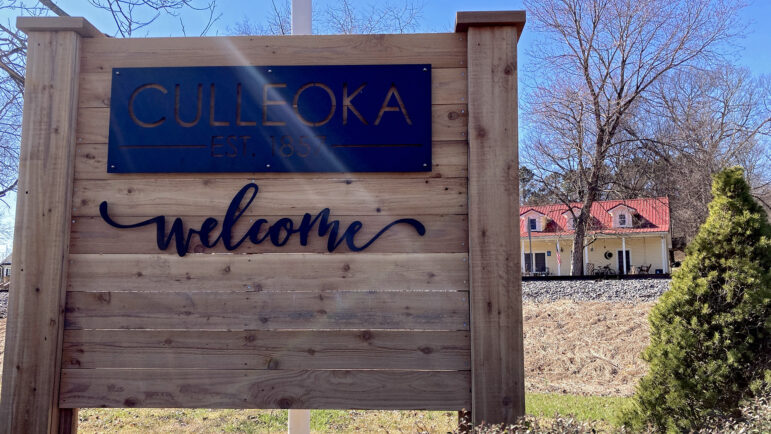 Plenty of shoppers love dollar stores. They offer cheaper prices than most competitors, a store is rarely more than a few miles away from a city and they're one of the few chains that serve rural towns with as few as a thousand people.
But for Culleoka resident Eric Hinson, being surrounded by dollar stores isn't necessarily a good thing.
There isn't a dollar store inside the town, but Hinson does not have to drive far to find one. He can get to a Dollar General on Highway 31 in just six minutes. Not much further east, he can find another Dollar General. Just up the road, Columbia, Tennessee, has about a dozen discount stores. Because of this, Hinson doesn't see the value of having a store in Culleoka.
"We've got dollar stores in every direction," he said.
Hinson and others in Culleoka are also concerned about what they'd lose from adding a dollar store to the town — specifically their quiet, country life. Development from the Nashville sprawl continues to encroach further south toward Culleoka. Allowing one chain in could invite others.
Fear also spread for Cully's Market, a tiny restaurant and market in the town's main strip. The Glendale Market in Columbia recently closed, and residents there blamed its shuttering on dollar stores. Could the same happen to Cully's if a Dollar General were to open in Culleoka?
Researchers haven't reached a consensus yet on the effects of the dollar store expansion, but some papers have found that they do pose a threat to grocery stores and can make it harder to recruit new ones. The ILSR has listed 17 ways it believes dollar stores hurt communities, including eroding community identity.
The group also put out a strategy guide for communities that want to keep dollar stores out.
The anti-dollar store playbook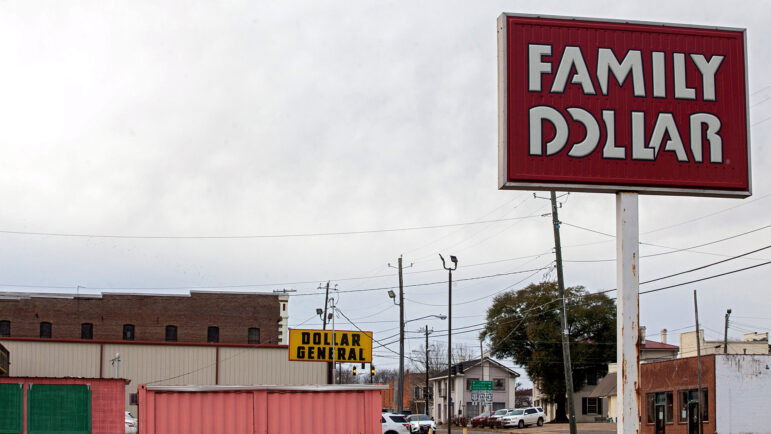 If you reach out to the ILSR looking for help against a discount chain, there's a good chance you'll get Kennedy Smith, the senior researcher for its Independent Business Initiative. The number of requests she gets is increasing — from just two a month in 2021 to five the next year. Lately, it has jumped to about 10 calls for help each month.
Now, she's hoping her four-step guide can be a first stop for fighting back against the discount chains.
"They usually contact us sort of in a panic," Smith said. "The guide was a way for us to sort of more effectively meet this growing need that we see."
Step one from the guide: Slow down the decision-making process, such as convincing local lawmakers to put a moratorium on dollar store development. The extra time is needed for step two: Identifying a legal way to stop the dollar store. Often, that means zoning.
That's the route the Culleoka residents went, though not by choice. Most hadn't heard of the proposed development until Maury County announced a meeting to rezone the land to allow the store. Before that meeting, another was set at a local fire station. Residents expected Dollar General to send representatives to the meeting, but the developer showed up instead.
"That really lit a fire under everybody in town that was against the urban sprawl," said Culleoka resident John Quinn.
At the zoning meeting, the dollar store opponents leaned into step three: Convince decision-makers to say no. During public comments, 10 residents spoke up. Gramling was applauded after his time speaking, which included calling Dollar General a "vampire."
Other warnings stretched from how cluttered the stores can be to worries it would close Cully's Market.
"It's been with us forever," said resident Liz Reeves, during the meeting. "We do not want to see that one fail."
The county commission ultimately rejected the rezoning, ending plans to bring a Dollar General to Culleoka. One of the Maury County commissioners, Debbie Turner, said she had received a petition with 149 signatures against the store. She'd never seen so much outrage in the community and that caused her to take back her support for bringing the chain to town.
While the no-dollar-store coalition succeeded, the final step in the playback offers a warning: Be prepared. Because, win or lose, the dollar stores will be back. Gramling said if and when they do, the chains will find a much more organized fight. But if they do manage to get a store in Culleoka, Gramling will once again consider a move.
"I love Culleoka," Gramling said. "But you guys want to wreck it? Have at it."
Make it law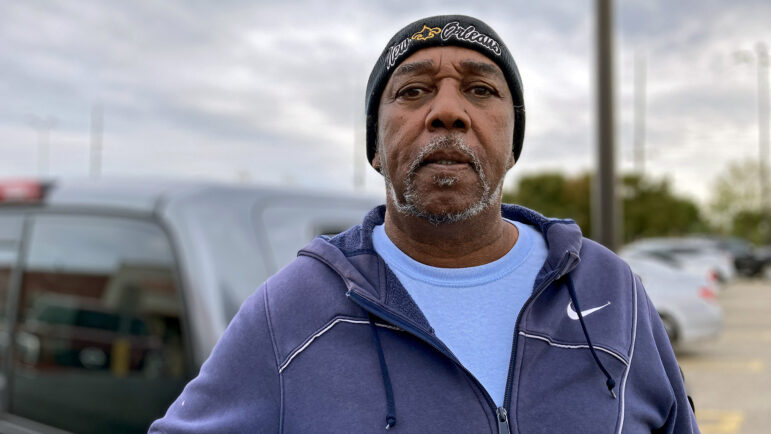 ISLR's advice for preparing for future rounds against dollar stores? Turn the opposition into law.
That's what dozens of cities have done in recent years, including New Orleans in 2019. At the time, New Orleans had 36 dollar stores, with more than a dozen located in the New Orleans East area. A law was passed prohibiting additional dollar stores from opening within a mile of one that already exists. The zoning was extended to two miles in New Orleans East.
The laws do have a major limitation — they don't shut down any dollar stores that already exist. A quick look on Google Maps shows plenty of dollar stores still open near each other in New Orleans East. Still, with more than a thousand new stores opening every year, holding the dollar store count steady in this neighborhood is noteworthy.
But New Orleans East resident Larry Bowman calls the law "bull." In fact, he wants more dollar stores.
"The dollar stores are what people looking for," Bowman said. "They're looking for a bargain, a good deal and something convenient."
A big theory behind these dollar store bans is that fewer — at least not as many new dollar stores — will make it easier to recruit other businesses, such as grocery stores. But New Orleans East hasn't been able to recruit a new grocer since the law started.
In separate statements, Dollar General and Family Dollar said their stores are compliments to grocers. Dollar General added these types of bans only hurt customers who can rely on these stores to stretch budgets already squeezed by inflation.
Birmingham recently passed a dollar store law similar to New Orleans' and ultimately got what it wanted; a grocery store in the Five Points West neighborhood — something it's lacked for 5 years. Food Giant opened in Five Points West last week.
"I grew up in Birmingham and I grew up in a food desert so I know what this will yield and what this will mean for this community," said Cornell Wesley, the director of Birmingham's Department of Innovation and Economic Opportunity.
But Wesley doesn't credit the dollar store ban for the store's opening. After all, the grocer is opening up right next to a Family Dollar. Instead, he said incentives played the largest part — with Food Giant receiving $640,000 from the city to renovate the space.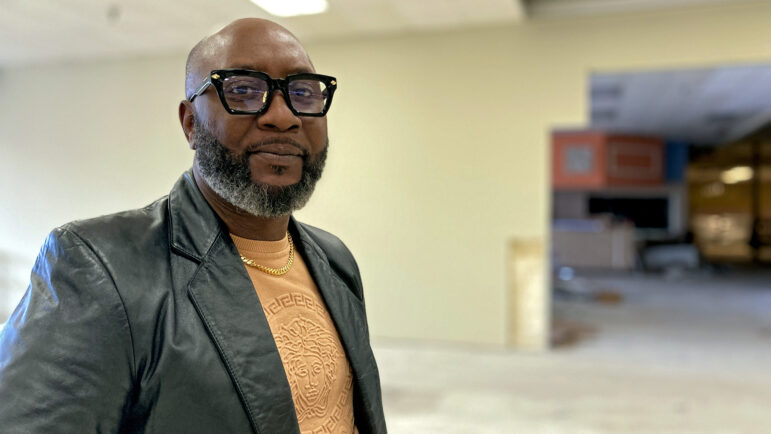 Still, Wesley's the one that has to make the pitch to grocery stores to bring them to town, and the pitch gets tougher when a CEO visits and sees nothing but dollar stores. A half-dozen of any kind of chain would cause the same problem, but the dollar brands seem to be the only ones able to pack so many of their stores into neighborhoods.
"It's like, 'where are we gonna capture clients if there's five or ten of these?'" Wesley said.
This story was produced by the Gulf States Newsroom, a collaboration between Mississippi Public Broadcasting, WBHM in Alabama, WWNO and WRKF in Louisiana and NPR.