WATCH: A conversation on the experiences of Cameroonians in immigration detention with the Gulf States Newsroom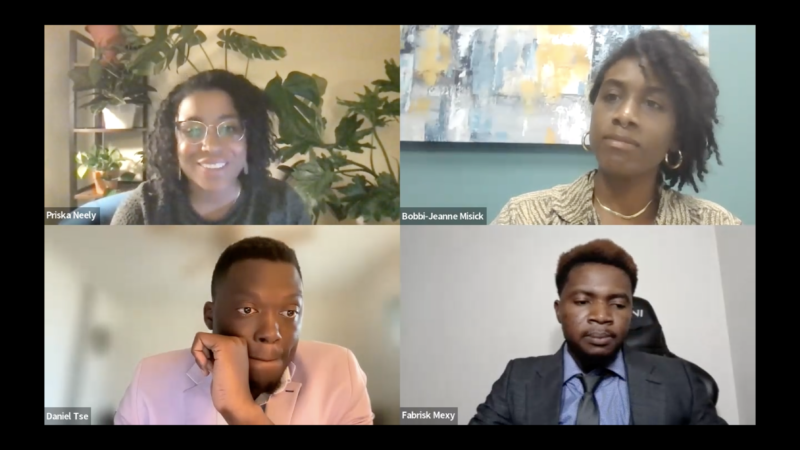 Last year, Gulf States Newsroom reporter Bobbi-Jeanne Misick partnered with Type Investigations to publish an investigation on the experiences of Cameroonian asylum seekers in the Louisiana and Mississippi immigration system.
Her reporting uncovered numerous challenges faced by asylum seekers from Cameroon, including abuse, lengthy detention stays and threats of deportation. Immigration judges in Louisiana were also found to be much less likely to side with asylum seekers compared to other parts of the country. As a result, these individuals often find themselves caught in the thorny and unjust immigration system of the Gulf South.
On April 18, Misick and Gulf States Newsroom managing editor Priska Neely hosted a virtual listening session for Misick's three-part series. The date marked one year since the Biden Administration granted Cameroonians Temporary Protective Status (TPS), which would allow them to stay and work in the U.S. without fear of deportation for 18 months.
Afterward, Misick and Neely discussed what's changed since the TPS order and the dilemmas asylum seekers still face. Guests included Fabrisk Bidpua, who came to the U.S. to seek asylum as a college student, and Daniel Tse, founder of the Cameroon Advocacy Network and legal fellow at RFK Human Rights.
You can watch a replay of the listening session below.
Read more from Bobbi-Jeanne Misick: