Pascagoula residents sue EPA to halt production of Chevron's plastic fuel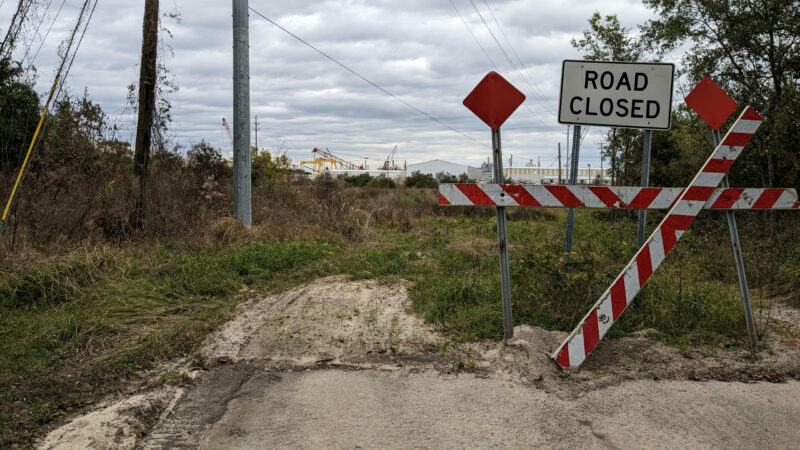 A neighborhood group filed a lawsuit on April 7 to stop the production of new chemicals in Pascagoula, Mississippi.
Last August, the Environmental Protection Agency approved for Chevron to produce fuel from plastic at its refinery just a few miles away from the Cherokee Forest neighborhood. The area is surrounded by shipbuilding yards and other oil refineries and chemical plants.
Residents are concerned that this latest decision will hurt their air quality even more by increasing their cancer risks.
"I was told they're going to lower emissions on a lot of these places but, in turn, they're going to let them now release a chemical that they don't even know anything about," Barbara Weckesser, a Pascagoula resident and member of Cherokee Concerned Citizens, said.
Weckesser said her group filed the lawsuit with Earthjustice after a ProPublica report showed concerns about the new chemical. They hope the lawsuit will lead to better regulation of air emissions.
Cherokee Concerned Citizens are continuing to survey residents on relocation. They're working with other agencies, like Thriving Earth Exchange, to find a solution.
This story was produced by the Gulf States Newsroom, a collaboration among Mississippi Public Broadcasting, WBHM in Alabama and WWNO and WRKF in Louisiana and NPR.