Birmingham-Southern College to stay open — for now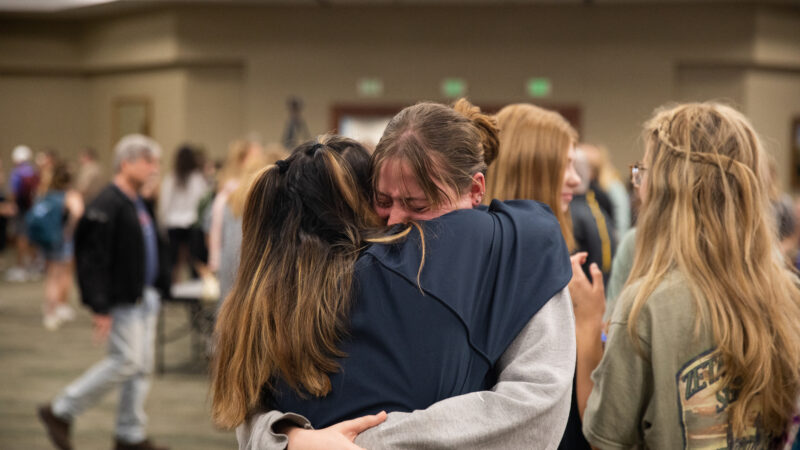 When Sam Wall and his peers at Birmingham-Southern College walked into the campus wide meeting Thursday, he said there was a palpable buzz of nerves and anxiety in the room. Then the college president started crying and Wall wasn't sure if it was a good or bad thing.
"I'm sitting there thinking, man, this might be a little rough," he said.
Wall is a freshman and football player for BSC and he wasn't sure if his first year at the college would be his last. In December 2022, college officials revealed that years of financial stress could force Birmingham-Southern to close this spring. The college said the financial crisis was a combination of the 2008 recession, an accounting error, overspending from its endowment and declining enrollment. For current students the situation caused a lot of stress and left many of them in limbo.
"It's been hard for a lot of people. We've had a few people transfer. And, you know, just because of finances, they didn't want to risk it," Wall said.
Wall himself said he had a lot of faith in the college and that faith paid off when, after a 12-hour meeting, the Board of Trustees decided unanimously to keep Birmingham-Southern open.
"They dropped it on us and I was jumping, like I was grabbing all my boys. I was like, come on!" he said with a laugh.
Wall said he's looking forward to the next three years of playing football and enjoying the Birmingham-Southern community.
Still needs money
But amidst the excitement, there is a caveat. College leaders said they still need the millions of dollars from the state and local governments to stay open. That means Thursday's decision may only be temporary. In December, Birmingham-Southern asked the state for $30 million and $7.5 million from local governments.
Earlier this year, Gov. Kay Ivey said that the state had no plans to use public funds to bail out a private college. Still college leaders, like Rev. Keith D. Thompson, who is chair of the Board of Trustees, hopes that BSC will be able to get funding.
"We will continue to work with legislators through the end of the legislative session to ensure all are aware of the significant direct economic impact BSC provides each and every year, as well as the immense contributions made by our alumni to the civic, business, and political leadership of our state," Thompson said in a press release.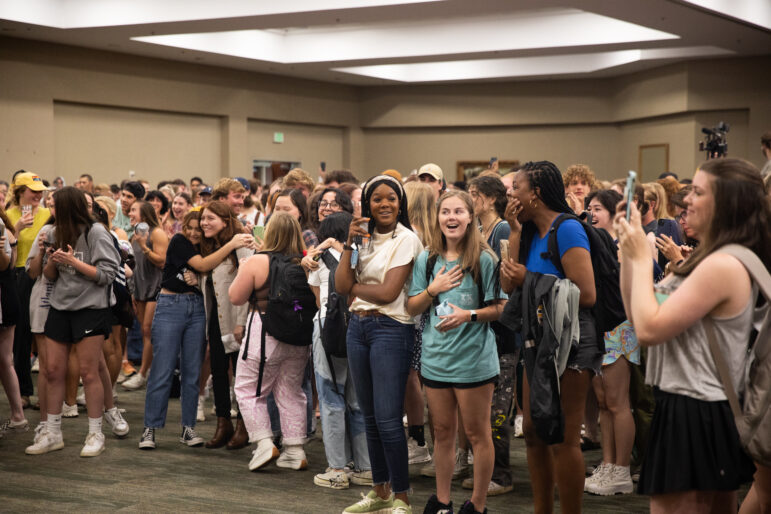 The city of Birmingham and some area lawmakers have voiced support for Birmingham-Southern and continue to help the institution lobby for funds.
"I want to commend Birmingham-Southern College's leadership for their tireless efforts to remain open. This is particularly important for the students and staff that make up the BSC community," said Birmingham Mayor Randall Woodfin in a statement. "It is also good news for the surrounding residents who view Birmingham-Southern College as their neighbor. As President Coleman and BSC leadership continue taking the next steps for a financial recovery, I urge everyone to learn more about the impact and importance of this institution in our city."
For Birmingham-Southern Student Body President and senior Lauren Barnett, this whole situation has reaffirmed her commitment to the college and her love for the school community.
"[I] cried a few tears of joy and kind of was just a little bit in shock, honestly, just to finally hear that we'll be able to stay open," Barnett said. "It's definitely been a lot of anxiety and a lot of fear over the last couple of months. But I think we all came together pretty well to get through it and finally to get through it to good news."
Barnett said she trusts that the college administration's decision was made with a good sense that the private liberal arts college will be able to get the funding they need. And it gives her hope — that her efforts to support students and save the school will have meant something.
"It's really at this point, just shifting to showing our gratitude and doing everything we can to make sure that this decision becomes a permanent decision," Barnett said.
Barnett said more meetings are to come to see exactly what this process moving forward looks like.
In a statement, college President Daniel Coleman says the college is reaching out to prospective students and will be hiring more faculty and staff after losing some over the recent months of uncertainty. BSC has secured $46 million in pledges from private donors towards a goal of $200 million to restore its endowment.
Kyra Miles is a Report for America corps member covering education for WBHM.