Record-high gas prices are cutting into Alabama drivers' budgets. Here's how they're coping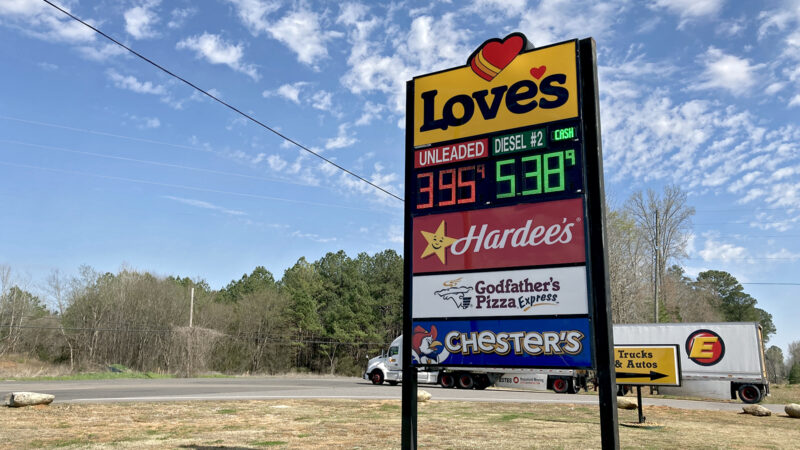 Gas prices in Alabama, Louisiana and Mississippi might be cheaper than they are in other parts of the U.S., but the effects of the recent record-setting surge in fuel costs can still be felt by many drivers across the Gulf Coast.
In Eutaw, Alabama, in the state's Black Belt region, a Love's travel stop offered a rare sight last week — regular, unleaded gasoline for less than $4 per gallon.
While fuel costs have slowly started to come back down from the all-time high caused by U.S. sanctions against Russia due to the invasion of Ukraine, prices will likely stay well above their COVID lows for the near future.
These new normal prices will have a varying effect on drivers — from mildly disruptive to potentially life-altering — the longer they stick around. Here's a look at how some are reacting to the price at the pump.
The road tripper: 'Who cares?'
Eutaw is known as the gateway to the Black Belt, but for road trippers like Cliff Dunn and his family, it's just a pit stop.
Dunn was on his way from Jackson, Mississippi to Knoxville, Tennessee with his wife and two sons on March 14 when he stopped at the Love's travel stop — drawn in by the same $3.95 gas sign that beckoned countless other drivers on Interstate 20.
The Gulf of Mexico produces about 14.6% of the country's crude oil, and Alabama's proximity to those offshore sites and coastal oil refineries translates to a gas discount for it, as well as Louisiana and Mississippi.
On Friday, gas was about a quarter cheaper in those states compared to the national average. And while nearly $4 is still high for some, at least it's not as bad as prices are in California.
Being spared the Golden State's close to $5 per gallon fuel cost provides comfort for the Dunns. It means their getaway can go as planned: Dollywood. Trout fishing. Maybe a stop in Alabama for Crappie fishing, too.
Still, the prices are high enough that it will likely cause Dunn to cut his trip short.
"Maybe it shaved off a day off vacation because I had to pay a little extra for gas," Dunn said. "But who cares?
Russia's invasion of Ukraine has thrown energy markets into chaos and the U.S. cut off Russian oil imports, but Dunn sees the extra amount he's paying at the pump as a way for him to support Ukraine.
"I can pay an extra dime at the pump to help those people out," Dunn said.
The commuter: "It is frustrating"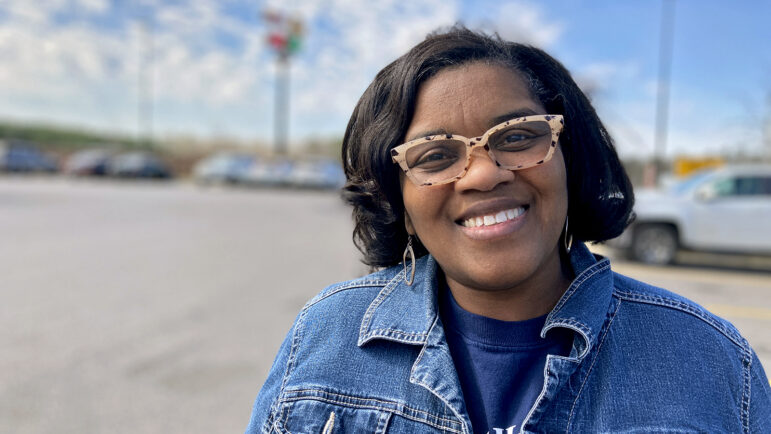 Two-and-a-half miles away from the Love's in Eutaw proper, the reactions become mixed — from smile-paired shrugs to exasperated headshakes.
Miriam Leftwich falls in between. She's frustrated by the skyrocketing prices, but her income depends on her sucking it up and paying so she can make it to her job at DCH Regional Medical Center in Tuscaloosa 35 miles away.
Leftwich, like many others living in the Black Belt, has made the commute from Eutaw to Tuscaloosa for the past 25 years because there aren't many jobs in this rural part of the state. Some commuters travel even further, like those that work in the Mercedes-Benz plant — another 20 miles east of Tuscaloosa.
"It is frustrating but I do have to get to my job," Leftwich said. "So I can't complain too much about skyrocketing prices."
Living in Tuscaloosa would make the ride cheaper and easier, but Leftwich prefers the quiet of the Black Belt and the cost of living. Moving to the city might mean less driving, but her overall expenses would likely go up as well.
For now, she'll skip the after-work frozen yogurt pitstop.
"I would normally eat out a couple times or just stop for a Starbucks or some TCBY," Leftwich said, "I have to put that on the backburner because I need to keep that money aside for my gas."
The non-driver: "I don't feel good about it at all"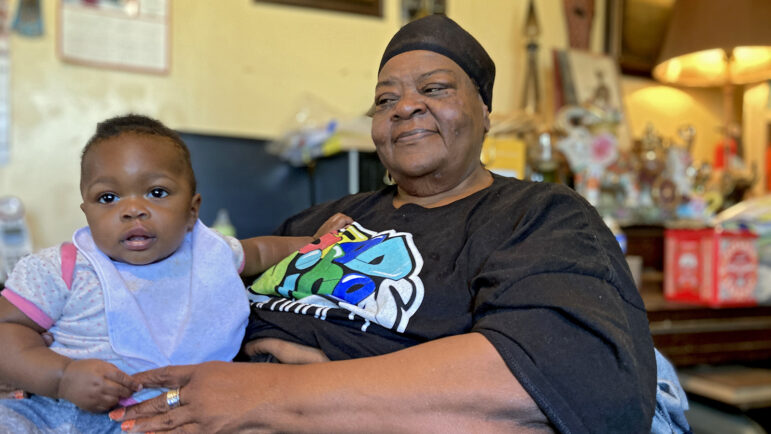 Even non-drivers are feeling the rise in gas prices.
Homeowners in Greene County are three times more likely not to own a vehicle than the rest of the country. Access to hospitals and healthy food, however, often requires getting in a car.
Rosemarie Edwards lives in Boligee, Alabama — a small town in Green County with less than 450 people and a median household income of less than $8,000 per year. Edwards likes the calm in Boligee, a place quiet enough that the rare ambulance siren sets off a phone chain and there are neighbors friendly enough to drive her the 98 miles to Birmingham for her medical appointments.
She can't drive because she has seizures, so she usually gets a lift from a woman from her church.
Edwards pays her drivers for the gas and trouble of driving, so as the price at the pump increases, so do her medical trips. A 23-mile drive south to a drug store in Demopolis now costs her $45 roundtrip — $20 more than a couple of months prior.
Because she didn't want to eat up her ride's gas, she skipped her usual sightseeing at the Walmart and Salvation Army thrift store.
"I don't feel good about it at all," she said. "It affects the non-drivers just as much."
This story was produced by the Gulf States Newsroom, a collaboration among Mississippi Public Broadcasting, WBHM in Alabama and WWNO and WRKF in Louisiana and NPR.