WBHM 90.3 FM wins national Edward R. Murrow Award for Overall Excellence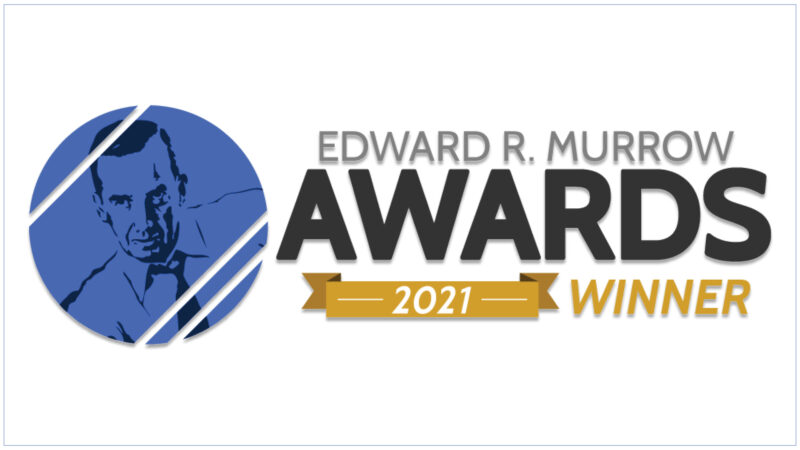 Public Radio WBHM 90.3 FM has won a national Edward R. Murrow award for Overall Excellence for Small Market Radio.
The Radio Television Digital News Association's Edward R. Murrow Awards are among the most prestigious in broadcast and digital news.
This is a tremendous honor for WBHM and reflects the deep commitment of its staff to meet this moment, says Ann Alquist, WBHM executive director and general manager. Alquist, who joined WBHM in July, directs the operations of WBHM, including the station's news, programming, fundraising and community engagement missions, and the Gulf States Newsroom.
"At a time when local journalism faces tremendous challenges, WBHM is growing its service throughout the heart of Alabama," Alquist said. "This award recognizes our ongoing dedication to public service journalism, and we welcome the opportunity to provide essential information across Alabama."
WBHM 90.3 FM is "NPR News for the Heart of Alabama" and a listener-supported service of the University of Alabama at Birmingham.
The Radio Television Digital News Association has been honoring outstanding achievements in electronic journalism with the Edward R. Murrow Awards since 1971. Award recipients demonstrate the spirit of excellence that Murrow set as a standard for the profession of broadcast and digital journalism. Murrow Awards are presented to news organizations, not individuals.
"This recognition is so heartening after a year of the pandemic, arguably the biggest story of our generation," said Andrew Yeager, "Morning Edition" host and interim news director. "It's also special because this is an award for the entire newsroom. It represents the hard work and dedication of every member of the WBHM team."
National Murrow Award winners will be celebrated at the National Edward R. Murrow Awards Gala scheduled for Oct. 27.
In May, WBHM won four regional Edward R. Murrow Awards, including the award for Overall Excellence. WBHM won awards in these categories:
Also this year, the Alabama Broadcasters Association named WBHM Radio Station of the Year at its annual ABBY Awards.
WBHM's programming and award-winning regional journalism can be heard on its website or when you tell your smart speaker to "Play NPR" and ask for WBHM. For more news, follow the station @WBHM on Twitter, on Facebook and @WBHM903 on Instagram.
WBHM is much more than a radio station — it is an essential public resource that enlightens and enriches its audience and makes strong connections to communities through journalism that is fair, credible, accurate and honest. Free from commercial and political influence, WBHM seeks to make Birmingham and Alabama a better place to live by educating, engaging and entertaining the people of its metro area and state. WBHM is dedicated to the idea that an informed citizenry is vital to democracy and a thriving economy, and it celebrates diversity, innovation and lifelong learning.