Wastewater failures for Lowndes County's Black residents at center of DOJ investigation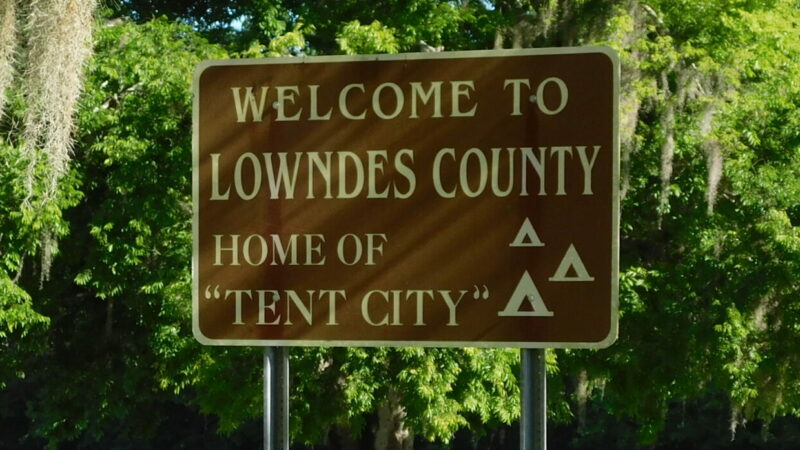 The U.S. Department of Justice is opening up an investigation into the Alabama Department of Public Health and Lowndes County Health Department over concerns that the wastewater systems in rural Alabama discriminate against poor Black residents.
The investigation, opened Tuesday, is looking into the health departments' wastewater disposal and infectious disease and outbreaks programs.
In a press release, the department said it is examining whether ADPH and LCHD are violating Civil Rights Law and whether the departments' policies have reduced Lowndes County's Black residents' access to sufficient sewage and water systems and increased their exposure to harmful infections associated with poor wastewater management, such as hookworm — an intestinal parasite widely eliminated elsewhere in the U.S.
Lowndes County, where the population is largely poor and Black, has had complaints of poor infrastructure leading to raw sewage pooling in residents' yards or backing up into their homes.
"Sanitation is a basic human need, and no one in the United States should be exposed to risk of illness and other serious harm because of inadequate access to safe and effective sewage management," Kristen Clarke, assistant attorney general for the department's Civil Rights Division, said in the press release. "State and local health officials are obligated, under federal civil rights laws, to protect the health and safety of all their residents."
Title VI of the Civil Rights Act of 1964 blocks recipients of federal funding from discriminating based on race, color or national origin. The probe into Lowndes County's sanitation systems is the department's first Title VI environmental justice investigation for one of its funding recipients. No conclusions have yet been drawn.
This story was produced by the Gulf States Newsroom, a collaboration between Mississippi Public Broadcasting, WBHM in Birmingham, Alabama, WWNO in New Orleans and NPR.