Legislative Wrap-Up: Updated Sex Ed Language, DA's Fight Medical Marijuana Bill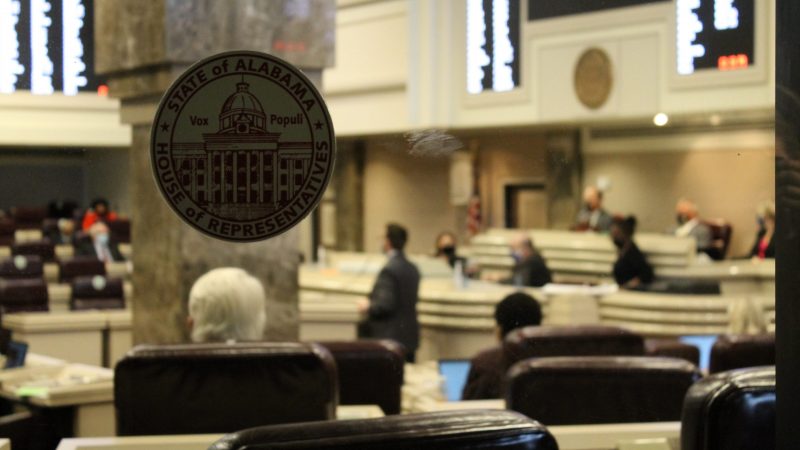 Sex education in Alabama is changing. This week, Gov. Kay Ivey signed into law a measure that removes outdated language about homosexuality. Previously, state law required sex education to include language characterizing homosexuality as illegal and immoral. Advocacy groups argued that stigmatized LGBTQ students. Alabama Public Television's Capitol Journal host Don Dailey gives us the weekly highlights starting with the new sex ed law.
Some groups hailed this new law as one that eliminates discriminatory language against homosexuality in sex ed. Tell us about this.  
This was a bill that was sponsored by Rep. Laura Hall of Huntsville, and it removes a passage in the sex education law that dates back to 1992. The passage says in general that homosexuality is not perceived as normal by the general public. And it also says that homosexual activity is considered criminal in Alabama. Rep. Hall wanted that struck from that part of the sex education law so that it wouldn't be repeated to children.
About two dozen district attorneys across the state spoke out against a medical marijuana bill this week. They've made similar arguments to the ones voiced by opponents about it being a gateway drug and so on. Where is the bill now?  
Medical marijuana is ostensibly set for a vote on the House floor next week. The Senate sponsor of this legislation, Sen. Tim Melson of Florida, who is a physician, has told me that he has collected enough votes in the House to get this passed. This is as far as this legislation has ever gotten after three years.
The Alabama Senate approved a bill that allows wine delivery directly to state residents. Overall the legislature has been a lot more open to relaxing rules around the sale and consumption of alcohol. How does this one in particular work?
This one is called the direct wine shipment bill, or some people have actually referred to it as the mail order wine bill just to distinguish it from others because there's been some confusion between this bill and the one that would allow for home delivery of beer, wine and spirits. This is, for instance, if you buy wine from a winery that's out of town or out of state, and instead of bringing it with you, you want them to ship it directly to you at your home. This would allow for that. The other bill that it's often confused with is the one that would allow for delivery of beer, wine and spirits from retailers to homes. The direct shipment of wine bill has been one that has been brought for several years, so it actually predates the pandemic; the home alcohol delivery bill many consider more of an outgrowth of the pandemic.
There are days remaining in the legislative session. What can we expect from here?
A lot of eyes will also be on the comprehensive gambling plan. House members were being sent home for the weekend with new information about this issue, and it is widely expected to make it to the House floor next week. They were reviewing things very carefully. I know that one lawmaker told me late this week that a law enforcement component was being looked at, being drafted by a member of the House who has a law enforcement background to sort of compliment the Gaming Commission aspect of this legislation. Whether or not they get it out before the end of next week is an open question. But there are a lot of lawmakers who say they're going to try very hard to do so.
This interview has been edited for clarity and length.