"It's Playing A Game With Us": Researcher Says COVID Delta Variant Is Spreading In Alabama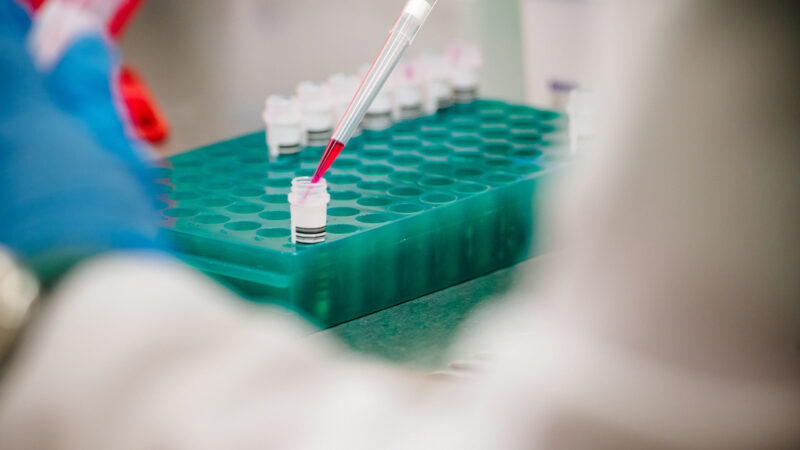 The latest version of the COVID-19 virus, known as the delta variant, is becoming prevalent in samples tested in the past few weeks and shows signs of spreading even further.
That's the finding of Derek Moates, a researcher and manager of the laboratory at the UAB Department of Pathology Fungal Reference Lab. Moates shared his research in an online press conference Tuesday.
He warned that Alabama's low vaccination rate, coupled with how quickly and easily the delta variant spreads, poses a growing concern in the state.
Coates has been monitoring the spread of the variant in samples collected from across Alabama. The delta variant, which originated in India, has become the dominant strain in much of the world and is feared because it is much more contagious than the original virus strain.
"I haven't been too concerned about what I have been seeing until this past week and a half to two weeks," Moates said. "Over this time period, our testing has shown a concerning increase in the delta variant. In fact, 34 of the last 48 samples that we have sequenced, or 70.8%, were the delta variant."
Equally as concerning is that delta has a much higher "viral load," meaning that it's stronger and more contagious, and it spreads much faster than the original strain of the virus. The load amounts "are higher than any we have seen before," Moates added.
Coupled with the percentage of Alabama residents who have been vaccinated — at about 33%, making it now the lowest rate among all states and territories in the United States — the stronger virus could find more victims in which to not only cause illness and death but also develop ways for COVID to adapt to and evade existing vaccines, especially among the elderly and those with compromised immunity systems.
"These high viral loads, combined with low vaccination rates, are creating potentially a very dangerous situation for our state. And the only way to stop it from progressing is to get vaccinated," Moates said.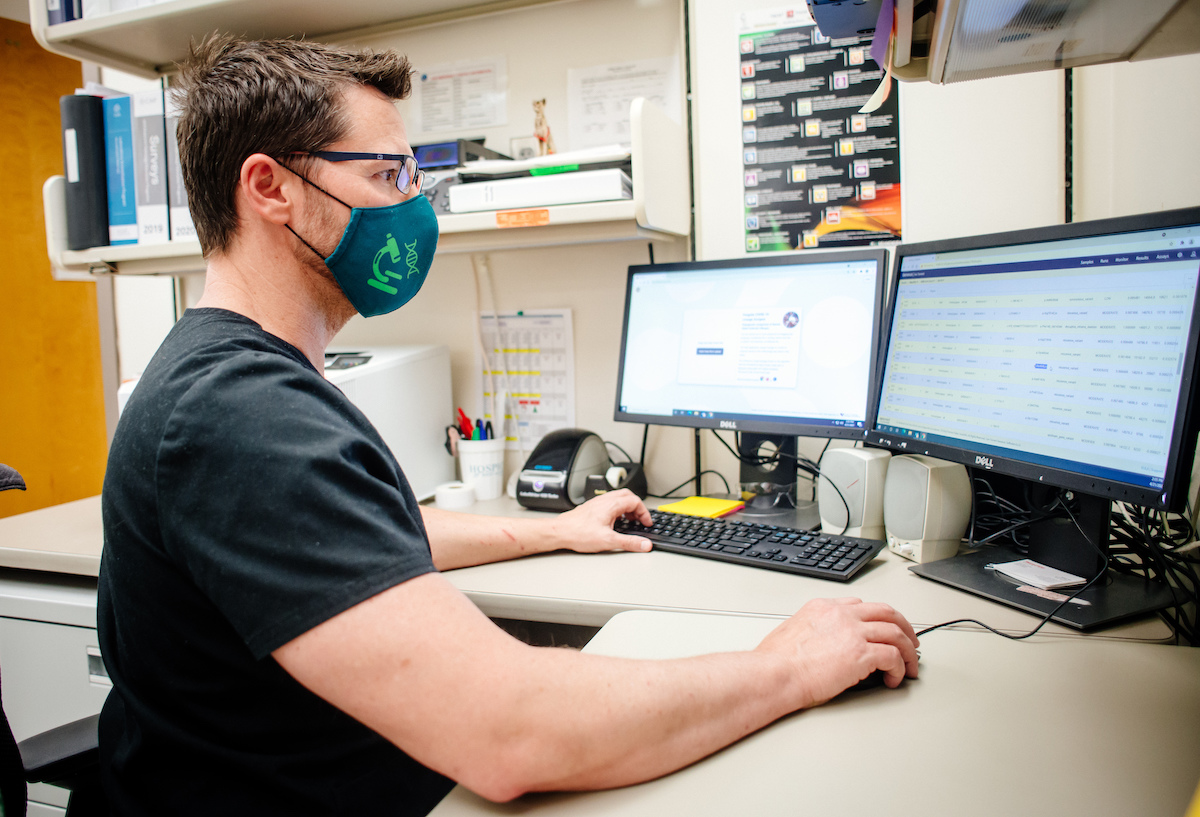 The delta variant first appeared in Alabama in April with a single case, followed by another in mid-May and a third in late May. Three more delta cases showed up in the middle of June, but the following week, 11 sequences out of 16 were positive for delta. The following week showed another 11 out of 16, and just after Independence Day, Moates ran another batch of 16 tests. Twelve had the delta variant.
Dr. Paul Goepfert, who's on the staff of the UAB Hospital-Highlands Infectious Diseases Clinic and who was involved in the clinical trials for the Johnson & Johnson COVID vaccine, said recently that he fears the state's low vaccination rates will lead to a whole new COVID variant forming in Alabama — one that will be entirely resistant to existing vaccines. Moates agreed with Goepfert's analysis.
"With the delta variant and its high viral loads, that means they are easily able to infect others who are close to them in less than a minute," Moates said. "With other strains of coronavirus that we've been dealing with, you can be around them for 10 to 15 minutes in a room before you actually would contract the virus."
With the ending of mask mandates, people who are carrying the delta variant have been around many other people over the Fourth of July holiday weekend. And that variant can even spread to those who have been vaccinated, though they are much, much less vulnerable to infection or illness.
"It [the vaccine] is not 100% effective. The more opportunities that the virus has to get into an individual who's vaccinated gives it the opportunity to learn how to get around our immune system so that it can actually defeat the vaccination," Moates said. "Because we haven't been compliant with getting everyone vaccinated, we've left the door opened for the virus to learn everything it needs to get around that vaccine that we've desperately worked so hard to get."
Moates likened the process to playing a video game, in which a player loses frequently in early play but learns the tricks of the game over time.
"You play, you come across something and it kills [the player]. You learn, 'I know that there's someone behind this corner or that there's an obstacle here that I need to be prepared for.' So the next time you play, you inactivate whatever you need to, get around it, and move forward. And then you encounter something else that you didn't expect and [the player will] die … The virus is doing the same thing inside of our bodies. As it interacts with us, it learns us, it learns how to get around. And because the virus is also mutating as it is replicating, it's trying out multiple different versions inside us to see which one actually works. It's playing a game with us."
The more people who vaccinate, or those who continue to practice social distancing and other preventative measures, then the fewer chances there are for the virus to infect people and learn how to defeat the vaccines, Moates said.
People who have been vaccinated are safe without masks, Moates said, though they should still exercise caution because of the spread of new variants and their still-unknown threat. The few cases where COVID has broken through vaccines almost always are in those who are elderly, who have compromised immunity or suffer from other conditions called co-morbidities that hurt their ability to fight off all infections, COVID, and otherwise. For them, wearing masks where there are crowds or enclosed spaces can still add an extra layer of protection.
As for typical summer activities such as trips to the beach, ball games or family gatherings, Moates said people outside of vulnerable groups are typically in good shape, though the high contagion of delta does make some caution a good idea.
"I would be hesitant to be around a whole lot of people, even outside," he said. "Most of the time when we have summer events, we're usually packed in pretty closely together," he said. "But if you're doing a family outing at a park or something like that, or you're all out and about spread out and running around playing, it's probably not as concerning as an outdoor venue or someplace that's really crowded, where you may still be able to pick up the delta variant from asymptomatic people who haven't realized they're infected at the moment."
Editor's Note: UAB holds WBHM's broadcast license, but our news and business departments operate independently.