Hoyt Leaves Legacy In District Eight After Sixteen Years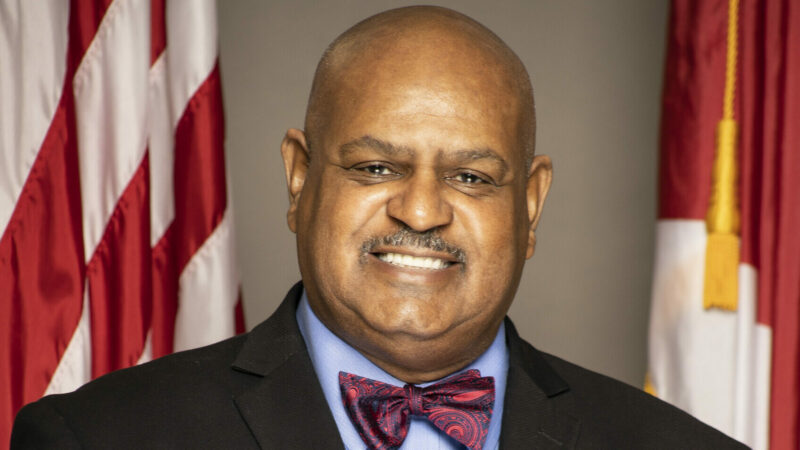 For the last sixteen years, Birmingham City Councilor Steven Hoyt has represented areas like Ensley, West End and Five Points West. But Hoyt will leave office next month after choosing not to run for reelection. His last meeting is on October 19.
During Hoyt's time on the council, he became known for being assertive and fighting for Black people to have equal opportunities in the city.
"I think of being able to empower those that I have been deemed to serve, not only from my council position but also to the entire city and to be a voice for the voiceless," Hoyt said.
His successor, Carol Clarke, worked with him when she was the economic director for the City of Birmingham. Together they produced one of Hoyt's big ideas, an economic summit.
"Inclusion of minority-owned enterprises was always a soapbox," Clarke said. "But I can remember him telling us he wanted the governor there and he wanted this CEO there and he meant it. And we set out to make it happen."
Hoyt worked closely with community members like Dora Sims. She has been a resident of Bush Hills for four decades and the current neighborhood association vice president. She remembered a community clean-up day in which money for refreshments didn't come through. Instead, Hoyt put up the money for it. He also took part in the clean-up.
"He recognized being out there that there was some oil or something being dumped out there. And he jumped on it and cleaned it up. We just appreciate that," Sims said.
Hoyt is most proud of the economic development in his district. He advocated for expanding the Five Points West area, now home to the Birmingham CrossPlex, which attracts national sporting events, and an Applebee's and Starbucks. His signature annual event, Party With a Purpose, has grown to be one of the best programs in the city Hoyt said. The inspiration for the community gathering came after he attended a candlelight vigil. Hoyt had been to many of them for young people killed by gun violence.
"I thought that night, 'what happens when you blow out the candle?'" Hoyt said. "And so God gave me 'Party with A Purpose.'"
The first event in 2006 attracted a few hundred people and grew to more than a thousand in recent years.
"This [is a] day of empowerment. It's a job fair. It's an educational fair. It's health and wellness," Hoyt said.
The event even gave Councilor-elect Clarke a new outlook, literally. Her doctor had encouraged her to get an eye exam.
"I've been meaning to start getting an eye exam, but I got my first exam at the 'Party with a Purpose,' and it was a complete eye exam free of charge," Clarke said.
Hoyt's chance to serve the community came despite humble beginnings which he does not take lightly.
"I grew up in public housing, grew up in a single-family home, and to have risen as pro temp and president at least twice. That's a long way from the projects, if you will," Hoyt said. "We don't call them projects anymore. We call the developments. But I'm very grateful."