Candidates Lining Up To Run For Birmingham City Council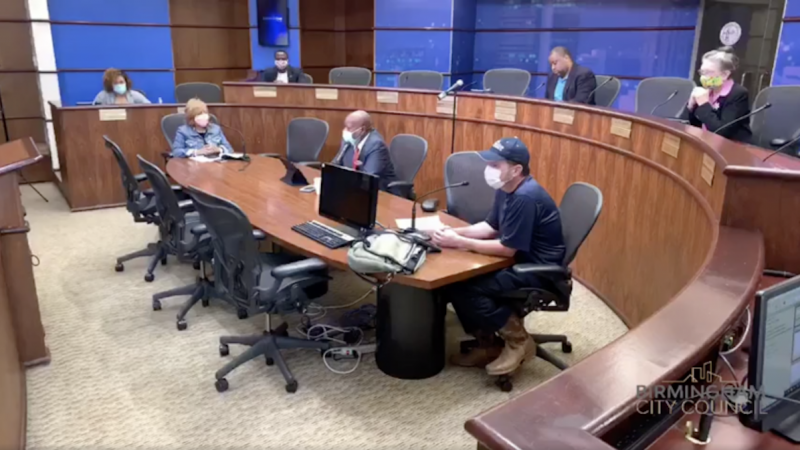 Six months before Birmingham's municipal elections, the pool of candidates for City Council is beginning to take shape.
Though official qualifying won't be open until June 25, social media campaigns are underway for several Birmingham residents looking to claim a spot on the nine-member council. For now, some races are looking more crowded than others.
So far, only four incumbents — District 1's Clinton Woods, District 2's Hunter Williams, District 6's Crystal Smitherman and District 7's Wardine Alexander — have confirmed to BirminghamWatch that they're seeking re-election, although it's likely other councilors will make official announcements soon. Woods and Williams are so far unopposed. No one has yet announced a run for District 5 or District 8, represented by Councilors Darrell O'Quinn and Steven Hoyt, respectively.
Councilor Valerie Abbott has held the council's District 3 seat since 2001, making her the current council's longest-serving member. She hasn't yet indicated whether she'll seek another term, but she'll face at least two challengers if she does. Former Gardendale City Councilor Blake Guinn has announced a run for the seat, as has Joseph Casper Baker III, founder of the Facebook activist group I Believe in Birmingham and a former candidate to represent Alabama House District 54.
Two challengers are seeking the District 4 seat held by Councilor William Parker. One of them, Qunelius "Cory" Pettway, sought the seat in 2017; after that loss, he spent several years as community liaison for O'Quinn. Also running in District 4 is Scottie McClainey, a former grants program specialist for UAB who previously held positions on the Birmingham Parking Authority Board of Directors and the Downtown Redevelopment Authority board. Parker has not yet announced a re-election bid.
Smitherman has confirmed that she'll run to keep the seat she was appointed to in 2018. So far, she has one declared opponent. Keith O. Williams, a local activist and vice president of the North Titusville Neighborhood Association, has launched his bid for the seat. He previously ran in 2017 and 2019.
Alexander also will run for re-election. She'll once again be facing off against Lonnie Malone, a local political commentator and executive director of the Effective Family mentorship program. Malone has made two unsuccessful bids for the office before, against Alexander's predecessor, Jay Roberson, in 2017, and against Alexander in 2019.
If he runs again this year, incumbent District 9 councilor John Hilliard will face challenger LaTonya Tate, a retired probation parole officer and founder of the Alabama Justice Initiative, a group advocating for the end of mass incarceration.