Gov. Kay Ivey Announces 'Safer Apart' Order As Mask Mandate Ends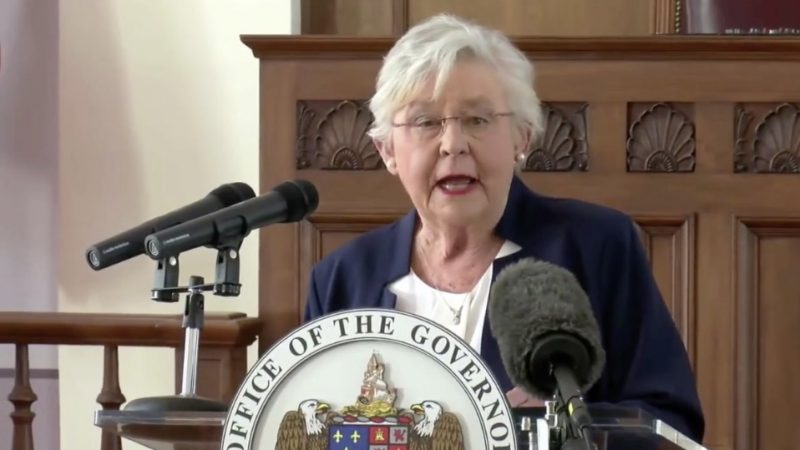 Alabama is set to transition to a "Safer Apart" order until 5 p.m. on May 5, replacing the statewide mask order that's been in place since last July.
"We are still under a public health order, but it is greatly slimmed down due to everyone doing their part to practice social distancing, wearing a mask and getting a vaccine," Ivey said at a press conference Wednesday.
Ivey's "Safer Apart" order is the third phase of Alabama's COVID-19 pandemic health order.
The announcement comes days before the statewide mask mandate comes to an end this Friday. Last month, Ivey announced she would not renew the mask order. However, both Gov. Ivey and State Health Officer Dr. Scott Harris urged residents to continue wearing masks and social distancing once the mandate expires.
"After Friday, when there's no more government mandate, I will continue to wear my mask," Ivey said. "And I strongly urge my fellow citizens to use common sense and also practical personal responsibility."
This week, the Birmingham City Council voted 8-1 to extend a citywide mask ordinance through most of May. Montgomery also has a mask mandate in place.
Ivey said she has no jurisdiction over cities and commended businesses that require face masks for entry.
"I applaud the initiative of local people wanting to continue to encourage the mask," she said. "I'm certainly going to continue to encourage people to wear the mask whenever I'm out in a crowd."
As of Monday, the seven-day average for newly reported COVID-19 cases was 328 per day, a 92% drop from the high reached in January 2021 and the lowest average since Spring 2020.
Harris said residents should not let their guard down.
"We're so close to getting to the end of this. We still have a little ways to go and we appreciate all the hard work that's gone on so far," he said. "And we know that working together, we're going to get there soon."