'When Buses Were A-Comin': Remembering The Freedom Riders 60 Years On
Sixty years after the Freedom Riders began their journey into the South from the nation's capital, Beverly Bassett belted out her favorite freedom song outside of the Greyhound bus station in Montgomery. 
"Ain't gonna let segregation turn me around," she sang with a slight growl in her voice.
Now known as the Freedom Rides Museum, the bus station was one of the many stops the interracial group of civil rights activists made as they departed in 1961 to test the enforcement of an earlier Supreme Court ruling that made segregation illegal on interstate buses and bus stations. That event is one of many taking place across the South this month commemorating the bravery of hundreds of riders that summer.
The Freedom Rides were originally supposed to last for about two weeks, but they went on for seven months. The movement changed interstate travel for Black Americans and fortified the Civil Rights movement. Many who participated, see a throughline between those events and America's current reckoning. 
During the Freedom Rides, Bassett led demonstrations at bus stations throughout her home state of Mississippi. She rallied support among folks in her community – a mission she still embraces today as she encourages the next generation.
"You've got to understand what your past was before you know what your future is," she said. "You got to know your past."
When the Freedom Riders set out from Washington, D.C. on May 4, 1961, the group had a full itinerary that summer. They rode through Virginia, the Carolinas, and Georgia with New Orleans as a planned final destination.
They were met with more and more opposition the further South they got and the group's strategy of civil disobedience would be tested. They arrived in Alabama on May 14, Mother's Day.
"We got beaten twice that day," said Charles Person, the youngest of the Freedom Riders and author of the memoir "Buses Are a Comin'." Person will speak, along with two other Freedom Riders, at an event hosted by the City of Birmingham Saturday, May 15, at 4 p.m. It will be live streamed here.

He remembers vividly when they were met by an angry white mob at a Greyhound bus station. 
"We got beaten on the bus in Anniston, then they rode with us to Birmingham," said Person. "They taunted us all the way, called us every name you can think of and they did that for two hours." 
Person, who was 18 at the time, was chosen and trained by the Congress of Racial Equality, CORE, which practiced nonviolent protest strategies.
As Person was beaten that day, he said he felt no pain. 
"We didn't even block punches. We took their best shot," he said. "And also, if you hit the ground, they instructed us to take the fetal position, so you protect your vital organs."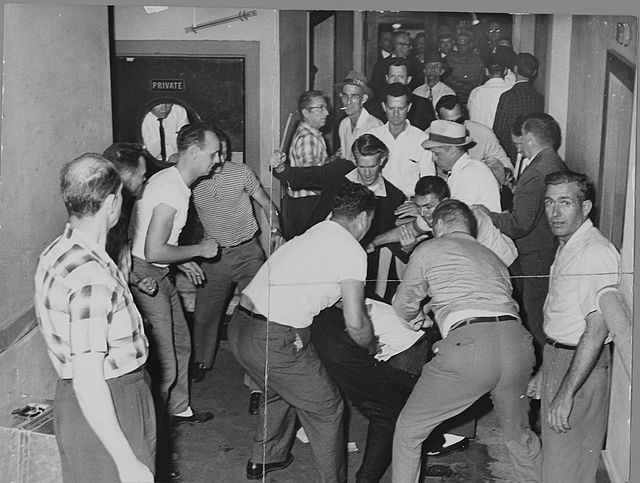 CORE sent another group of riders to continue the desegregation campaign because Person and others were beaten so badly. They were also beaten in Montgomery and again in Jackson, Miss. But as word got out about the attacks in Alabama, more and more people began to volunteer for the rides. 
"Ultimately, all throughout 1961, there were over 50 Freedom Rides and more than 450 Freedom Riders," said Kris Butcher, superintendent of the Freedom Riders National Monument in Anniston.
More groups formed in Nashville and New Orleans and those volunteers created a turning point for the rides that summer. The more riders were attacked, the more people joined the cause.
"The legacy of that is that terror and intimidation and threats only inspire those people to stand up against injustice and to stand for what's right," Butcher said.
He said the sacrifices of people like Charles Person and the late Congressman John Lewis, were more than admirable.
"So many of them are not in the history books and aren't named," he said. "They literally put their lives on the line but thank God that they did."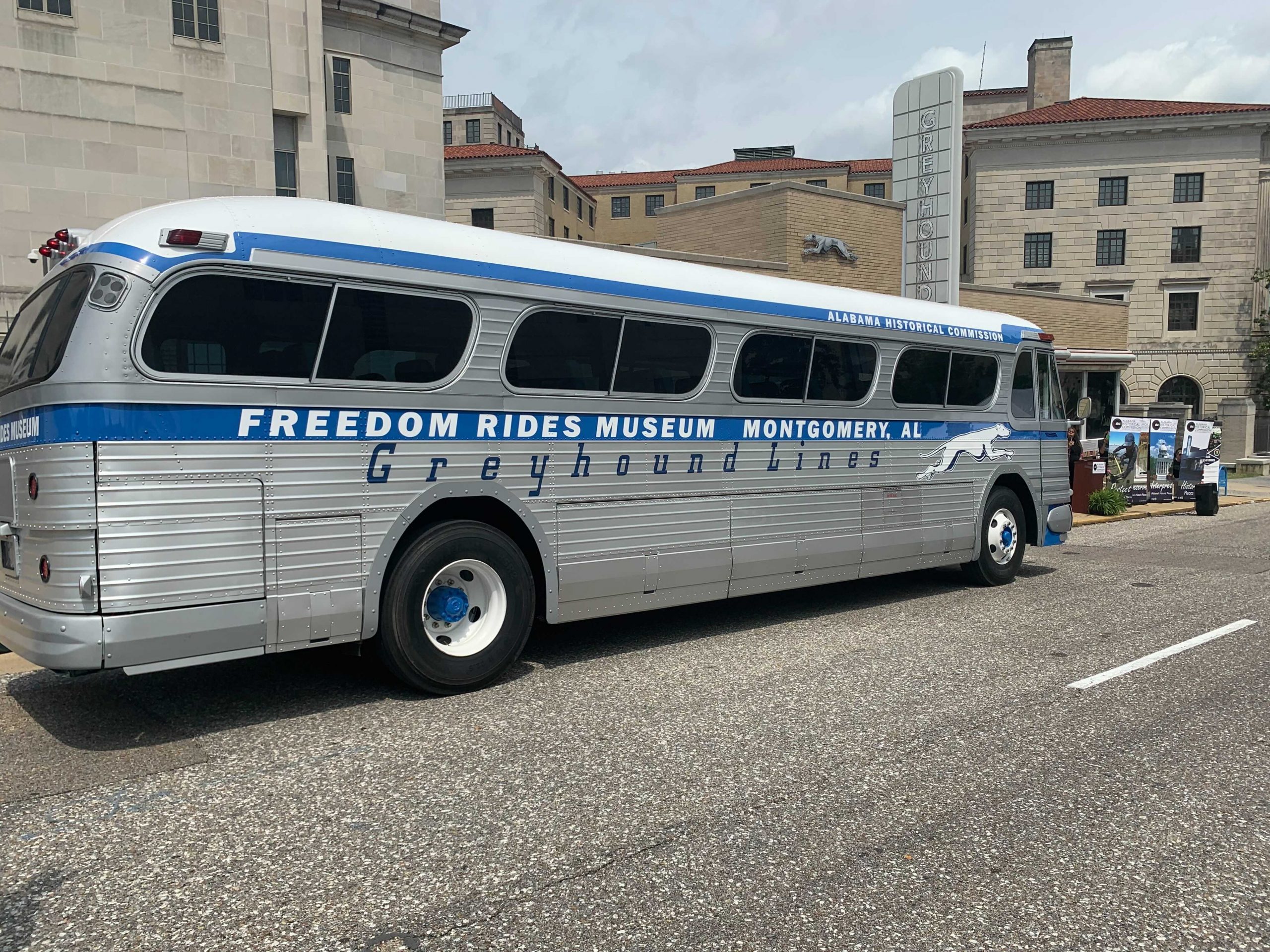 The riders inspired people like Mississippi native Beverly Bassett, who is now in her mid-70s, to get involved in the civil rights movement.
Bassett said she sees today's Black Lives Matter movement as a continuation of the same struggle.
"It ain't about just getting on the bus. It's what you are pledging to do once you make it on the bus," she said.
This story was produced by the Gulf States Newsroom, a collaboration between WBHM in Birmingham, Alabama, Mississippi Public Broadcasting, WWNO in New Orleans and NPR.