Birmingham Promise gets a $1.8 million grant to boost students' careers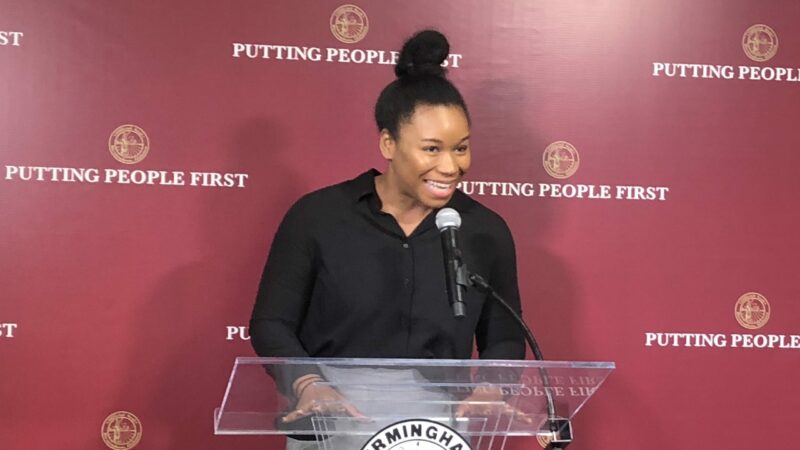 Birmingham Promise, a college scholarship and apprenticeship program launched by Mayor Randall Woodfin, received a financial boost of $1.8 million this week.
Bloomberg Philanthropies awarded the organization a grant specifically to support internships and apprenticeships for Birmingham City Schools seniors. Outgoing executive director Rachel Harmon said those experiences will put students on a solid path.
"It's going to allow us to directly invest in young people's career trajectories," Harmon said. "It's going to allow us to help them create prosperous careers and futures and be a part of that journey. And we're so excited to do that with more students across our city."
The grant will fund a total of 450 apprenticeships over the next three years and is a part of a $25 million investment from Bloomberg Philanthropies for educational programs in at least 10 other cities. Birmingham students can get paid internships in industries such as finance and insurance, healthcare and life science, energy and engineering and digital technology.
"Our goal is to ensure that all of our scholars, all of our graduates, are college and career ready," said Birmingham City Schools Superintendent Mark Sullivan. "And this helps. This is a vehicle that helps our students have a pathway for career successes. There is no other school district in the state of Alabama that has a program like this."
Since 2020, Birmingham Promise has helped to promote economic mobility for students through scholarships and opportunities after graduation through partnerships with local businesses and investors.
Mayor Woodfin said he hopes the initiative continues to grow.
"This program, in my opinion, has the capability to be a model for any American city for how they should engage their young people and offer opportunity," Woodfin said.
Recently, executive director Harmon announced she would be leaving the program to attend law school. The program is currently partnering with local stakeholders to search for her replacement.
Kyra Miles is a Report for America Corps Member reporting on education for WBHM.