Beer And Wine Delivered To Your Door? It Will Happen Soon In Alabama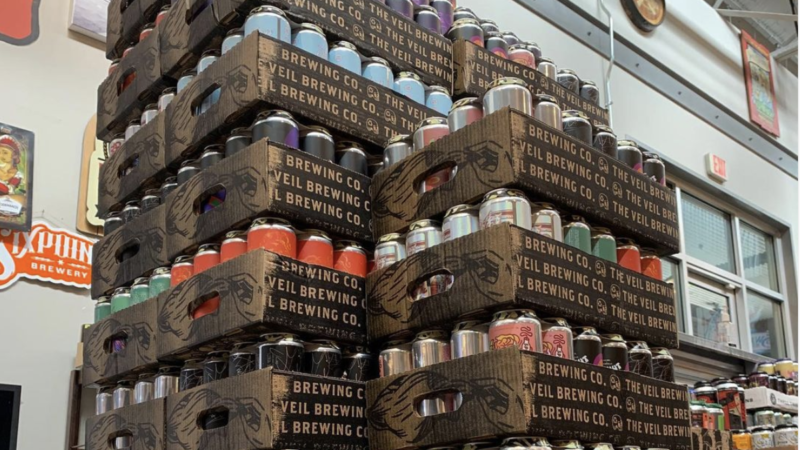 Beginning October 1, Alabama residents can get alcohol delivered straight to their front doors, thanks to a new law passed this year. The alcohol home delivery law allows wine, beer and spirits to be ordered and delivered directly to customers. But there's some red tape.
The customer's driver's license has to be scanned upon delivery, making sure that sales are not made to minors. Plus the law only permits alcohol delivery from qualified in-state retailers, restaurants and manufacturers.
"Frankly, we did not want out-of-state retailers competing with in-state retailers," said Mac Gipson, administrator of the Alabama Alcoholic Beverage Control Board.
Customers will also have a limit on the amount of alcoholic beverages they can order in a 24-hour window.
Gipson said there's been some confusion around the alcohol delivery bill because it is not the only law of its kind that was passed this year. At least 39 alcohol-related bills were introduced during this year's legislative session.
"I think we actually had some good laws this last session that protect our state, that keep us safe, but also allows us to participate in direct shipment programs like all the other states," said Rep. Terri Collins.
Alabama Gov. Kay Ivey signed Collins' wine shipment bill into law as well. That bill allows direct shipments from wineries to consumers.
She said, as a society, people are leaning more towards convenience and they are willing to pay for it.
"Direct delivery and direct shipments are part of just wanting to be able to participate in those convenience services," she said.
Kraig Torres, founder of Hop City Beer and Wine in Birmingham, said Alabama has slowly loosened its alcohol laws.
For months, Torres and his staff have been exploring ways to capitalize on the state's newest alcohol law, which allows delivery within a 75 mile radius of the retailer.
"You wouldn't drive 30 or 40 minutes to go get your beer or wine," he said. "But now, I do believe that our clientele, the range at which people can visit us, effectively expands."
Hop City has four locations in Georgia. Torres said they've already started delivery there, after that state changed its laws last year. Now the store is promoting delivery in Alabama, including a new wine club.
Though the alcohol home delivery law goes into effect October 1, delivery won't begin on that day. Gipson, with the ABC Board, said delivery licenses have been delayed and training with proper ID scanners are still underway for participating businesses and third party contractors.
"We are doing our best to have licenses ready to issue on October 1st for anyone who has applied, but we cannot promise it."
Editor's Note: Hop City is a program sponsor on WBHM. But our news and business departments operate separately.