'Star-Spangled Banner', Car-Smoking Bills Pass Committee in First Week of Legislative Session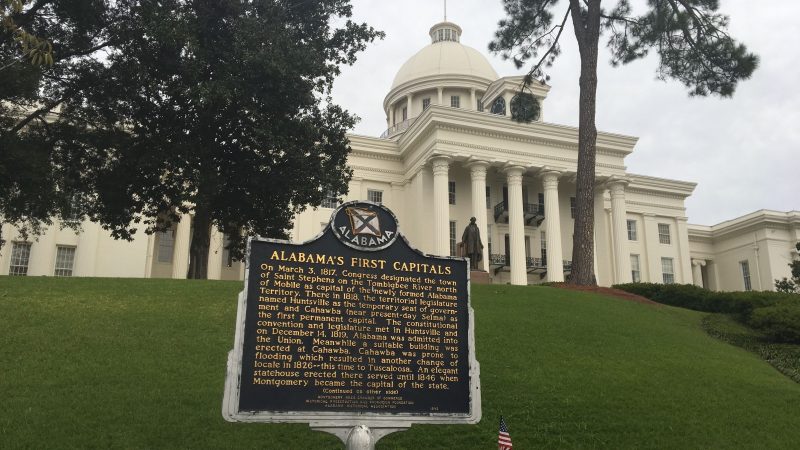 State lawmakers jumped right into the 2020 legislative session considering a variety of bills on their return to Montgomery. Don Dailey, host of Alabama Public Television's Capitol Journal, gives us a breakdown.
"Star-Spangled Banner" Bill
A Senate committee passed a bill that would require local school boards to play "The Star-Spangled Banner" at schools at least once a week and during school-sanctioned athletic events. Sen. Gerald Allen of Tuscaloosa sponsored the measure.
"In bringing this bill this year, he says he wants to renew a sense of patriotism among our state schoolchildren," Dailey says. The bill likely moves to the Senate next week.
Smoking in Cars with Minors Present 
Rep. Rolanda Hollis of Birmingham introduced a similar bill last year.
"She says she's not infringing on people's right to smoke," Dailey says. People can smoke all they want, she told lawmakers in committee. "But what she wants to clamp down on is the smoking in cars where children 14 and under are present. She says it's all about the children's health and safety."
This full House of Representatives will likely consider this bill next week.
Lawmakers Agree with Gov. Kay Ivey's Priorities — Mostly
In her State of the State address earlier this week, Ivey outlined her legislative agenda. She wants to focus on improving the state's overcrowded prisons, expand rural health care and mental health care, and study the potential benefits of a lottery, among other things. For the most part, Dailey says, lawmakers share the governor's priorities.
"We heard Senate President Pro Tem Del Marsh say this week that he expects a package of bills on prison reform that will probably be the focus of a special week dedicated just to them," Dailey says. He expects that week to come after the legislative spring break.
"Where rural health care is concerned, where mental health care expansion is concerned, I'm hearing from a lot of lawmakers that they want to make both things a top priority this year," Dailey says.
Ivey's planned study group on the lottery and gaming is getting mixed reviews so far. Some lawmakers, particularly those that have bingo operations in their districts, support it.
"They want to make sure those interests are protected," Dailey says.
But Rep. Steve Clouse of Ozark, who is sponsoring a new lottery bill this year, says the study group should focus on gaming and related local legislation instead of a lottery. Clouse is reportedly in talks with the governor and maintains that the lottery has already been vetted.
More Resistance to Medicaid Expansion
Expanding Medicaid has been touted by many groups as key to the survival of rural hospitals, which have struggled in Alabama for years. But Republican state lawmakers haven't budged in their refusal to consider Medicaid coverage expansion.
"Democrats continue to make it a priority," Dailey says. "The governor, of course, alluded to the fact she'd like to work on improving rural health care services in her State of the State this week."
Ivey proposed an expansion of primary care facilities in rural areas, but expanding Medicaid remains a nonstarter among the GOP.
Other Bills to Watch
Sen. Andrew Jones of Centre plans to introduce a bill that would eliminate the state sales tax on groceries. He says it would be revenue-neutral; it wouldn't affect revenue to the Education Trust Fund budget and would be offset by capping the federal income tax deduction for Alabamians. This isn't the first time the issue has come up in Alabama. In 2017, former Gov. Robert Bentley created a task force to study the issue.
He's also proposed legislation that would do away with the office of state auditor.
"He says we could save the money that goes into that budget, he says to the tune of about $700,000 a year and that the auditor's responsibilities could be folded into the Alabama Department of Public Examiners," Dailey says.
It's not an affront to State Auditor Jim Zeigler.
"He says Zeigler's done a great job," Dailey says.
If his legislation passes, it would be a constitutional amendment that would ultimately be decided by the people and not go into effect until Zeigler leaves office.