Medical Marijuana, Transgender Athlete Bills Pass Committee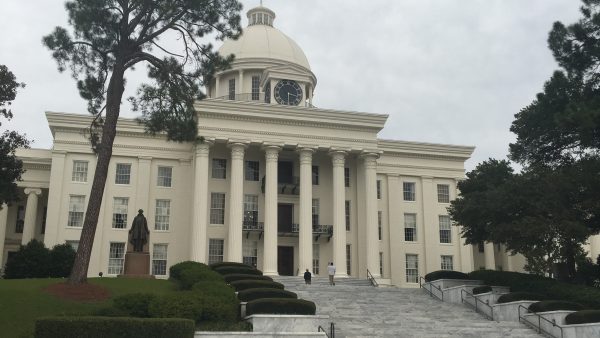 A bill to allow medical marijuana in Alabama picked up steam in the Alabama Legislature. This week, a Senate committee overwhelmingly approved it. The bill now advances to the full Senate. If it passes there, it wouldn't be the first time. Last year, state senators approved a version of the medical marijuana bill, but it ultimately died in the House. Don Dailey, host of Alabama Public Television's Capitol Journal, gave us an update on this year's measure.
The Senate Judiciary Committee voted 8-1 for the bill, moving it to the Senate floor for consideration.
Republican Sen. Tim Melson, the bill's sponsor, has been prepared for a challenge from the start, Dailey says.  The bill would allow the use of medical marijuana for 15 conditions including cancer, anxiety and sleep disorders. It would require a physician certify that the person has a qualified medical condition. Cannabis products would be sold at one of 34 licensed dispensaries. Marijuana can come in forms such as pills, gummy cubes, oils, skin patches, gels and creams, according to the bill, but not in smoking or vaping products.
Advocates shared their experiences, citing medical marijuana's therapeutic benefits. But law enforcement groups and others oppose the measure. Alabama Attorney General Steve Marshall expressed his opposition in a letter to lawmakers that noted marijuana remains illegal under federal law. Others worry about the potential for abuse, seeing it as a gateway to recreational marijuana.
This bill differs from other versions in that medical cannabis doesn't have to be a last resort. Earlier versions of the measure required that patients try traditional therapies first. That extra latitude has been a point of concern for lawmakers as well as for some members of the commission formed to study medical marijuana last year, Dailey says.
Transgender Athlete Bill
This bill would require transgender students to play sports under their "gender assignment at birth" as opposed to how they identify. It was approved Wednesday by a state House committee.
Republican Rep. Chris Pringle sponsored the bill, which is called the Gender is Real Legislative Act, or GIRL Act. It passed committee by a vote of 8-4. It moves to the full House. The measure would ban K-12 schools from allowing trans athletes to compete under their gender identity. Students instead would be required to compete under the gender listed on their birth certificate.
Republican lawmakers in more than a dozen states have been pushing bills that focus on transgender youth.
Opponents have been vocal in Alabama, saying it is purely discriminatory, Dailey says. They contend that science does not back up Pringle's argument "that a certain level of testosterone, for instance, in transgender athletes might give them an advantage over others" Dailey says. Pringle says the bill is about fairness in athletic competition.
Revoking Bond for Violent Felons
The House Judiciary Committee approved a bill this week that would allow judges to hold people accused of committing violent Class A felonies without bail. This stems from the case of Aniah Blanchard, the 19-year-old from Homewood who was killed after she was kidnapped from a convenience store in Auburn in October. Blanchard was a student at Southern Union Community College. Ibraheem Yazeed, accused of killing Blanchard, was free on $295,000 bond at the time of Blanchard's disappearance on charges of kidnapping, attempted murder, and other charges in connection with an attack on two men in a Montgomery hotel last year.
"Aniah Blanchard's mother has been very vocal on this issue. She has been at every committee meeting at the Statehouse so far," Dailey says. "She has said that she feels that if this law had been in place before her daughter was killed that her daughter might still be with us today."