Hundreds Gather In Birmingham To Celebrate Juneteenth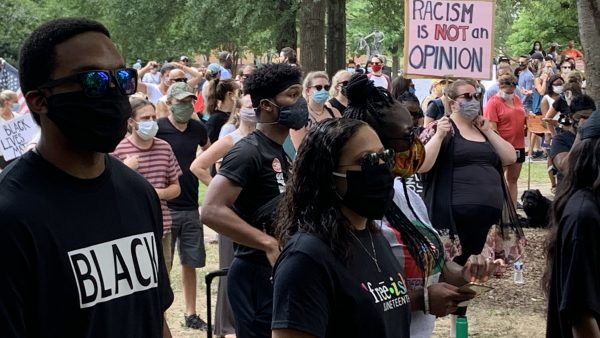 Hundreds of people gathered at Birmingham's Kelly Ingram Park on Friday to commemorate Juneteenth, a celebration of the end of slavery.
Onoyemi Williams is with the group Alabama Rally Against Injustice. She said after weeks of protests and demonstrations, today is a celebration of Black lives.
"Because when you're at war, you must take the time for self care and celebration," she said. "We're celebrating where we're at so we can prepare for where we have to go."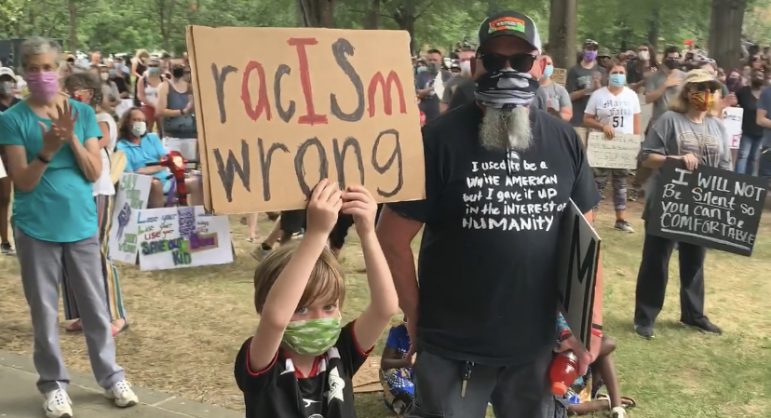 Several speakers addressed the crowd, including Celestine Hood who marched with Martin Luther King Jr. in 1963. Hood mentioned the police killing of George Floyd in Minneapolis, noting that today's racial climate mirrors what Blacks faced in the 1960s.
"But you young people, you got tear gassed, you got rubber bullets, it's the same fight," she said. "We cannot give up."
Celestine Hood marched in Birmingham with Dr. King in 1963. She's still fired up to fight for equality. She tells the crowd "it's the same fight." pic.twitter.com/fIxEPX7dXg

— Janae Pierre (@missjanaepierre) June 19, 2020
The group continued the Juneteenth celebration with a march from Kelly Ingram Park to Railroad Park to view the new "Black Lives Matter" street mural.
Other celebrations included a march led by the Birmingham City Council and a local group of clergy from downtown's Linn Park to Kelly Ingram Park.  In Montgomery, the coronavirus pandemic is forcing what would normally be a street festival around the Rosa Parks Museum to go mostly online. The museum posted music, dramatic readings and other performance videos on social media.
The Birmingham Civil Rights Institute will also host a virtual Juneteenth celebration Friday night, honoring Birmingham native Angela Davis. In 2018, BRCI announced it was awarding Davis the Fred L. Shuttlesworth Award for her work as a human rights activist.  Under pressure from donors and others, in January 2019 BCRI rescinded the award, a widely criticized move that resulted in several board members resigning and the institute reinstating the award.
Juneteenth recognizes the day in 1865 when a group of enslaved people in Galveston, Texas finally learned that they were free from slavery. It was more than two years after President Abraham Lincoln signed the Emancipation Proclamation.