Crews Remove 115-Year-Old Birmingham Confederate Monument
A day after unrest turned protests violent in downtown Birmingham, most of a Confederate monument was removed piece by piece Monday night. Removal of the monument in Birmingham's Linn Park was a rallying cry for demonstrators Monday. Workers loaded the 115-year-old Confederate Sailors and Soldiers monument onto a flatbed truck.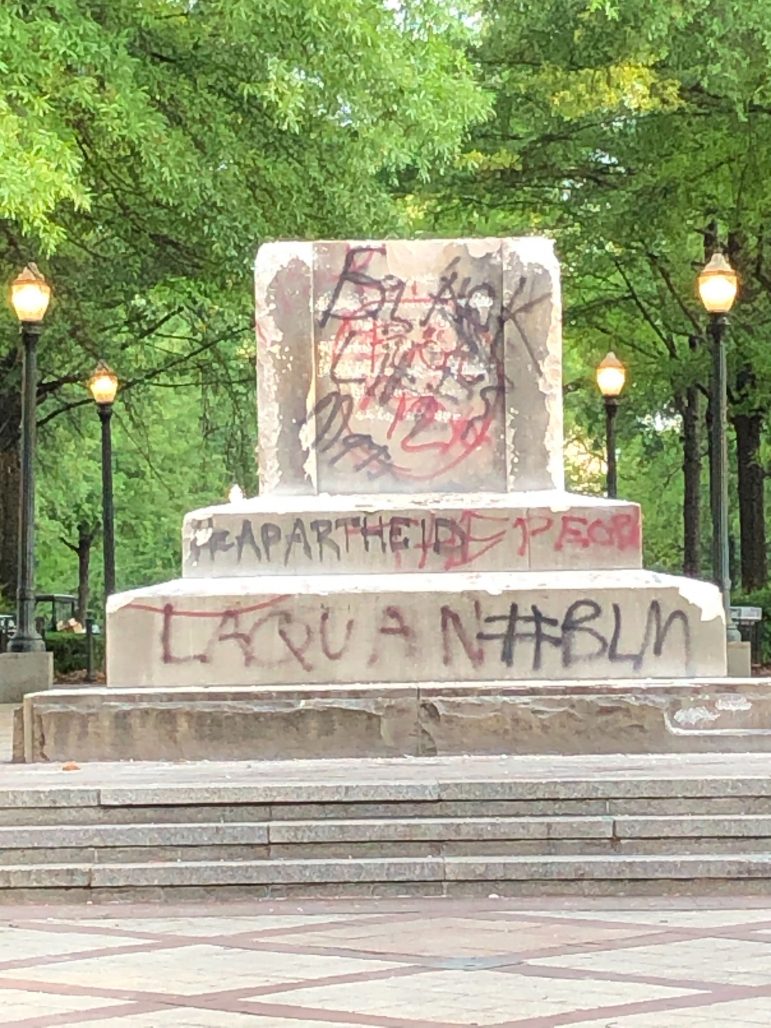 Crews disassembled the obelisk through the night before pausing work early Tuesday morning. Mayor Randall Woodfin assured demonstrators Sunday night he would remove the monument by Tuesday. State law offers protection for historical monuments, and state Attorney General Steve Marshall vowed to sue the city over its removal.
"The Alabama Monuments Preservation Act provides a singular avenue for enforcement — the filing of a civil complaint in pursuit of a fine, which the Alabama Supreme Court has determined to be a one-time assessment of $25,000.  The Act authorizes no additional relief," Marshall said in a statement Monday. "Should the City of Birmingham proceed with the removal of the monument in question, based upon multiple conversations I have had today, city leaders understand I will perform the duties assigned to me by the Act to pursue a new civil complaint against the City."
Earlier in the day, civil rights leaders called for the monument's removal. Jefferson County Commissioner Sheila Tyson said it represented hundreds of years of torment for African Americans.
"It used to be a sore. It's cancer. It's eating away at the community," Tyson said. "We cannot grow, we cannot expand with this monster wings over us, choking us, and it's got to leave."
Bishop Calvin Woods of the Birmingham chapter of the Southern Christian Leadership Conference urged protesters to find solace in faith. He called on white people, particularly white faith leaders, to speak out against injustices toward African Americans.
William Barnes, president and CEO of the Birmingham Urban League, called for the monument's immediate removal.
"With the recent death of many of those across this nation, we say enough is enough," he said. "We are done dying and we're done being reminded. We're done being reminded of the atrocities against African Americans."
A GoFundMe page was established to help pay the city's removal fines. Just before midnight Monday it raised more than $51,000.
Streets around Linn Park were blocked off during the monument's removal. The city established a curfew beginning Monday night to last indefinitely.