City Leaders Approve Budget Despite Concerns About Library System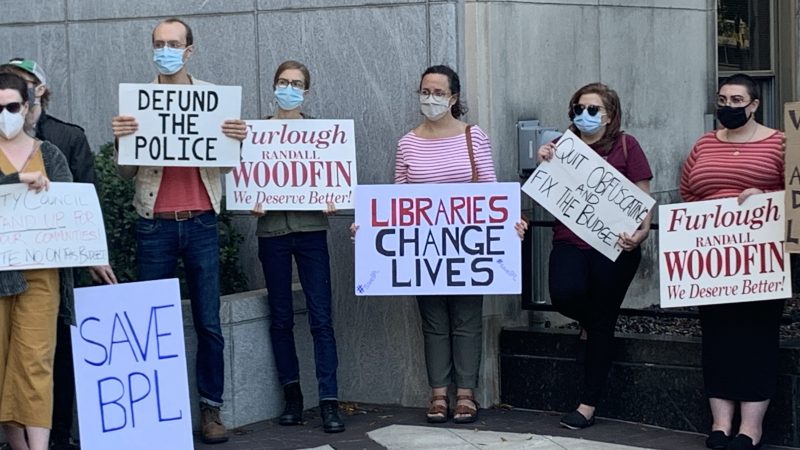 Protesters who have been fighting to save Birmingham's public libraries say they feel ignored by city officials. Dozens of demonstrators gathered outside city hall Tuesday night, just hours before council members approved Mayor Randall Woodfin's proposed city budget for 2021. The budget includes nearly 250 furloughs, with more than half coming from the city's library system.
The demonstrators called for city leaders to "fund books, not bullets."
"We are spending $11.2 million more on our police department while cutting almost that, if not more, from the Birmingham Public Library system," said Jamie Foster, a member of People's Budget Birmingham.
Woodfin said cuts to the library are necessary to make up a $63 million shortfall due to the coronavirus pandemic. During a budget work session prior to the council meeting, City Councilor Steven Hoyt voiced his frustration .
"I know propaganda when I see it," Hoyt said. "Because if, in fact, you're going down the road of temporary then why so many layoffs?"
The city council passed the $412 million dollar budget with language that calls for furloughing more than 150 library employees. Foster said that hurts the poor, as well as young people because librarians offer an essential service to the community.
"They help as job counselors and tutors," he said. "They provide a direct service, not only catalogs and archives. It provides so many resources, not just for those who are disenfranchised, but for cultural memory here in Birmingham."
Librarian Alice Speake, of the Irondale Public Library, said library closures in Birmingham affect the entire Jefferson County Library Cooperative.
"There's going to be a whole surge of people from other libraries coming into Irondale," Speake said. "All I can think about is what are the logistics going to be for when all these other patrons have to move from their libraries to a new one."
The Birmingham Public Library's downtown location has reopened to the public, but city officials say that is the only location open at this time. A few others will continue to offer curbside service.