Birmingham Council OKs Incentives For Project At Old Carraway Hospital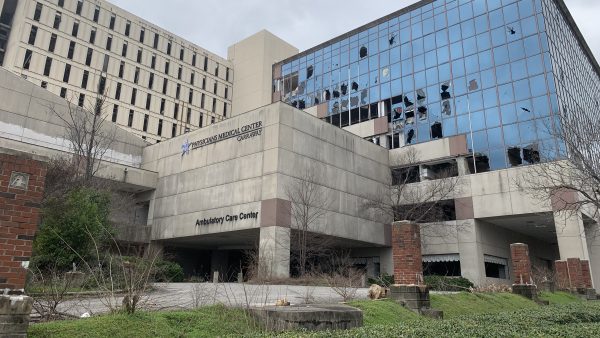 The Birmingham City Council approved an economic incentives package for the long-awaited redevelopment of the former Carraway Hospital property. Northside Redevelopment, the company overseeing the project, will receive an aggregate of $13.2 million in incentives, the council decided Tuesday.
Progress on Northside Redevelopment's Carraway Hospital project resumed this fall after being stalled earlier this year due to the COVID-19 pandemic. Last month, the council approved rezoning of the former hospital, which has been vacant since 2008, and several adjacent properties.
Northside Redevelopment plans to replace the hospital campus with a mixed-use development that will include dining, retail, residential, office and entertainment spaces. The project has received support from the nearby Druid Hills and Norwood neighborhoods; last month, residents told the City Council that they had "been waiting a long time to see something positive return to the Carraway site."
The estimated cost of the redevelopment is $340 million. According to the agreement approved Tuesday, the city will provide Northside Redevelopment with an initial cash incentive of $4.1 million. Up to $9,110,144 in further incentives will be based on tax revenue generated by the project in the future.
The project is expected to be a shot in the arm for the north Birmingham area; it will, at the very least, do away with the current dilapidated structure, which Councilor Valerie Abbott likened to "a third-world country that's having a civil war."
Neighborhood residents told the council last month they were hopeful the development would provide new grocery and dining options.
Construction on the project is expected to begin next year.