Comedian Roy Wood Jr. Talks Alabama Bicentennial and the State's Reputation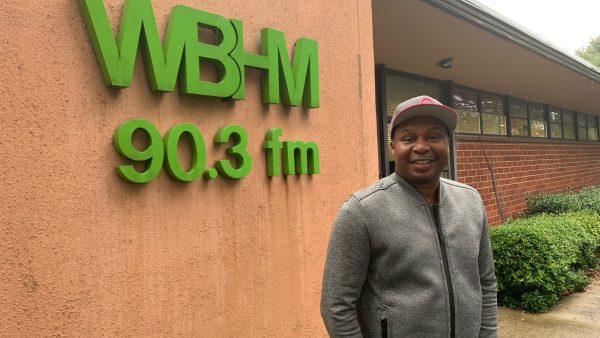 On December 14, 1819, Alabama became the nation's 22nd state. The grand finale of Alabama's Bicentennial commemoration is this weekend in Montgomery. There will be concerts and parades and appearances from the state's more notable residents, including Birmingham native and comedian Roy Wood Jr. The Daily Show Correspondent is excited about the state's 200th birthday, but he says sometimes Alabama gets a bad rap on the national stage. He says his peers in show business respect the pride he has for his home state, but they can't understand it.
"The look of doubt and sincere confusion on their face tells me everything of what they perceive Alabama to be," Wood says. 
Wood says the state isn't what it used to be. He credits cities like Birmingham, Mobile and Huntsville for Alabama's growth. But, he says, the state still has an image problem. 
"The way I try to explain Alabama to people is like, listen man, Alabama's that cousin that used to be crazy and he's trying to get his life together," he says. "You got to work with him, at least he's trying."
Wood says the state has come a long way and he's proud to call Alabama home. He says the nation will have a better take on the state after the release of his upcoming Comedy Central show "Jefferson County Probation," which will be filmed in Birmingham. The show follows the career of a local probation officer and former criminals. He says producing the show in his hometown is just one way he hopes to change people's perception.  
"If there is a way to chip through on that at all, just a smidge, then I've contributed positively to the rehabilitation of the reputation of my home state," Wood says. 
Other notable Alabamians taking part in this weekend's bicentennial celebration include four-time Grammy winner John Paul White of Florence, American Idol winner Taylor Hicks of Birmingham and Rock & Roll Hall of Fame inductee Martha Reeves of Eufaula. 
A list of bicentennial events can be found online.