'Were you scared?': Birmingham family talks about civil rights then and now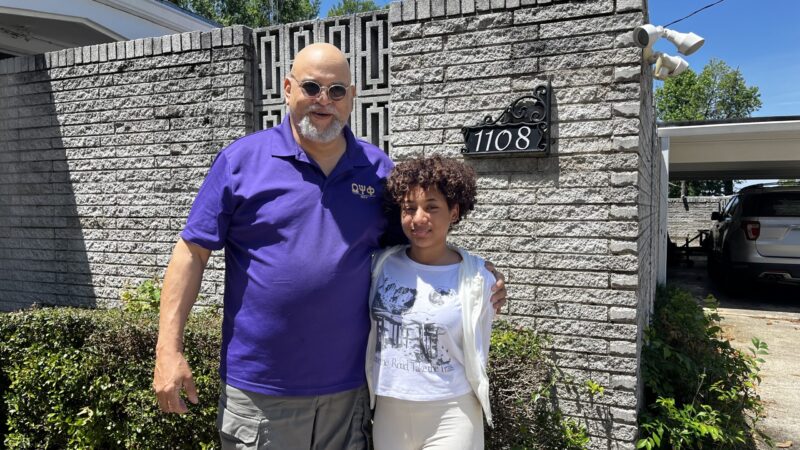 For some, this month's 60th anniversary of the Birmingham Children's Crusade is history. For others, it's their own experience. Jeff Drew was 7 years old when he first met Martin Luther King Jr. Drew's family hosted King in their house and Drew followed King during the Civil Rights Movement, including by participating in the Children's Crusade. He's now 71 years old and said he wants to share his history with anyone who will listen.
His granddaughter, Sidnee King, is 14 years old and sees a different set of problems for her generation: school shootings, climate change, culture wars.
The two sat down in Drew's home in Birmingham to talk about civil rights then and now.
This interview has been edited for brevity and clarity.
JEFF DREW: What do you think about the civil rights movement, Sidnee?
SIDNEE KING: I've heard a lot about it, and what I mainly know is about the Children's Crusade. We learned about the Children's March, but it was a really short lesson and I feel like it was toned down a bit from what it was really like .
DREW: That's true. The children played a large role in the movement because we could not get adults to have to leave their jobs and come to the demonstrations. So Dr. King was effective in getting students and children to come and make the numbers up for the demonstrations. So without children, the movement would not have been possible.
KING: What were you thinking like before you started — before you went into the movement? Like, were you scared or were you nervous about how people would see you?
DREW: Yes, I was. Indeed I was. I was only seven years old when I met Dr. King, and I didn't know what a movement was. I didn't know what was going on, because it seemed to be an all-adult thing. When I finally realized how important equal rights was, I was scared to death. My friends and I would stay up with our fathers overnight and watch for the Ku Klux Klan to throw Molotov cocktails and to come and shoot in our houses. We bonded together with our parents so much so that we wanted to be a part of the resistance.
KING: Did you know back then that what you were doing was going to change history?
DREW: Not really. Because we were met with so much resistance. There was so many people, so many white people, that hated us. So we didn't know that we were going to change history at that time. But we have faith and we had courage and we had togetherness.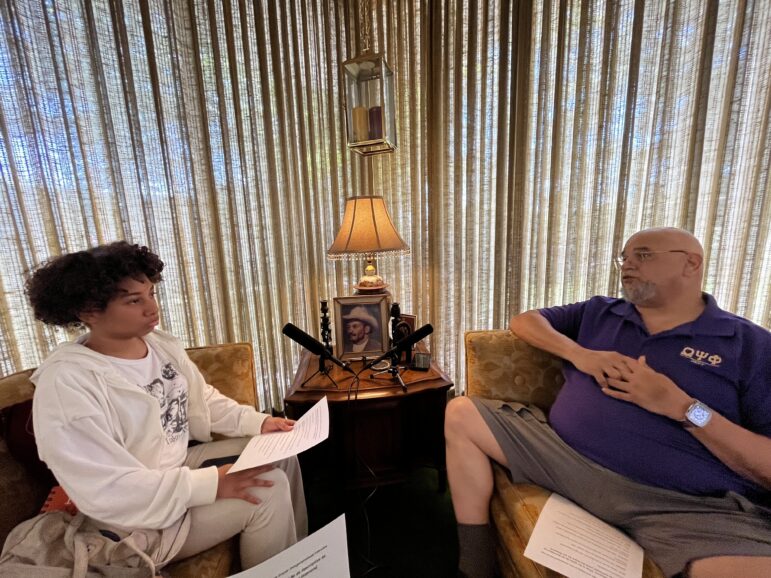 Tell me what it's like to be a teenager in 2023?
KING: My generation is much more accepting of one another, despite their differences compared to yours and how they treated people my age. However, in my generation, people still see color as a way to define someone.
DREW: That's right. You want them to see the human being.The Civil Rights Movement was a human movement. So what issues are important to you now?
KING: School shootings. Because in my school they do a suspicious person lockdown drill. And the school requires that we don't use our cell phones and keep them in our lockers. Therefore if an active shooter was ever present, I couldn't reach my mom.
DREW: School shootings. In my lifetime that was an unimaginable activity that might happen. And I think the school shootings is evidence that we are not embracing the fabric in our country. Do you think that you can fight for what you believe in?
KING: Yes.
DREW: How do you do that?
KING: By expressing myself and my opinions to other people. Because not a lot of people really pay attention to it unless it personally impacts them in their lives. It's important that even if they only make a small difference, people don't forget their history and the issues that they face.
DREW: I think we should embrace our histories. In my lifetime, them that don't know their history are apt to repeat it. For Black America to repeat its history, it would mean to re-enslave ourselves. I think that history should be taught and history should be respected.
KING: What do you think I can learn from you?
DREW: From me? Gosh, I don't know. I hope that you can learn from me the compassion that I have for all human beings and most importantly to pass on the message of equality and dignity to everyone that I can talk to. So for me, it gives me great pleasure to talk to you and give you the same power to talk to your friends and the people that you meet through your life and tell and tell them that you learned this from your granddaddy.
What do you think I can learn from you Sid?
KING:To have more faith in my generation and to have more acceptance and individuality. And don't devalue or ignore younger generations' opinions because most people don't think we know what we're talking [about].
DREW: You are the future and I do not downplay or disregard your generation at all because it is your generation that will take on the optimism for the future.
This conversation was produced by WBHM's Kyra Miles. Miles is a Report for America corps member covering education for WBHM.