Red Mountain Cut features time capsule of Alabama's robust geologic history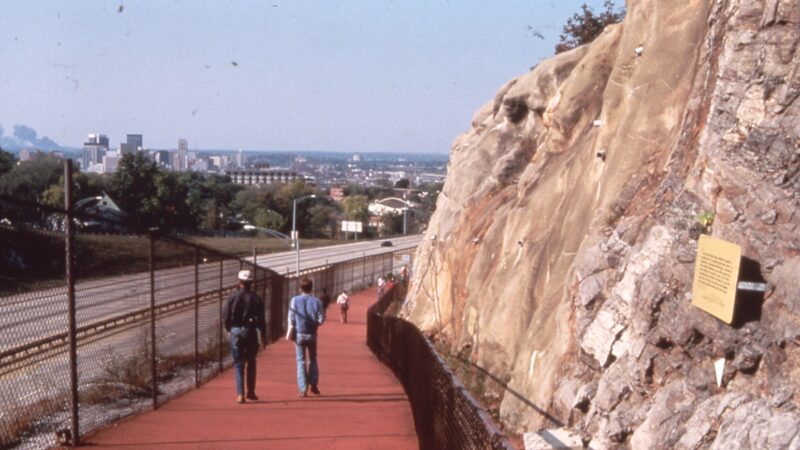 This story is part of a monthly series called Outdoor Connections, which features stories that explore the biodiversity of Alabama and how we depend on it.
On a cold, rainy Saturday, Prescott Atkinson unlocks an old chain-link fence behind a grassy lot high above the Red Mountain Expressway. Wearing an emergency vest and hard hat, he carefully leads the way down a steep ramp and gazes across the highway at the west face of the Red Mountain Cut.
"It's one of the most spectacular cuts through this geologic series of any place in North America," said Atkinson, a physician and vice president of the Alabama Paleontological Society.
Recognized as a national natural landmark, the Red Mountain Cut documents more than a hundred million years of Alabama's geologic history and was once a regular location for field trips and research expeditions. Now, local groups like Atkinson's hope to restore the site to its former glory.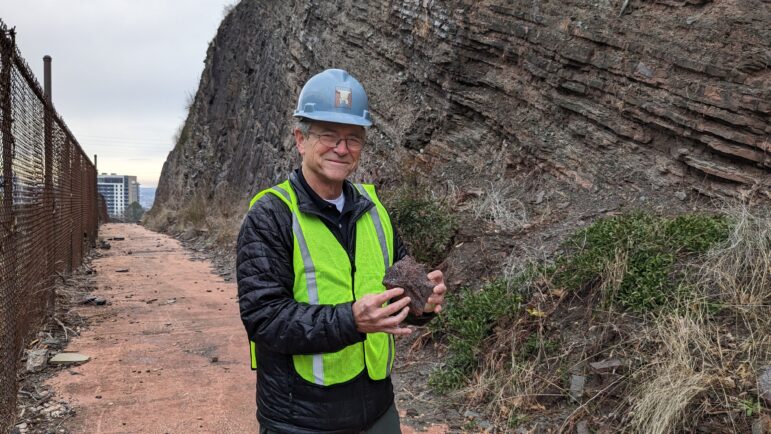 Roughly a quarter mile long, the cut was created in the 1960s, when transportation officials blasted through Red Mountain to connect Birmingham's downtown with the city of Homewood.
The rocks, which formed between approximately 350 and 500 million years ago, would have likely been covered up with a type of concrete known as gunite, but local geologists rallied to keep the area exposed. The site became an educational centerpiece for studying Alabama's geologic history.
Along the mountain's ridge, the city constructed the Red Mountain Museum in the 1970s, along with an interpretive walkway.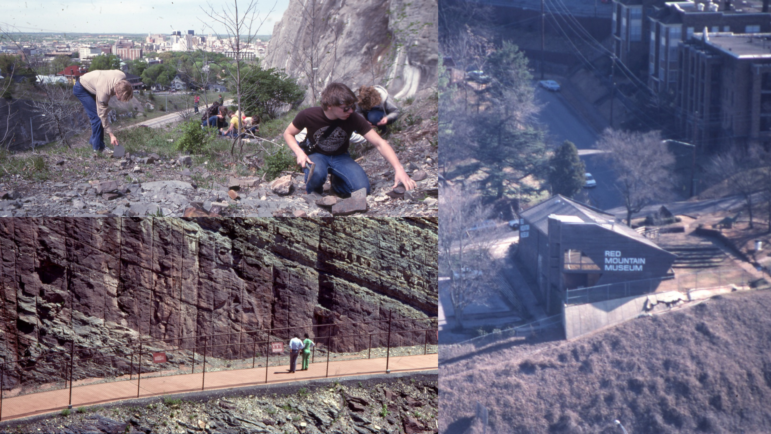 People used to visit the museum to see fossil exhibits collected from the cut and from across Alabama. They'd walk along the path to study the rock layers up close.
"But it's now pretty much fallen into pretty serious disrepair," Atkinson said.
Today, the path is littered with rocks and the fence is falling apart. The museum, which closed in the 1990s, is an empty lot.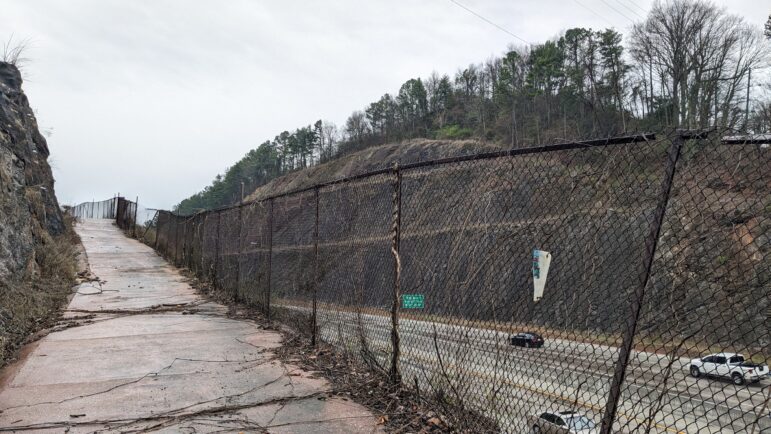 But the location's robust fossil record lives on at the McWane Science Center.
"The old Red Mountain Museum had this tremendous collection," said Jun Ebersole, McWane's director of collections. "That museum never really closed. It just merged with us."
He said the museum displayed a wide range of fossils, including a unique dinosaur found in Montgomery, a big swimming lizard unearthed in Greene County and a giant ground sloth dug up in a cave in north Alabama.
"The paleontology in Alabama and the geology in Alabama is immense," Ebersole said. "We are arguably the number one state in the U.S. for fossil diversity. So they tried to highlight that."
The fossils found in the Red Mountain Cut itself are mostly small marine invertebrates, like Brachiopods, which are similar to clams, as well as a trilobite named after Birmingham.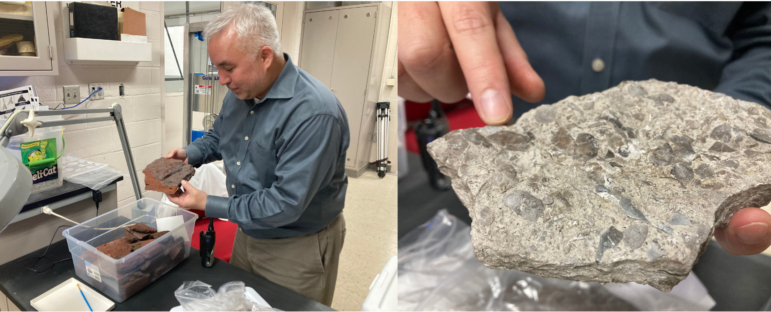 Ebersole said there aren't any big fossils in the Red Mountain cut, because nothing big was around 500 million years ago.
"So no mosasaurus, no sabercats, no dinosaurs, none of that. You won't even find anything that has a backbone there," Ebersole said.
What the cut may lack in fossil size, it makes up for in its layered history.
"The most amazing thing is to look and think about how these rocks, they're all tilted towards the sky," Atkinson said.
The exposed rock layers slant upwards as a result of a continental collision roughly 300 million years ago, when Africa collided with North America and caused the earth to buckle up and bend.
The location also contains a key ingredient of Birmingham's more recent past.
"One of the important things is the beautiful view of the iron seams in the Red Mountain formation," Atkinson said. "Birmingham wouldn't be here if it wasn't for that formation."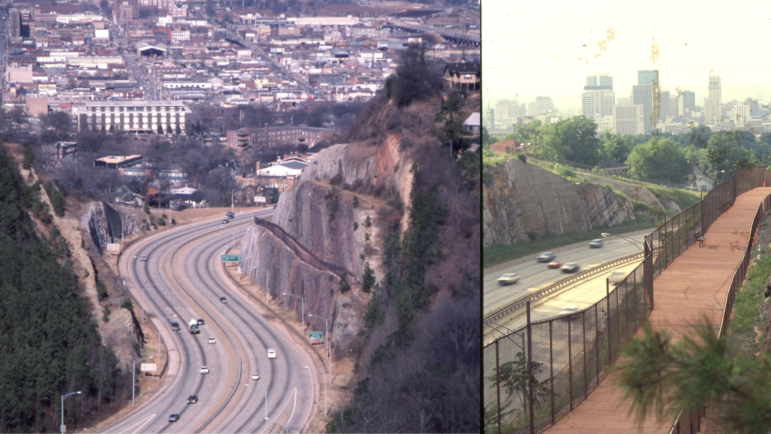 Driving along the Red Mountain Expressway today, the cut and the walkway are more visible than they've been in decades, thanks to a cleanup effort financed by a local non-profit last year. Atkinson and others now want to see the whole area restored for public use.
"A lot of people are hoping that this can be renovated and a new walkway of some type can be constructed to run through here," Atkinson said.
The idea is that while en route from Birmingham to Homewood, residents could pass through roughly 150 million years of geologic history.
Do you have an idea worth featuring as part of our Outdoor Connections series? Email maryscott@wbhm.org.