MLB to stage Negro Leagues tribute game at Rickwood Field next June honoring Willie Mays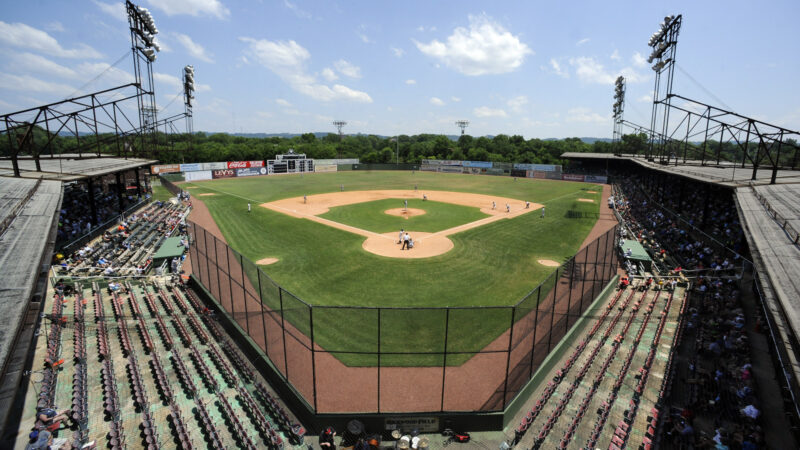 NEW YORK (AP) — Major League Baseball will stage a Negro Leagues tribute game at Rickwood Field in Birmingham, Alabama, on June 20, 2024, between the San Francisco Giants and the St. Louis Cardinals.
The 10,800-seat stadium, opened in 1910, is the oldest professional ballpark in the U.S. and a National Historic Site. The stadium was home to the Birmingham Black Barons from 1924-60.
The game will honor Hall of Famer Willie Mays, a Birmingham native who began his professional career with the team in 1948.
MLB said Tuesday it is staging the game around the Juneteenth holiday, which commemorates the emancipation of enslaved African Americans in Texas in 1865. There also will be a Double-A game at the ballpark between the Birmingham Barons and Montgomery Biscuits of the Southern League on June 18.
St. Louis will be the home team for the June 20 game, scheduled to start shortly after 7 p.m. EDT and to be televised nationally on Fox. Period uniforms will be used relating to the Negro Leagues history of San Francisco and St. Louis.
"The legacy of the Negro Leagues and its greatest living player, Willie Mays, is one of excellence and perseverance," baseball Commissioner Rob Manfred said in a statement. "We look forward to sharing the stories of the Negro Leagues throughout this event next year."
Mays, 92, is generally considered baseball's greatest living player. After playing with Birmingham, he signed with the New York Giants and was voted the 1951 National League Rookie of the Year as the Giants won the NL pennant.
A World Series champion with the Giants in 1954, Mays was a 24-time All-Star, tied with Stan Musial for second-most behind Hank Aaron's 25. Mays won the 1954 major league batting title and was voted NL MVP in 1954 and 1965.
"I can't believe it. I never thought I'd see in my lifetime a Major League Baseball game being played on the very field where I played baseball as a teenager," Mays said in a statement. "It has been 75 years since I played for the Birmingham Black Barons at Rickwood Field, and to learn that my Giants and the Cardinals will play a game there and honor the legacy of the Negro Leagues and all those who came before them is really emotional for me. We can't forget what got us here and that was the Negro Leagues for so many of us."
MLB will work with the City of Birmingham and Friends of Rickwood to renovate the ballpark, the home of the minor league Barons from 1910-1961, 1964-65, 1981-87. The Barons have played since 2013 at Regions Field, about 3 miles away, and shift one game annually to Rickwood in a tribute to the team's history.