Families find support during a new wave of the opioid epidemic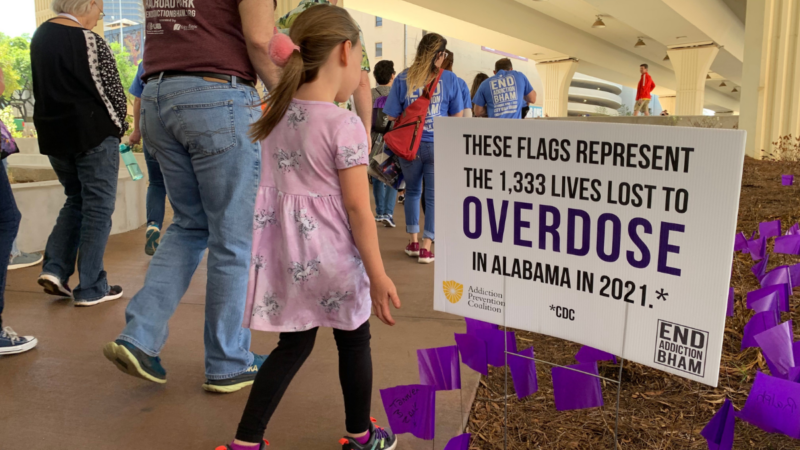 The opioid epidemic continues to evolve with a shift in demographics from most opioid overdose deaths in Jefferson County being among white men to Black men.
The way the drug is consumed has also changed. Previously, the Jefferson County Coroner's Office would primarily see opioid overdose deaths after someone consumed pills or heroin. Now they're finding the synthetic opioid fentanyl mixed with a variety of drugs.
But what hasn't changed is the strain opioid addiction can have including on families.
The McCarver family knows that firsthand. Their son TJ was driving when he crashed into the back of an 18-wheeler and died in 2018. They say he was under the influence of multiple drugs including opioids.
Every year the McCarvers raise money for the Addiction Prevention Coalition to help pay for addiction treatment for people who can't afford it. This year they raised more than $4,000 and participated in the recent End Addiction Walk in downtown Birmingham.
"The walk is important to us because it brings so much awareness. It is our way to keep TJ's name alive and active because we didn't want him to die in vain," said Tami McCarver, TJ's mom.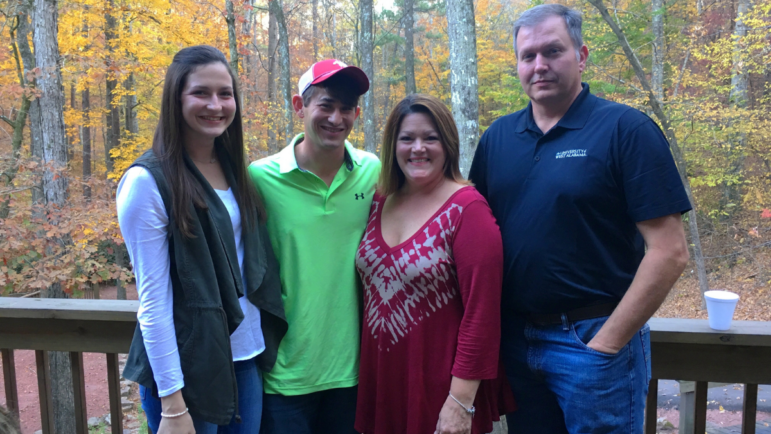 Ending the stigma of addiction and taking care of others is a priority for the McCarvers. But Tammi's husband, Todd, said there became a point when TJ was in active addiction that he had to cut him off.
"But It's hard because you don't know if they're safe or if they're dead … I told him one night 'I can't fight for you anymore.' I said 'But the day you decide you want to fight; I'll fight with you till I die,'" Todd McCarver said.
Jefferson County Chief Deputy Coroner Bill Yates said sometimes it's a call from his office that lets some families know where their loved ones are.
"A lot of times – not all the time – they have completely broken down all structure that used to be in their life," Yates said.
Addiction, especially to opioids, changes the chemical makeup of a person's brain.
"When people regularly start using drugs they need generally to increase the amount of using to get that same feeling that they first experienced … that leads to more and more – higher and higher doses," said Karen Cropsey, Vice Chair for Clinical Research at the University of Alabama at Birmingham's Heersink School of Medicine.
When people try to stop using drugs, it typically causes flu-like symptoms that can dissuade people from getting clean, according to Cropsey. That's what happened to Dave Urech's son who has been using drugs for 16 years.
"He's been in places before, recovery places, and walked out three times within a week," Urech said.
He and his wife, Laura, try to keep in touch with their son, but sometimes they go weeks without knowing where he is.
"Two years ago we didn't know where he was and we learned he got mauled by pit bulls. And we know enough to look on the jail website to see if he's in jail and sometimes he is," said Urech.
But Laura Urech said they're somewhat optimistic. During their son's recent time in jail, he expressed interest in seeking recovery.
"He has made the decision of where to go … and he made that choice which in the life of an addict that's a big step. He's taken ownership. So we're very thankful for that," she said.
The Urech family said they've had to practice sticking to boundaries like not buying him any more cellphones, which he kept losing or selling, not allowing drugs in the house or being around him when he had an active warrant.
It's a skill they learned from Carie and Art Wimberly who have two sons with a history of drug use. They lead a family support group in Jefferson County. Art Wimberley said by the time people come to them they've lost something.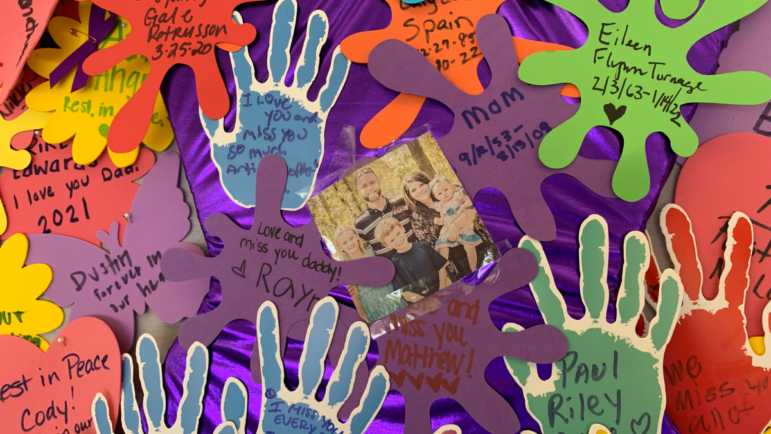 "You've lost the hope of a graduation from high school or college, marriage, grandchildren, health, [or] birthdays," said Art Wimberly.
As executive director of the Addiction Prevention Colation, Carie Wimberly said there is still hope. She said people who struggle with addiction are likely to recover. They just have to live long enough.
For more resources on addiction treatment and resources for families, visit the Addiction Prevention Coalition.