Court ruling offers temporary victory for Alabama birth centers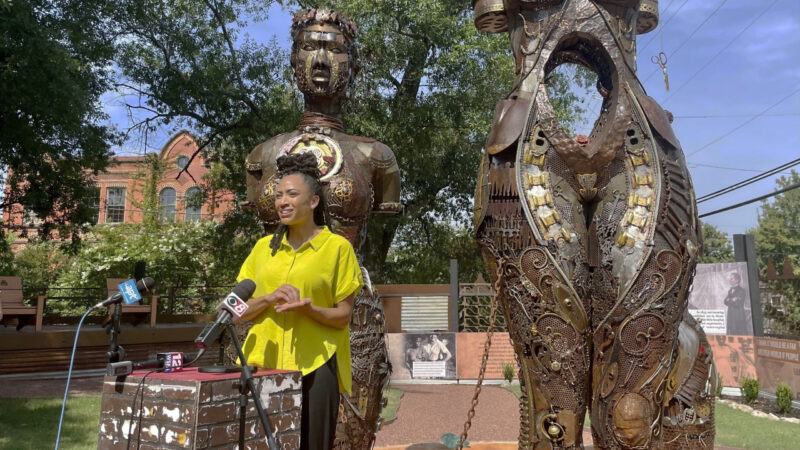 Alabama birthing advocates are celebrating a recent court decision in support of birth centers.
In a preliminary injunction issued Saturday, Montgomery Circuit Court Judge Greg Griffin ordered the Alabama Department of Public Health (ADPH) to license birth centers that meet certain national standards, rather than abiding by more stringent state guidelines.
"We're absolutely thrilled that the court stepped in," said Whitney Leigh White, attorney with the American Civil LIberties Union (ACLU).
White represents a group of midwives and doctors in Alabama trying to open birth centers, which are health care facilities where pregnant people can receive care and deliver outside of a hospital under the supervision of midwives, as well as nurses and obstetricians.
Alabama's health department approved rules in August to license the facilities, which received widespread pushback from birthing advocates, including state and national midwifery groups. They said the regulations are unnecessarily strict, do not follow national guidelines and make it nearly impossible to open a birth center in Alabama.
Saturday's ruling requires state health officials to license facilities that comply with standards established by the American Association of Birth Centers while the lawsuit continues.
Plaintiffs in the case argue ADPH doesn't have the authority to regulate birth centers at all, because the facilities are not hospitals.
"The primary argument in the case is that the department is really overstepping its boundaries here and trying to seize an authority that it has not been given under Alabama law," White said.
State health officials disagree, stating in court filings that the obstetrical care provided at birth centers requires them to be licensed as hospitals. In an email, a department spokesperson said ADPH does not comment on pending litigation and declined an interview request for this story.
At least three birth centers are in the works across Alabama, including Oasis Family Birthing Center in Birmingham. Obstetrician and gynecologist Dr. Heather Skanes opened the facility in September 2022 and completed 14 deliveries before closing in June due to the new ADPH licensing restrictions.
"Having to turn patients away has been devastating," Skanes wrote in a court filing. "For many patients, choosing a birth center means exercising autonomy over their birth experiences when they may lack — or have been denied — the ability to do so in other parts of their lives or in other decisions affecting their health or their bodies. To have to tell patients that they were again being denied the ability to make this autonomous decision about their birthing experience because of ADPH's actions was heartbreaking."
ACLU officials said Skanes is working to obtain a license from ADPH and re-open in light of the injunction.