Birmingham City Council elects new leadership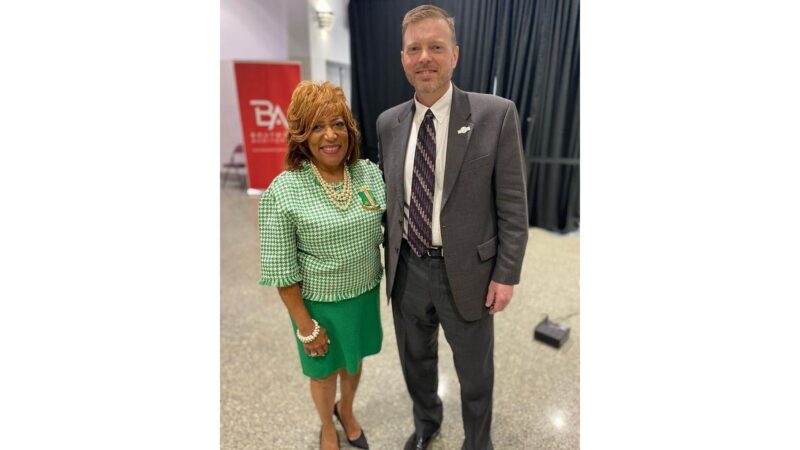 By Virginia Martin
Birmingham City Councilor Darrell O'Quinn on Tuesday took on the mantle of council president, and former President Wardine Alexander stepped into the president pro tem position.
O'Quinn won with four votes in a second round of balloting, supported by councilors Valerie Abbott, Carol Clarke, Hunter Williams and himself.
Alexander received three votes — from J.T. Moore, LaTonya Tate and herself — and Clinton Woods received two votes, from Crystal Smitherman and himself.
The first round of voting resulted in a tie between Alexander and Woods, then O'Quinn was nominated before the second round.
The council votes on these positions every two years, and O'Quinn and Alexander will serve in the roles through 2025.
Alexander won the pro tem seat with five votes, from Clarke, Moore, O'Quinn, Tate and herself.
Smitherman was nominated and got four votes, from Abbott, Williams, Woods and herself.
"Thank you to my colleagues for putting me in a new role," O'Quinn later said. "I will try my hardest to live up to your expectations."
Alexander congratulated O'Quinn for winning the president's position.
"I look forward to working with you as pro tem," she said.
She also thanked Smitherman for her service as pro tem for the past two years.
Abbott congratulated O'Quinn and Alexander.
"I feel your pain. It's hard to be an introvert and do that job, but you're going to be fine," she said.
She also congratulated everyone who ran for office, saying she knows firsthand that it's hard to put your name in the hat when you don't know whether you'll win.
Mayor Randall Woodfin in a Facebook post said: "I want to congratulate the new leadership of the Birmingham City Council, President Darrell O'Quinn and Pro Tem Wardine Alexander. As a city, our greatest strength is in working together to be the best version of Birmingham we can be. I look forward to continuing a productive working relationship with each member of our city council."