Birmingham area receives poor grades on air quality report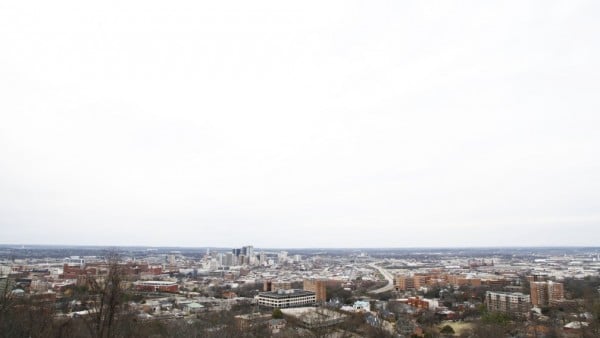 An annual report card on air quality found that Jefferson County has some of the worst air pollution in the southeast.
The American Lung Association's 2023 State of the Air report used research from the Environmental Protection Agency to measure air quality by year-round particle pollution, short-term particle pollution and ozone quality.
Together, Birmingham, Hoover, and Talladega nationally ranked as the 18th worst area for year-round particle pollution and the 35th worst area for high ozone days.
Jefferson County received an F rating for its high ozone days. Even though the county has had fewer high ozone days since the 2000s, it still doesn't have a passing grade from the ALA.
From 2005-2007, Jefferson County saw an annual weighted average number of 44.7 high ozone days, but saw 4.3 days in 2019-2021.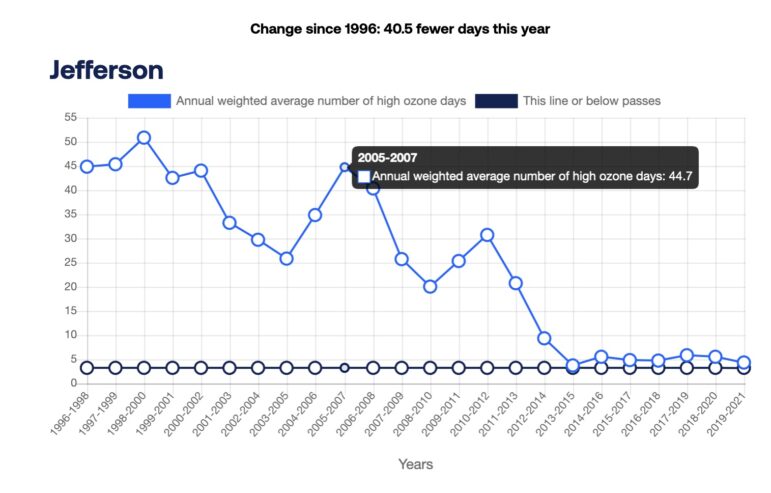 According to Ashley Lyerly, Senior Director of Advocacy at ALA, Jefferson County has seen steady improvement over the years.
"Having hotter temperatures is making it harder for us to clean up our ozone. And so I think having fewer unhealthy days is great, but still we're falling behind the nation as it relates to our ozone," Lyerly said.
Jefferson County received a B rating for 24 hour particle pollution, and a passing grade for annual particle pollution.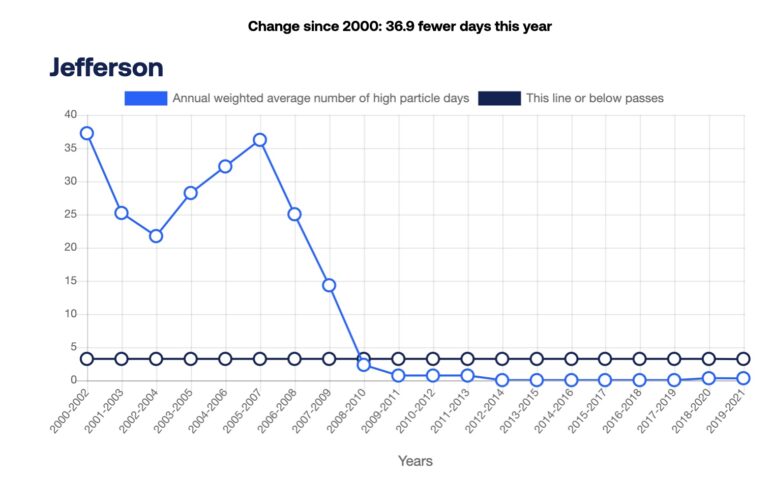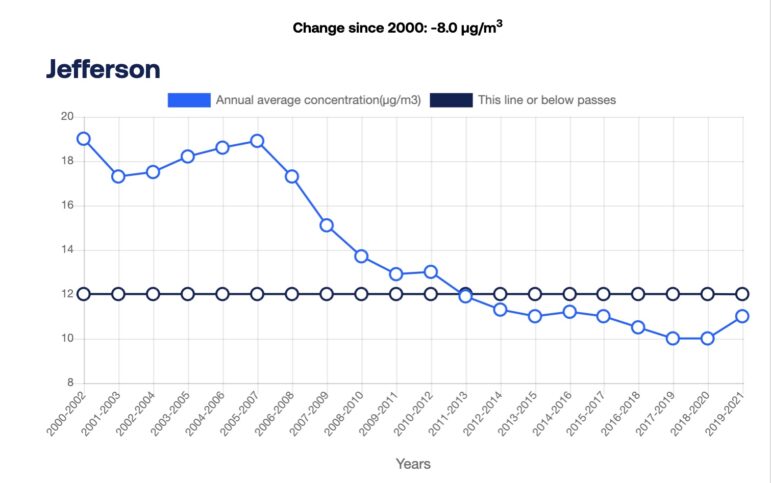 "So we're not getting worse. But I still think we can do a lot as a county, as a state, as a city, as a nation," Lyerly said.
Lyerly credited the nation's air quality improvement to the Clean Air Act.
She said continued use of coal power plants and diesel engines are the main causes of local air pollution.
ALA is pushing the EPA to extend their emission standards to reduce pollution that results from the oil and gas industry.
She said individuals can reduce air pollution by moving away from the use of diesel and gasoline vehicles, conserving power and avoiding burning leaves, trash and wood.