Alabama to carry out first lethal injection since review of execution procedures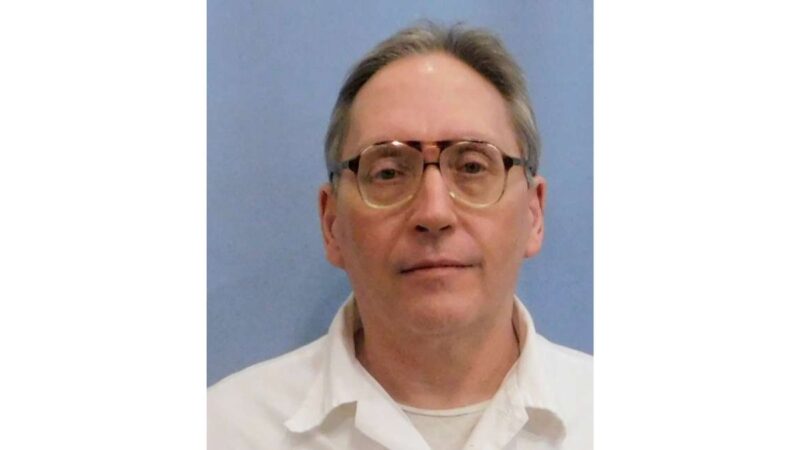 ATMORE, Ala. (AP) — Alabama plans to execute an inmate on Thursday for the 2001 beating death of a woman as the state seeks to carry out its first lethal injection after a pause in executions following a string of problems with inserting the IVs.
James Barber, 64, is scheduled to be put to death Thursday evening at a south Alabama prison. It is the first execution scheduled in the state since Alabama Gov. Kay Ivey paused executions in November to conduct an internal review.
Ivey ordered the review after two lethal injections were called off because of difficulties inserting IVs into the condemned men's veins. Advocacy groups claimed a third execution, carried out after a delay because of IV problems, was botched, a claim the state has disputed.
"Given Alabama's recent history of botched executions, it is staggering that James Barber's lethal injection is set to take place," Maya Foa, director of the anti-death penalty group Reprieve, said. "Three executions in a row went horribly wrong in Alabama last year, yet officials have asserted that 'no deficiencies' were found in their execution process."
Barber was convicted in the 2001 beating death of 75-year-old Dorothy Epps. Prosecutors said Barber, a handyman who knew Epps' daughter, confessed to killing Epps with a claw hammer and fleeing with her purse. Jurors voted 11-1 to recommend a death sentence, which a judge imposed.
Attorneys for Barber have asked federal courts to block the lethal injection, citing the state's past problems. The 11th U.S. Circuit Court of Appeals refused to halt the execution on Wednesday. Judges noted the state had conducted a review of procedures and wrote that "Barber's claim that the same pattern would continue to occur" is "purely speculative."
Barber could appeal to the U.S. Supreme Court.
"Defendants have failed to carry out a lethal injection execution in a constitutional manner not once, not twice, but three times in a row," lawyers for Barber wrote in a court filing with the 11th Circuit. "And all three failures suffered from the same underlying problem: protracted efforts to establish IV access."
The Alabama attorney general's office has urged the courts to let the execution proceed. The state argued that the Department of Corrections has made a good faith effort to correct any problems that had occurred and has submitted documentation showing the people responsible for setting IV lines are appropriately licensed.
"Mrs. Epps and her family have waited for justice for twenty-two years," the Alabama attorney general's office wrote in a court filing.
The state conducted an internal review of procedures. Ivey rebuffed requests from several groups, including a group of faith leaders, to follow the example of Tennessee Gov. Bill Lee and authorize an independent review of the state's execution procedures.
One of the changes Alabama made following the internal review was to give the state more time to carry out the execution. The Alabama Supreme Court did away with its customary midnight deadline to get an execution underway in order to give the state more time to establish an IV line and battle last-minute legal appeals. The state will have until 6 a.m. Friday to start Barber's execution.