Alabama senators back bill to cut state sales tax on food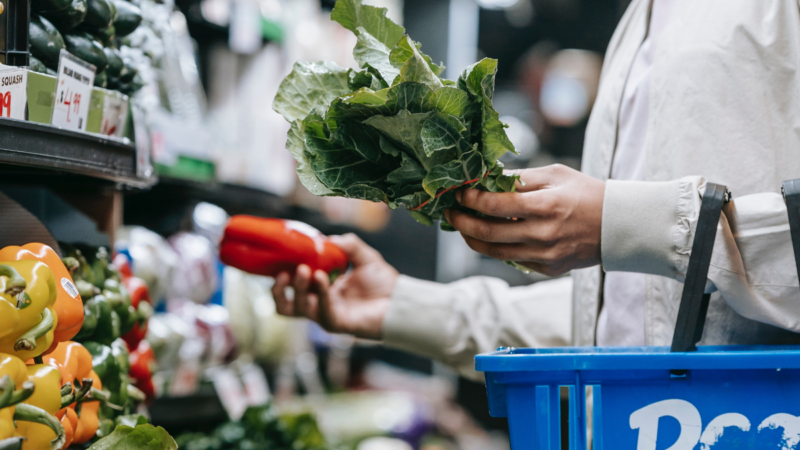 MONTGOMERY, Ala. (AP) — Every member of the Alabama Senate on Thursday backed legislation to cut the state sales tax on groceries by half, as food bill relief emerges as a bipartisan issue for lawmakers in the face of rising prices.
The bill introduced by Republican Sen. Andrew Jones of Centre would gradually reduce the sales tax on food from 4% to 2% — taking off .5% each year — provided there is more than enough state revenue to offset the loss to the education budget, which relies on sales and income taxes. All 35 state senators have signed on as a sponsor, or cosponsor.
The broad support boosts the legislation's chances of winning approval after similar bills have stalled in Montgomery for decades.
"This is going to help people afford groceries, put food on the table," Jones said.
The legislation, which next heads to a Senate committee for debate, is less sweeping than other proposals that would eliminate the groceries sales tax. Jones said he is seeking a reduction in a way that won't hurt funding for public schools.
Alabama Arise, an organization that lobbies for policies that would benefit low-income families, said the average Alabama family spends $600 a year on the state grocery tax.
Various lawmakers, mostly Democrats, have proposed removing the grocery tax since the early 1990s, but the proposals failed partly because of their impact on the education budget. But the idea has gained traction among lawmakers in both parties as the state sees both an unusual budget surplus and families experience rising food costs.
Removing the 4% tax on groceries would cost $608 million, according to the Legislative Services Agency. Jones' bill would eliminate half that amount when fully implemented.
Competing proposals vary on if the tax would be removed entirely, what foods would be included and if the lost revenue would be replaced.
Sen. Merika Coleman, D-Pleasant Grove, said she supports Jones' bill but prefers a version that offers more immediate relief to families and also replaces funding for public schools.
Coleman has sponsored legislation that would let voters decide whether to replace the money by ending a tax deduction that allows Alabamians to deduct federal income tax payments from their income before calculating their state income taxes. She said the tax break disproportionately lowers taxes for the wealthiest people.
"But again any type of relief that folks from the state of Alabama can get, I'm going to support," Coleman said.