Alabama police searching for clues in shooting that killed 4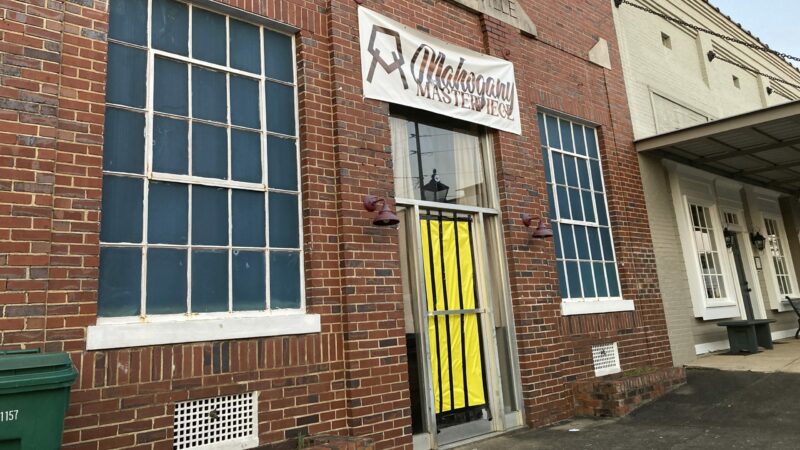 By Kim Chandler and Jeff Amy
DADEVILLE, Ala. (AP) — Students at a small-town Alabama school, its flag flying at half-mast Monday, returned to class as investigators worked to piece together what happened at a Saturday night shooting that killed four people, including two Dadeville High School students.
The 485-student school is a center of civic life in Dadeville, population 3,200, where "Home of the Tigers" is painted on the water tower. The melee at a teenager's birthday party also injured 28 at the Mahogany Masterpiece dance studio, were the teen-age sister of one of the victims was celebrating her Sweet 16.
The weekend was marked by a series of high-profile shootings in the U.S.. One left two people dead and four wounded Saturday in Louisville, Missouri; another resulted in four men being shot — one fatally — in Los Angeles; and a third left two women wounded at Lincoln University in southeastern Pennsylvania.
It wasn't clear if all of the 28 people injured in Alabama were shot, although Heidi Smith, spokesperson for Dadeville's Lake Martin Community Hospital, said 15 people with gunshot wounds were received there. Others were taken to other hospitals.
The dead include Marsiah Emmanuel "Siah" Collins, 19, of Opelika; Corbin Dahmontrey Holston, 23, of Dadeville; Philstavious "Phil" Dowdell, 18, of Camp Hill and Shaunkivia Nicole "Keke" Smith, 17, of Dadeville, Tallapoosa County Coroner Mike Knox told The Associated Press on Monday. Relatives had identified Dowdell and Smith on Sunday.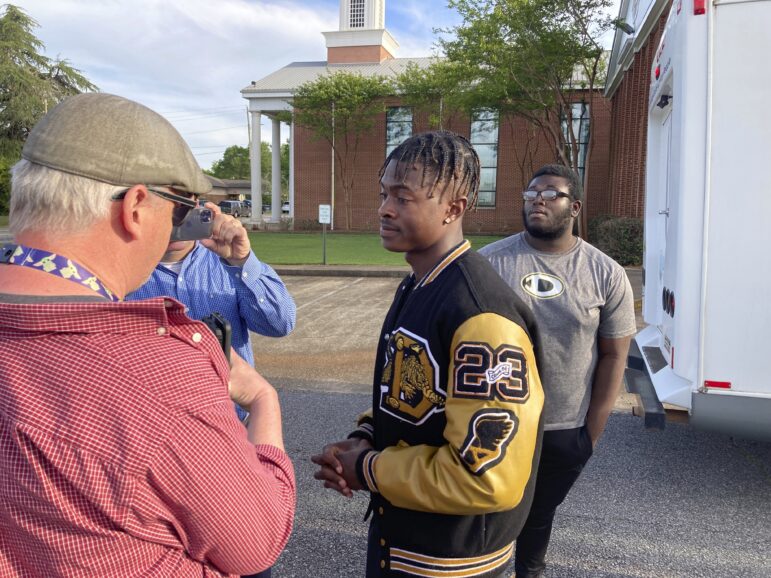 Tallapoosa County Superintendent Raymond Porter said counselors would be present at the school Monday. Smith said her hospital and others would provide at least some of those, saying students "are going to arrive today to a tragedy."
"It's going to be a tough time for graduation and for these kids and we will be here for them and their families for the duration," Smith said.
It's also unclear who may have started the shooting and why, or whether investigators have made any arrests. Sgt. Jeremy Burkett of the Alabama Law Enforcement Agency did not take questions during news conferences Sunday. Officials repeatedly asked others to come forward with information on the shooting.
Dowdell was a Dadeville High School student who planned to attend Jacksonville State University to play football.
Michael Taylor, an assistant coach, said he met Dowdell when the boy was 9 and coached him in youth football. Taylor said the team was invited to Atlanta to play in the stadium used by the NFL's Atlanta Falcons.
"He did some amazing things there, and he never stopped doing them since then," he said. "He was the No. 1 athlete in the school."
Smith was also a Dadeville High senior who managed the basketball and track teams.
Collins had played football at Opelika High School before graduating in 2022, his father, Martin Collins, told AL.com. Collins was an aspiring rapper and his father said Collins planned to attend Louisiana State University, where the father is a law student.
Keenan Cooper, the DJ at the party, told WBMA-TV the party was stopped briefly when attendees heard someone had a gun. He said people with guns were asked to leave, but no one left. Cooper said when the shooting began some time later, some people took shelter under a table where he was standing, and others ran out.
At least five bullet holes were visible in the windows of the front of the dance studio Sunday. Investigators combed the scene for more than 12 hours, including climbing onto the roof of the one-story brick building to look for evidence.
The shooting sparked what Mayor Frank Goodman said was a "chaotic" scene at the town's small hospital, where emergency workers, relatives and friends swarmed on Saturday. Smith said six people were treated locally and have been released, but said others were transferred to larger hospitals in Birmingham, Montgomery, Opelika and Columbus, Georgia. She said transfers by helicopter were slowed by stormy weather Saturday.
"It's very traumatic in a health care setting, in an emergency room setting when you have one gunshot wound come through, but when you have 15 and they're all teenagers, our staff has been through a lot," Smith said.
Antojuan Woody, from the neighboring town of Camp Hill, was a senior and fellow wide receiver with Dowdell on a Dadeville Tigers football team that went undefeated before losing in the second round of the playoffs last year. He said he and Dowdell had been best friends for all of their lives.
He described the victims "as great people who didn't deserve what happened to them."
Tallapoosa County Superintendent Raymond Porter said counselors would be present Monday at the system's schools. Flags flew at half-staff outside Dadeville High Monday as an electronic sign displayed information about the prom and make-up days to take college entrance exams.