Alabama lawmakers debate legal definition of 'woman'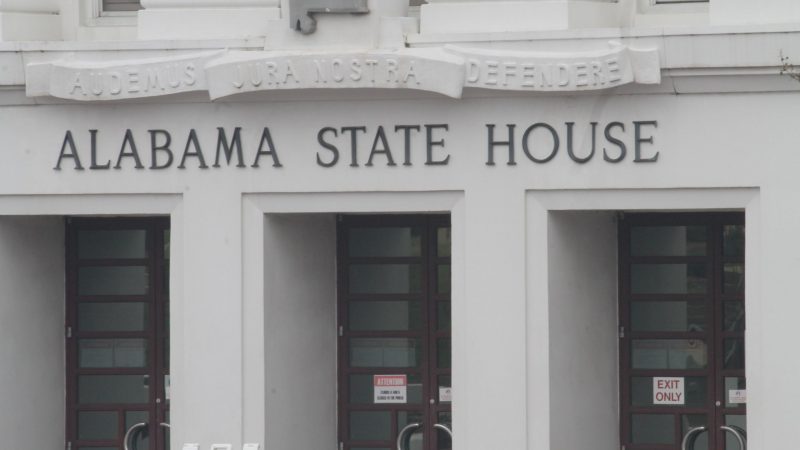 Alabama lawmakers held a hearing this week on a bill called the "What is a Woman" Act. For some, that may seem like a straight-forward question. But with considerations from the LGBTQ community, not to mention getting lawyers involved, settling on legal definitions for terms around sex and gender is actually more complicated.
"[Bill sponsor Rep. Susan Dubose of Hoover] feels that biological women should be set apart and protected in certain ways in the law," said Todd Stacy, host of Capitol Journal on Alabama Public Television.
Stacy discussed that and other action in the legislature this week.
Defining woman
The bill would define a number of terms including woman, man, male and female. Wednesday's public hearing in the House Health Committee drew a full crowd. Meanwhile, a group of LGBTQ organizations marched outside the statehouse against this and other bills they say target their communities.
"This is a national issue. There are several states that have considered these types of things. It's obviously a reaction to LGBTQ issues," Stacy said.
DuBose said activists are trying to redefine common, sex-based words.
"More than anything else you heard from opponents that it's not necessary," Stacy said. "It doesn't solve a problem."
The committee did not vote on the bill, but a vote could come as soon as next week.
Dial 9-8-8 for mental health help
Last year, a new nationwide hotline for those dealing with a mental health crisis began. Just as 9-1-1 is the number to dial for an emergency, the number 9-8-8 became the way to call for help when experiencing mental health distress.
"Right now there are only a handful of counties where you could call 9-8-8 and someone would be dispatched. They want to bring that statewide," Stacy said.
Expansion would require funding. A bill under consideration would assess a monthly, 98 cent fee to phone bills which would raise an estimated $70 million for the Alabama Department of Mental Health.
Mental health care in Alabama has been underfunded for years. But any time a fee or tax is proposed, there is pushback. Telecom providers specifically expressed concern.
"The average consumer may not see their phone bill but they notice that they've gotten an upcharge," Stacy said. "I think [companies] are sensitive to that."
Industry representatives said 9-8-8 expansion should be funded by the General Fund. Bill backers say there's not extra money there and that a new revenue stream is needed. Todd expected a compromise.
"I do sense a lot of support especially in the Senate," Todd said.
A reversal on Chinese property ban
Last week, the House passed a bill that would prevent Chinese entities and citizens from buying property in Alabama. Supporters said the measure is about protecting the state from the Chinese Communist Party. But Chinese immigrants and businesses in Alabama said it's discriminatory and singles them out in a place they call home.
On Thursday, the Senate passed a substitute verison with significant changes. Individuals would no longer be blocked from buying land. Chinese people and companies which already own property would be grandfathered in. Instead, the bill would block governments from "countries of concern" such as China, Russia and North Korea from buying property.
The bill passed mostly along party lines with Republicans in support and Democrats opposed.
"This new bill is much more palatable to the business community, to those who are concerned about some of the ethnicity concerns. A lot of people see it as a major improvement," Stacy said.
The proposal returns to the House where lawmakers will consider the changes made in the Senate.
Other action
Bill would allow review of some habitual offender sentences
Alabama Senate passes loitering bill
Alabama Senate votes to ban government contracts with firms opposed to firearms, fossil fuels
Bill would give victims of childhood sex abuse more time to file civil lawsuits
Alabama House passes bill to increase tax exemption for 65 and older